South Africa: Anti-apartheid lawyer Geoff Budlender wins the 2021 IBA Pro Bono Award
The recipient of the International Bar Association (IBA) Pro Bono Award for 2021 has been named as Geoff Budlender for his dedication to pro bono causes in South Africa. Over the course of a 45-year career in the law, Mr Budlender's legal work has helped millions of people in the country, including victims of apartheid-era law, babies born to HIV positive mothers and children affected by school closures during the Covid-19 pandemic. His nominator states that 'Mr Budlender has shown lifelong commitment to ensuring justice and to providing high impact pro bono services to important cases, defending basic human rights'.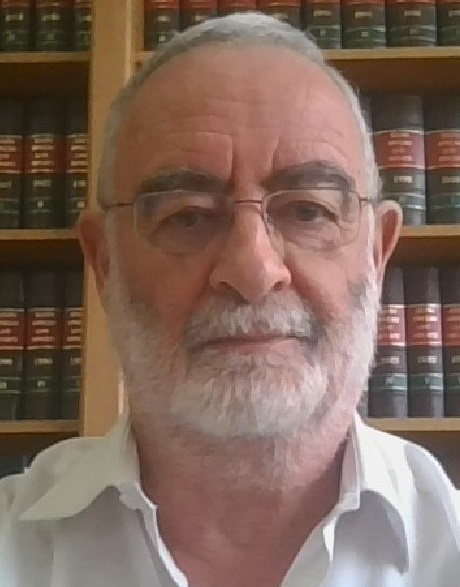 The Award, sponsored by LexisNexis, seeks to honour those who have shown outstanding commitment to pro bono work. It will be presented by the IBA Pro Bono Committee during the virtual Section on Public and Professional Interest Awards ceremony, which will take place on Thursday 28 October.
On being notified as the IBA 2021 accolade, Mr Budlender said: 'By making this award, the IBA encourages lawyers to do pro bono work – not for the award, but for the great personal pleasure and fulfilment it can provide, and because of the fundamental importance of pro bono to the rule of law and justice for all.'
Mr Budlender has guided many of the socio-economic rights litigation matters which are foundational in respect of the State's constitutional obligations. He was one of the founders of the Legal Resources Centre (LRC), the first public interest law centre in South Africa. During his time there, he undertook cases involving the forced removal of communities, freedom of movement, detention without trial, citizenship, labour rights and consumer abuse. As director of the LRC's Constitutional Litigation Unit, Mr Budlender challenged the denialist position of the South African government on HIV/AIDS, culminating in the provision of anti-retroviral medicines to prevent mother-to-child transmission of HIV at birth. Subsequently, the government provided anti-retroviral medication for the treatment of HIV-positive adults. It has been estimated that this ruling saved the lives of two million people.
As a private practitioner, Mr Budlender continued to do extensive pro bono work, including bringing a trilogy of cases before the Constitutional Court dealing with post-apartheid property discrimination against married black African women. The last of these cases, concluded in 2021, reportedly affected some 400,000 women.
IBA President Sternford Moyo commented: 'Geoff Budlender is testament to the power of the legal profession in implementing positive change in society. The IBA is delighted to present him with this award in recognition of his unwavering dedication to pro bono work. His tireless devotion to improving the lives of his fellow South Africans through law should be a shining example to us all.'
Through his role as Senior Advocate for the youth movement and non-profit organisation, Equal Education (EE), Mr Budlender has been instrumental in improving the state of South Africa's public schools. He represented EE pro bono in applications to the High Court to ensure that the government provided legally-binding regulations stipulating norms for school infrastructure. As a result of this campaign, EE reports that thousands of schools have received water, electricity and toilets and hundreds of schools made of inappropriate materials have been replaced.
IBA Pro Bono Committee Co-Chair Odette Geldenhuys, stated: 'Mr Budlender continues to undertake pro bono work, with his current projects including a challenge to the exportation of arms from South Africa to Saudi Arabia and the UAE; an investigation into the government's failure to provide meals to schoolchildren during the COVID-19 pandemic; and contesting the systematic deprivation of land rights for millions of rural people. I congratulate him on being the recipient of the IBA's 2021 Pro Bono Award.'
The IBA Pro Bono Award was presented to Geoff Budlender by the Pro Bono Committee on Thursday 28 October 2021 during a virtual ceremony.
ENDS
Notes to the Editor
Information about the IBA Outstanding International Woman Lawyer Award is available at:
www.ibanet.org/Committees/Divisions/Legal_Practice/Outstanding-International-Woman-Lawyer-Award
Watch the IBA 2020 Virtually Together - SPPI Awards Ceremony here:
www.ibanet.org/Conferences/477217632

The International Bar Association (IBA), the global voice of the legal profession, is the foremost organisation for international legal practitioners, bar associations and law societies. Established in 1947, shortly after the creation of the United Nations, it was born out of the conviction that an organisation made up of the world's bar associations could contribute to global stability and peace through the administration of justice.

The IBA acts as a connector, enabler, and influencer, for the administration of justice, fair practice, and accountability worldwide. The IBA has collaborated on a broad range of ground-breaking, international projects with the United Nations, the European Parliament, the Council of Europe, The Commonwealth, the Organisation for Economic Co-operation and Development (OECD), the World Trade Organization, the International Monetary Fund and the World Bank, among others.

Find the IBA (@IBAnews) on social media here:
For further information, please contact:
Romana St. Matthew - Daniel
Press Office
International Bar Association
5 Chancery Lane
London WC2A 1LG
United Kingdom
Mobile: +44 (0)7940 731 915
Direct Line: +44 (0)20 7842 0094
Main Office: +44 (0)20 7842 0090
Fax: +44 (0)20 7842 0091
Email: romana.daniel@int-bar.org
Email: IBApressoffice@int-bar.org
Website: www.ibanet.org
Website page link for this news release:
Short link: ​​​​​​​tinyurl.com/3pb8vwwh
​​​​