Outsourcing legal functions – bucking the trend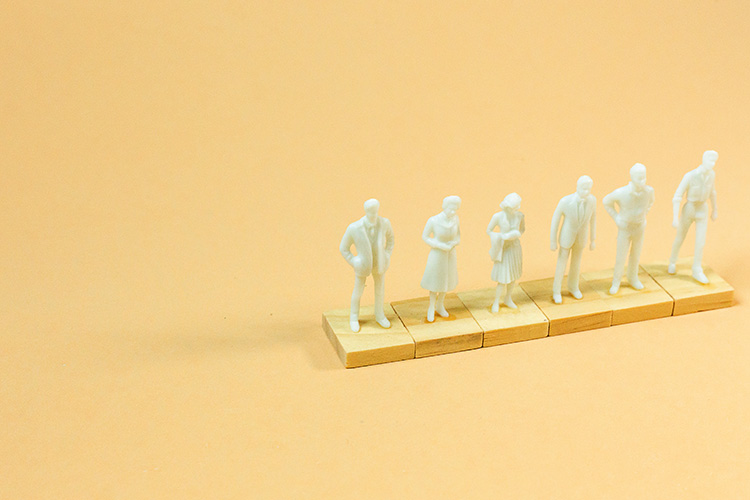 Credit: Niphon Subsri/Shutterstock
A recent move by US paint producer Benjamin Moore to outsource its entire legal function has bucked the trend of companies' legal teams bringing more work in-house. Margaret Taylor explores the considerations for companies doing this, and whether it's likely to become more of a trend.
The last few years have seen outsourcing become one of the watchwords of the legal profession. General counsel and law firms alike are keen to find ways of streamlining processes in order to manage costs.
Over the past decade this need has seen internal legal teams retaining increasing amounts of work in-house, passing only complex, big-ticket mandates to external advisers.
US paint producer Benjamin Moore, which is part of Warren Buffett's Berkshire Hathaway empire, bucked that trend at the end of 2020, however, when it laid off its four-strong legal team and signed an outsourcing deal with the law firm Littler Mendelson.
According to sources close to the company, Benjamin Moore's management made the move for 'financial reasons'. Benjamin Moore did not respond to In-House Perspective's request for comment.
Tahera Mandviwala, Strategy Officer on the IBA Law Firm Management Committee and senior partner of Indian firm TDT Legal, says that is understandable, with the advantages of having a single law firm take over a client's legal function being focused almost exclusively on cost.
'They would not have to pay multiple advisers and could bargain a good fee for a large amount of work – it would be a one-stop shop,' says Mandviwala. 'They would just need to deal with that firm and, over time, there would be a general ease of working, comfort and flow of communication.'
Mandviwala explains that another benefit would be that, in dealing with all legal matters relating to the client, the firm would have an umbrella view of the client's general culture and approach, and all of the client's legal issues, practices and policies, thus avoiding important issues falling between the gaps.
Deborah Farone is Supervising Outreach and Education Officer on the IBA Law Firm Management Committee and Founder of Farone Advisors. She says that because the needs of those buying legal services have changed so much in recent years, some law firms are 'going through a lot of soul searching, trying to figure out what their USP is'.
That's driving further change in the sector because it is leading some to market themselves as the 'one-stop shop' solution described by Mandviwala.
Ekaterina Rozenbaum, Outreach and Education Officer on the IBA Law Firm Management Committee and a solicitor at Egorov Puginsky Afanasiev & Partners, says that means that in one sense in-house teams have become victims of their own success after pushing their advisers hard in the years since the financial crash.
'The legal market is quite saturated and clients have become incredibly sophisticated,' she says. 'For a long time the trend was that a client would grow their in-house team as it was seen as a way of saving cost on external counsel.'
Rozenbaum adds that law firms have become more and more fragmented. 'There was a big trend for globalisation but that's been replaced by teams splitting off and forming boutiques,' she explains.
'It's been increasingly difficult for a whole bunch of firms who are in the middle – they're not magic circle, they're not boutiques, they're not US law firms, and they're not doing very high-end strategic mandates,' she says. 'They are providing a very commoditised product.'
Even in that part of the market firms are facing stiff competition, meaning there are even more choices available to businesses looking to cut their legal spend.
Bill Stone co-founded Boston-based Outside GC in 2002 with the express aim of providing in-house legal services to early-stage businesses that could not justify creating an in-house function of their own. He says demand for his organisation's services has come from businesses at all stages of development over the years, with the impact of events such as the Covid-19 pandemic always leading to a spike in interest.
'With the pandemic there are economic challenges,' he says. 'Every time there's an economic downturn companies start to put a premium on how to do things more efficiently. Entities like ours can be a more efficient way of getting corporate legal services than going to a staid law firm. Any time there's a disruptive moment people come to us.'
The implications for those working in an in-house role are clear, with the outsourcing of legal functions necessarily leading to a loss of jobs. However, Catie Butt, who was Deputy General Counsel at CSG when it merged with Hewlett Packard Enterprise Services in 2017 to form DXC Technology, says that for those open to adopting different ways of working there can be opportunities too.
Following the merger, DXC Technology outsourced its entire legal function to Unitedlex to help the business achieve a 30 per cent reduction in costs in one year. Though some people took redundancy, Butt says around 295 'switched badges to Unitedlex', where they had the potential to do work for more than one organisation.
'The idea is that as the service provider continues to grow its own portfolio you give people career opportunities – it gives them another path forward that they may not have had if the company just looked at redundancies,' she says. '[Whether people will be happy with that] depends on the individual. Some of our team had an appetite for change, but some said they had made a conscious choice to leave a law firm to go in-house and this wasn't what they envisioned.'
Just as in-house lawyers need to think carefully about whether that is the kind of change they could live with, corporates need to think carefully about outsourcing their legal needs too.
Jonathan Brayne, a partner at Allen & Overy (A&O) who is also Chair of the firm's technology business Fuse, says that cutting costs by going to an external provider should never be seen by an organisation as an end in itself. Someone at the business still needs to be on hand to manage the outsourced relationship, and they need to be on top of their brief to ensure the external provider can be on top of theirs.
'Like anything, if you outsource the problem without having analysed completely what the solution is then it remains a problem,' he says.
It is perhaps for that reason that the outsourcing of an entire legal function remains rare, and looks likely to remain so. In a recent survey carried out among clients, A&O discovered that while 63 per cent were happy to use contract lawyers as and when the need arose and 41 per cent would outsource something specific, such as document review, just 27 per cent would consider using it on a more operational basis.
'We've been involved in exploring that option with clients, but not many have leapt; it's very radical,' Brayne says. 'One of the downsides is whether the outsourcing provider really understands your business – do they really understand your risk appetite and the ethos of the company or what your approach is to legal risk and reputational risk. It's not for the faint hearted.'
'Like anything, if you outsource the problem without having analysed completely what the solution is then it remains a problem'
Jonathan Brayne, Partner, Allen & Overy