24th Annual Competition Conference - 8 September
A virtual conference presented by the IBA Antitrust Section
8 SEP 2020
1300 – 1600 BST
supported by 1300 – 1305
Opening words by Thomas Janssens, Freshfields Bruckhaus Deringer, Brussels; Co-Chair, IBA Antitrust Committee
---
1305 – 1330
Keynote speech: Key questions in EU competition law
Olivier Guersent, Director General for Competition, European Commission, Brussels
---
1330 – 1430
Panel: Abuse of dominance in the age of platforms and data – where next?
The new European Commission agenda has diversified the debate over the adequacy of existing substantive and procedural antitrust tools in the digital world. We are now entering a period of experimentation with new and re-purposed tools. This panel will discuss whether we are heading in the right direction, ensuring that businesses with market power are curbed only to the extent that they cause consumer harm and not chill the market. They will examine how politicians and enforcers can protect competition in data-focused markets while preserving innovation and investment incentives, and protecting consumers' personal information.
Topics will include:
How well is Commissioner Vestager's expanded brief - covering competition enforcement and also the regulation of the digital economy – working to deal with data issues?

What is the role of regulation going to be, and will it strike the correct balance between ex post and ex ante intervention?

Is the Commission's proposed 'new competition tool' a sensible addition to its armoury or a step too far?

What are the implications of the blurring of boundaries between competition, consumer protection and data privacy?

What theories of harm can help in analysing specific features of data-centred cases?

When is the accumulation and use of data 'unfair', and is data an essential facility?

What are the right remedies in data cases and how can they be effectively monitored?
Munesh Mahtani

ViaVan, London; Social Media and Website Officer, IBA Antitrust Section
Carolyn Oddie

Allens, Sydney, New South Wales; Working Group Officer, IBA Antitrust Section
---
1500 – 1600
Workshop - Antitrust Litigation Working Group
Cartel investigations and follow-on litigation – Protections afforded to information obtained during the investigation: confidentiality, privilege and disclosure. With disclosure/discovery applications by plaintiffs in follow-on damages claims on the rise, are legislators, regulators and courts striking the right balance between effective public and private enforcement? Are regulators' investigation files under attack from over-zealous plaintiffs or are their contents necessary to address the information asymmetry between plaintiffs and defendants? This interactive Workshop will examine the thorny issues around the protection afforded to information obtained during the cartel investigation and its subsequent use in follow-on damages claims.
Elizabeth Richmond

Clayton Utz, Sydney; Co-Chair, Antitrust Litigation Working Group, IBA Antitrust Section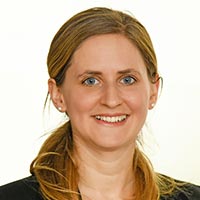 Anna Morfey

Hausfeld & Co, London; Co-Chair, Antitrust Litigation Working Group, IBA Antitrust Section
---
Certificate of Attendance
Certificates of attendance for this webinar will be provided to all IBA members who have registered in advance and attended the live broadcast for a minimum of 30 minutes based on verified sign-in and sign-out times. Certificates can only be issued to the name provided at the time of registration.
Currently only IBA members will be provided with a certificate free of charge. IBA members should use the email address you have on file with the IBA to register for this webinar if you require a certificate of attendance.
Certificates for non-members are chargeable, please make enquiries at webinars@int-bar.org.