Read more
Read less
A webinar presented by the IBA Legal Policy & Research Unit
Corruption in the judiciary 'erodes the principles of independence, impartiality and integrity of the judiciary; infringes on the right to a fair trial; creates obstacles to the effective and efficient administration of justice; and undermines the credibility of the entire justice system'.
Against this background, the IBA launched the Judicial Integrity Initiative with the aim to 'combat judicial corruption where it exists by attempting to understand the types of corruption that affect the judicial system and focusing on the role of the various professionals who operate within judicial systems'.
During this webinar, we will present the key findings of an IBA study which focuses on the processes that are in place to hold judges to account for their conduct, whether misconduct warranting disciplinary action or corruption warranting criminal sanctions. In particular, we will discuss:
the effectiveness of the questionnaire adopted to conduct this study and its potential use by policy-makers, members of the judiciary, academia and experts to evaluate how misconduct or corruption by judges is investigated, prosecuted and sanctioned through internal disciplinary systems and under criminal law;
policy recommendations with regard to the integrity benchmark as defined at the international level (eg, Bangalore Principles and Article 11 of the UNCAC); and
the challenges of striking a balance between judicial integrity and judicial independence.
The report will be available to download after the event.
Important Dates
21
Jun
Online registration deadline
Registration may still be possible after this date via the IBA office, but is subject to availability. Please contact confs@int-bar.org for further information.
Fees
| | Prices in GBP + UK VAT @ 20%, where applicable: |
| --- | --- |
| IBA members | Free |
| Non-members | Free |
Session recordings, where applicable, will be available to all registered delegates; registration fees are non-refundable. Please note registration will close one hour prior to the event.
Certificate of Attendance
Certificates of attendance for this webinar are only available to IBA members. IBA members who have attended the live broadcast for more than 30 minutes based on verified sign-in and sign-out times will be sent a certificate to the email address provided at the time of registration. Certificates can only be issued to the name provided at the time of registration. If you have any queries relating to your certificate of attendance, please email webinars@int-bar.org.
Co-Moderator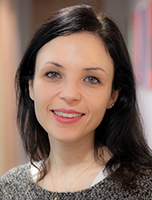 Maria Pia Sacco
Co-Moderator
R&P Legal studio associato, Bologna, Italy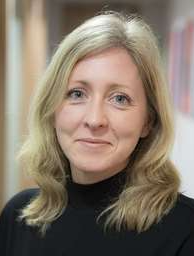 Sara Carnegie
Co-Moderator
International Bar Association, London, England; Member, IBA Diversity & Inclusion Council
Read biography
Confirmed speakers

David W Rivkin
Speaker
Debevoise & Plimpton, New York, New York, USA; Honorary Life Member of IBA Council and Association
Read biography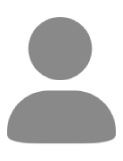 Tatiana Veress
Speaker
UNODC, Austria