Read more
Read less
A webinar presented by the IBA Energy, Environment, Natural Resources and Infrastructure Law Section (SEERIL)
As the world increasingly looks for ways to decarbonise energy, transportation, and industrial sectors, hydrogen is the solution increasingly being cited on all fronts. Hydrogen is a clean fuel that, when consumed in a fuel cell, produces only water, electricity, and heat. Hydrogen is thus being promoted as a leading technology to address problematic sectors such as transportation, oil and gas, and industrial processes, while also enabling existing energy generation such as gas turbines to be decarbonised longer term.
Utilising hydrogen in place of fossil fuels is not straightforward. Firstly, there are significant issues regarding the production of hydrogen in quantities sufficient to be used in mainstream applications, including the use of energy to generate hydrogen in the first instance, as well as the safe transport and storage of it. Secondly, there are debates around prioritising the sectors to use hydrogen technology, focusing first on the harder to abate sectors such as transportation. Thirdly, there are policy issues in deciding how to invest in the research and development (R&D) for hydrogen technology, and how to share the benefits of such investments across countries and economies. Finally, there are significant questions regarding the economic feasibility of hydrogen, and the viability of the scale of the technology in the long run.
Despite these questions, there is no doubt that the focus on hydrogen will grow dramatically with increasing attention to R&D and innovation. Multiple governments have committed tens of billions towards hydrogen research, while companies are rushing to make it practically and economically viable, and to win the race to make it commercially and technologically feasible.
This SEERIL webinar will be the first in a series of discussions focused on the emerging opportunities and challenges for hydrogen, as part of the energy transition and decarbonisation efforts. This session will present an overview of the topic of hydrogen to provide a basic understanding of the arising science and policy issues. Attention will be paid to understanding the growing focus of governments and companies on hydrogen as a solution to the energy transition and the decarbonisation of hard to abate sectors, as well as concentrating on what lawyers need to know in order to advise clients and anticipate issues and changes within this discourse.
The panel will bring together leading government and industry officials from around the world to share their expertise in this industry. Future webinars, hosted by SEERIL's Committees, will take deep dive looks into the intersection of hydrogen with environmental issues, transportation, the energy sectors, natural resources, and infrastructure, among others.
Fees
| | Prices in GBP + UK VAT @ 20%, where applicable: |
| --- | --- |
| IBA member | Free |
| Non members | £45 [for paid events] |
Session recordings, where applicable, will be available to all registered delegates; registration fees are non-refundable.
Certificate of Attendance
Certificates of attendance for each session will be provided, automatically, to all delegates who have registered in advance and attended the live broadcast for a minimum of 30 minutes based on verified sign-in and sign-out times. Certificates can only be issued to the name provided at the time of registration. If you have any queries relating to your Certificate of Attendance, please email webinars@int-bar.org
Post-event Content
If you would like access to materials shown during the webinar, please email editor@int-bar.org
Keynote speaker

Jonathan Cocker
Keynote Speaker
Borden Ladner Gervais LLP, Toronto, Ontario, Canada; Sustainability Initiatives Officer, Environment, Health and Safety Law Committee
Read biography
Daryl Wilson
Keynote Speaker
Hydrogen Council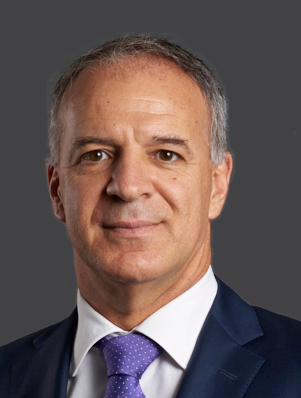 Nuno Antunes
Keynote Speaker
Miranda & Associados - Sociedade de Avogados RL, Lisbon, Portugal; European Regional Forum Liaison Officer, Power Law Committee
Read biography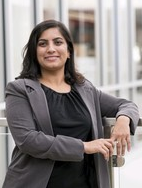 Rajani Modiyani
Keynote Speaker
Cummins Inc., Indianapolis, Indiana, USA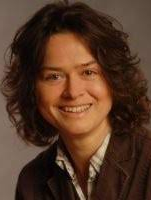 Heidrun Schalle
Keynote Speaker
Boos Hummel & Wegerich Rechtsanwälte , Berlin, Germany
Moderator
Matthias Lang
Moderator
Bird & Bird LLP, Düsseldorf, Germany; Secretary-Treasurer, Energy, Environment, Natural Resources and Infrastructure Law Section (SEERIL)
Read biography
Confirmed speakers

Shane Freitag
Opening Remarks
Borden Ladner Gervais LLP, Toronto, Ontario, Canada; Chair, Energy, Environment, Natural Resources and Infrastructure Law Section (SEERIL)
Watch webinar
All registered delegates will have received an email from the IBA with the passcode to access the session recording. IBA members can also access the recording free of charge. For queries or to request the passcode, please email webinars@int-bar.org.