Read more
Read less
We are excited to announce the launch of the IBA Global Showcase, which will take place online 25-29 October 2021 and is free to all to attend.
Through a series of high-profile expert sessions, some of the biggest issues and challenges facing the global legal profession will be discussed, with speakers sharing ideas and solutions and give you the opportunity to hear from a great line up of high-profile speakers.
The IBA Global Showcase will highlight the diverse work and achievements of the IBA's membership in many key areas of policy and practice. There will also be sessions specifically designed for key groupings within the membership. All this will be enlivened by a mix of interviews and discussions with leading commentators as well a plenty of opportunities for networking amongst your peers.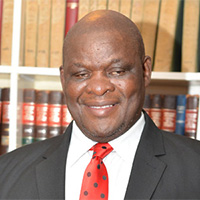 This year, as President of the IBA, I am delighted to invite you to join us for yet another first-of its-kind event, the IBA Global Showcase taking place 25-29 October 2021. The IBA Global Showcase will be a virtual event and registration will be FREE to both members and non-members of the IBA.
Participate - take part in real time discussion with leading global figures in the legal community
Share knowledge - contribute to the debate and share your experience
Community - be part of the global legal community joining together to share this experience
Business development - meet your peers from around the world at networking events
Learn - an opportunity to hear from the world's leading experts on issues facing the global legal community
Great speakers - hear from a great line up of internationally renowned speakers
Live or on-demand - unable to join live? View the recordings of each session available 24 hours after the session
IBA Showcase sessions - three sessions covering major projects being undertaken by the IBA, highlighting the analysis of issues impacting the future of the legal profession
IBA Division sessions - highlighting the work being undertaken by the different constituent parts of the Association
Regional sessions - led by the IBA's six Regional Fora, to shine a spotlight on the major regions and topics crucial to the members in each global zone
Key Constituency sessions - the IBA membership is wide and diverse in its interests and these sessions and workshop will highlight some of those faced by a selection of these groupings
Extensive networking - virtual networking sessions during the week allowing the delegates and speakers to continue the conversation
What attendees said about IBA Virtually Together 2020
The IBA Virtually Together Conference has replicated the networking opportunities that we, as delegates, so value. In the same way that we mix and mingle in the conference halls at the Annual Meetings, we can now meet up with friends between sessions and throughout the conference days
Ira Nishisato,
Borden Ladner Gervais, Toronto
The IBA Virtually Together Conference networking platform gives us great hope and encouragement that we can continue our activities and stay connected with our members and other lawyers, though remotely (and in some aspects, even more efficiently than before), despite the pandemic
Sky Yang,
Bae Kim & Lee, Seoul
The networking platform at IBA Virtually Together is simply amazing. I enjoyed catching up with colleagues I had not met in a long time at the click of a button. Great innovation during these unusual times
Allan Meso
United Nations Environment Programme, Nairobi