Read more
Read less
A webinar presented by the LGBTI Law Committee
The webinar is designed to be a survey of recent legal developments in the struggle for LGBT rights in select jurisdictions in Africa, along with a discussion of particular challenges and obstacles, both legal and societal, to LGBT expression in Africa.
Important Dates
16
Nov
Online registration deadline
Registration may still be possible after this date via the IBA office, but is subject to availability. Please contact confs@int-bar.org for further information.
* By paying the non-member fee, we welcome you as a delegate member of the IBA for the year in which this conference is held, which entitles you to the following benefits:
Password access to certain parts of the IBA website.
Receipt of IBA E-news and access to online versions of IBA Global Insight.
Pay the member rate
** A reduced rate is offered to IBA Corporate Group Members. Please register online to obtain a 25 per cent discount on the IBA Member fee
Fees
| | Prices in GBP + UK VAT @ 20%, where applicable: |
| --- | --- |
| IBA member | Free |
| Non members | Free |
Session recordings, where applicable, will be available to all registered delegates; registration fees are non-refundable.
Moderator

Robert Ellison
Moderator
Attorney, São Paulo, Brazil; Co-Vice Chair , Lesbian, Gay, Bisexual, Transgender and Intersex (LGBTI) Law Committee
Confirmed speakers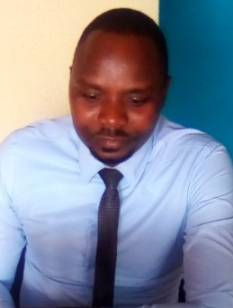 Rodgers Amutwendize
Speaker
Human Rights First Rwanda Association, Kigali, Rwanda
Adrian Jjuuko
Speaker
Human Rights Awareness and Promotion Forum, Kampala, Uganda
Pierre De Vos
Speaker
University of Cape Town, Cape Town, South Africa