Read more
Read less
A webinar presented by the IBA Anti-Corruption Committee and the IBA Young Lawyers' Committee, with support from the Rule of Law Forum
The rule of law is fundamental for stable democracies, domestic peace and social justice. In recent years, people around the world have taken to the streets to protest against corruption and demand respect for the rule of law. As a result, many countries took measures to adopt, revise and strengthen their national anti-corruption frameworks.
However, challenges remain particularly when there are political elites in power manipulating policies, laws and rules to their own advantage, as well as disrupting or merely feigning reforms – as evidenced by the recently leaked Pandora Papers. Furthermore, the Covid-19 pandemic not only slowed down reforms in many countries, but also gave rise to new forms of corruption.
The IBA Anti-Corruption Committee and the IBA Young Lawyers' Committee will host distinguished speakers from around the world to give a better understanding on whether democracy is endangered in different countries, particularly for concerns related to corruption.
Join us for this interactive webinar which will provide a unique overview of the situation in the Middle East, Europe, Latin America and India and aims at shedding the light on which countries have been stepping up the fight against corruption, restoring the rule of law and safeguarding democracy.
Fees
| | Prices in GBP + UK VAT @ 20%, where applicable: |
| --- | --- |
| IBA member | Free |
| Non members | Free |
Certificate of Attendance
Certificates of attendance for this webinar are only available to IBA members. IBA members who have attended the live broadcast for more than 30 minutes based on verified sign-in and sign-out times will be sent a certificate to the email address provided at the time of registration. Certificates can only be issued to the name provided at the time of registration. If you have any queries relating to your Certificate of Attendance, please email webinars@int-bar.org
Co-Moderator

Alessandro Musella
Co-Moderator
Bonelli Erede Lombardi Pappalardo Studio Legale, Genoa, Italy; Webinar Officer, Anti-Corruption Committee
Read biography
Moderator

Zeina Obeid
Moderator
Obeid Law Firm, Beirut, Lebanon; Co-Secretary, Young Lawyers' Committee
Confirmed speakers

Arush Khanna
Speaker
Numen Law Offices, New Delhi, Delhi, India; Website Officer, Young Lawyers' Committee
Giovanni Tartaglia Polcini
Speaker
Ministry of Foreign Affairs , Rome, Italy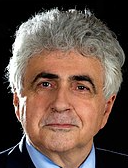 Nassif Hitti
Speaker
Lebanese Ministry of Foreign Affairs , Beirut, Lebanon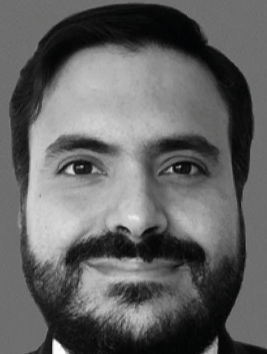 Juan Manuel Rey
Speaker
Cuatrecasas, Santiago, Chile