IBA Leaderboard Advertising
The International Bar Association's (IBA) website is a chief point of reference for legal practitioners the world over, providing an extensive range of content to the global legal profession.
With 4+ million annual page views, placing a Leaderboard advertisement on the IBA website provides advertisers with the opportunity to raise their brand profile and communicate directly with a global audience of individual international lawyers from most of the world's leading law firms and some 190 bar associations and law societies spanning more than 170 countries.
If you would like to advertise on the IBA website, you can download the pack by clicking here or email andrew.webster-dunn@int-bar.org to set up a call.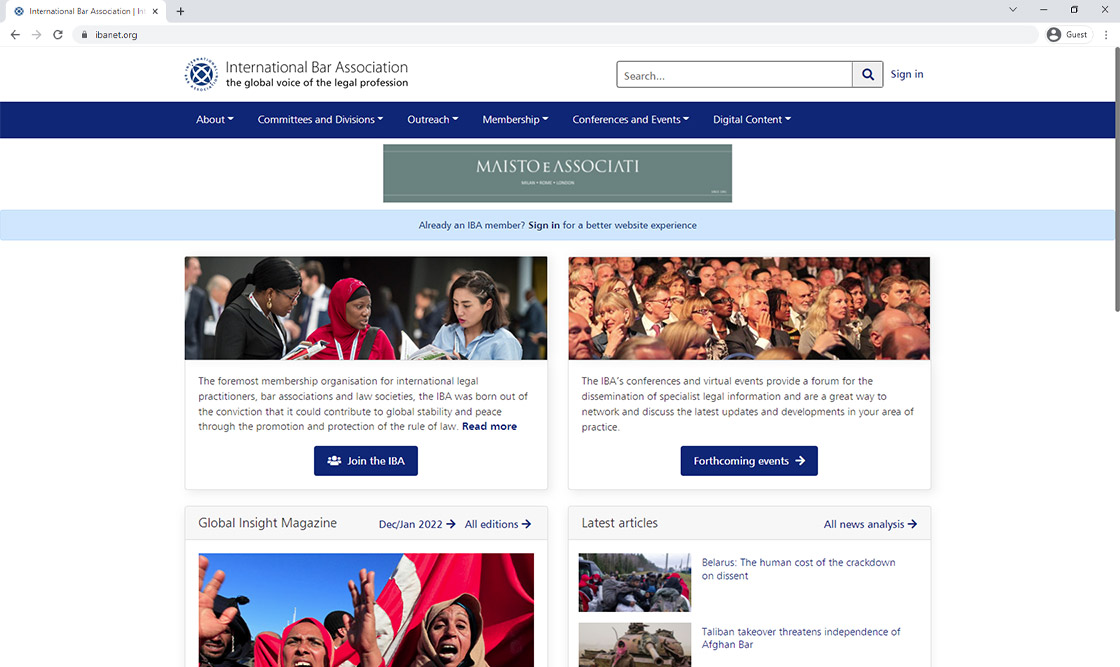 ---
To view our other advertising and sponsorship options, click one of the links below