The IBA's response to the war in Ukraine  
IBA Global Insight
IBA Global Insight (IGI), the flagship magazine from the IBA, provides features and articles on all areas of law, business and human rights, news from the IBA, comment from around the world and more. Published six times per year, IGI is available online, from the App Store on your iPhone and iPad; and from the Google Play Store on your Android phone. Download and start reading wherever you are today. Browse the current and previous issues online below.
Latest issue - Aug/Sept 2023
Previous issues
Select a date to view all issues from that year: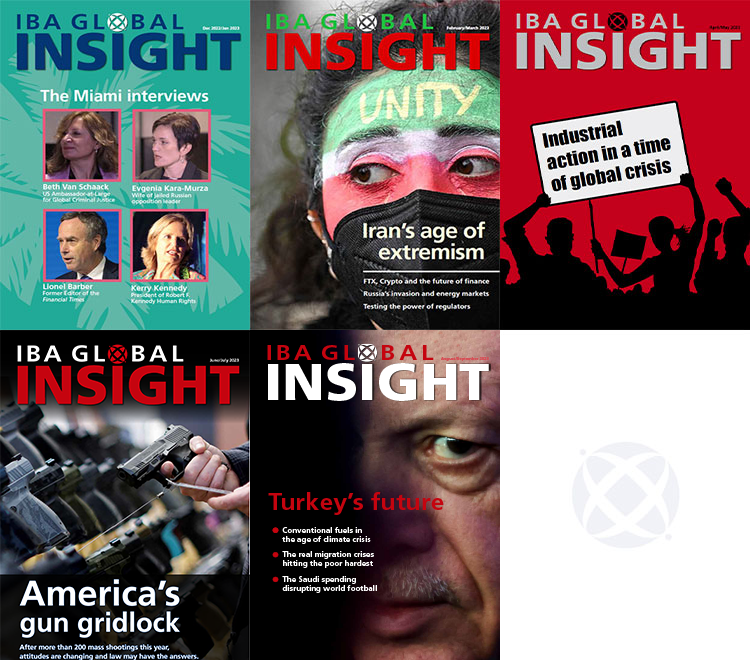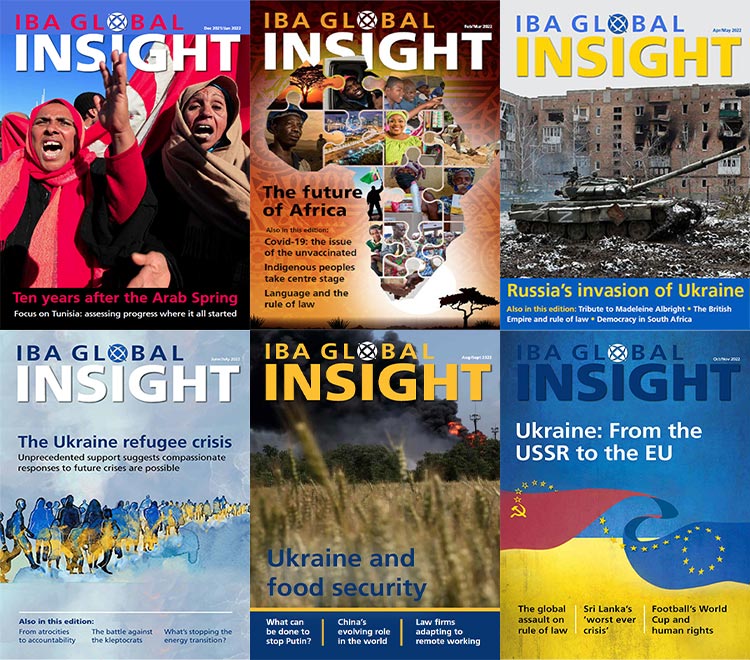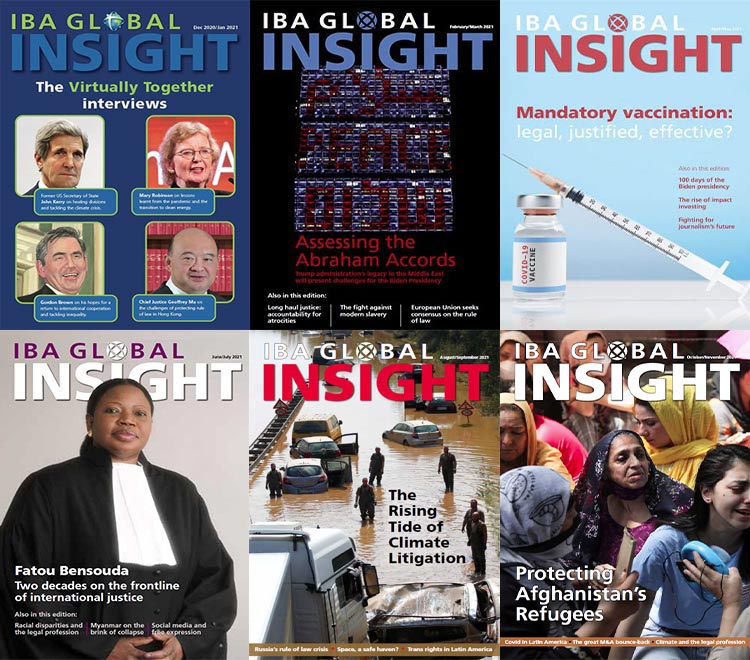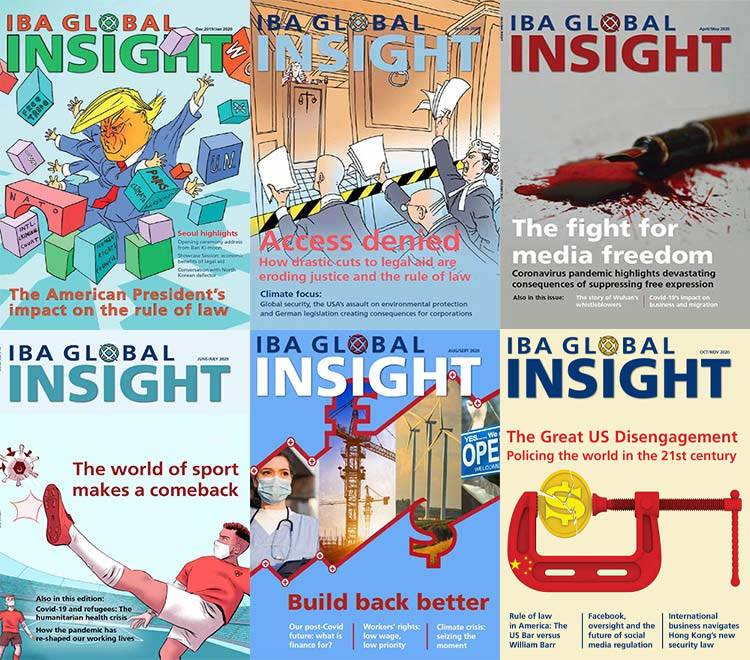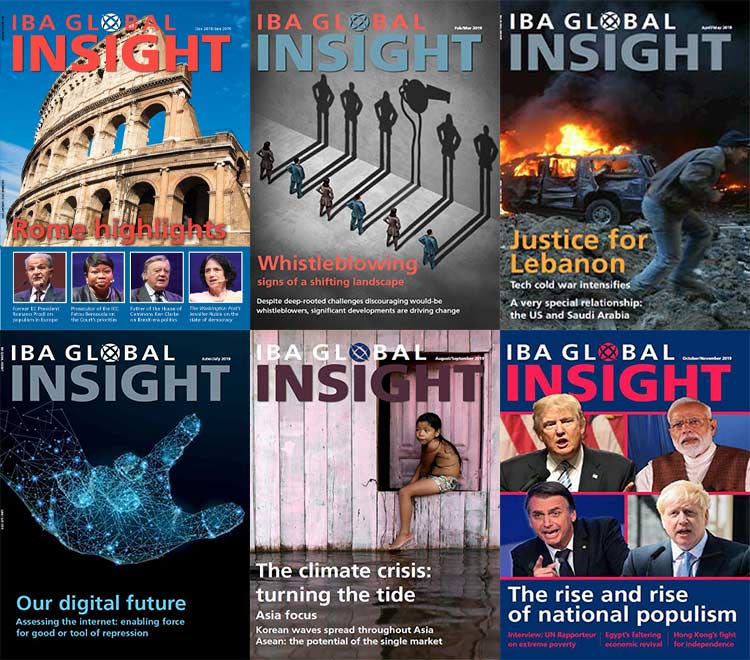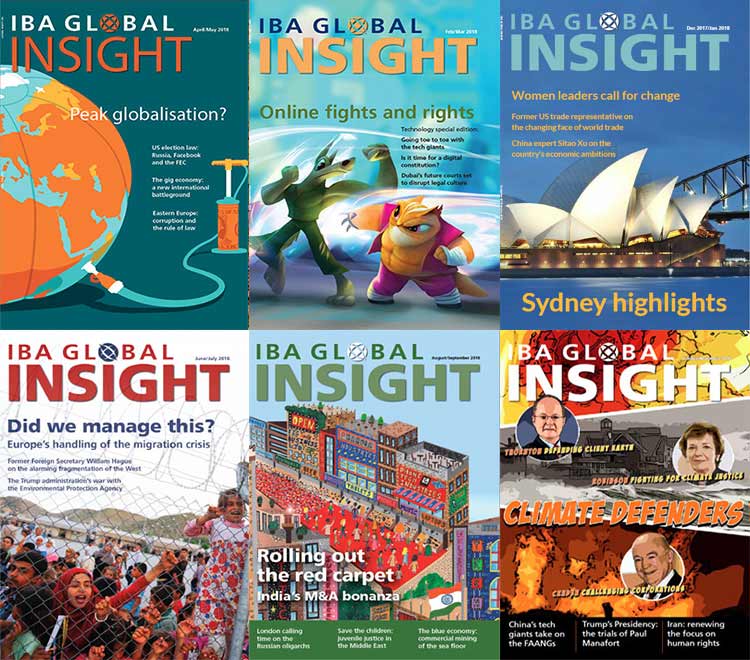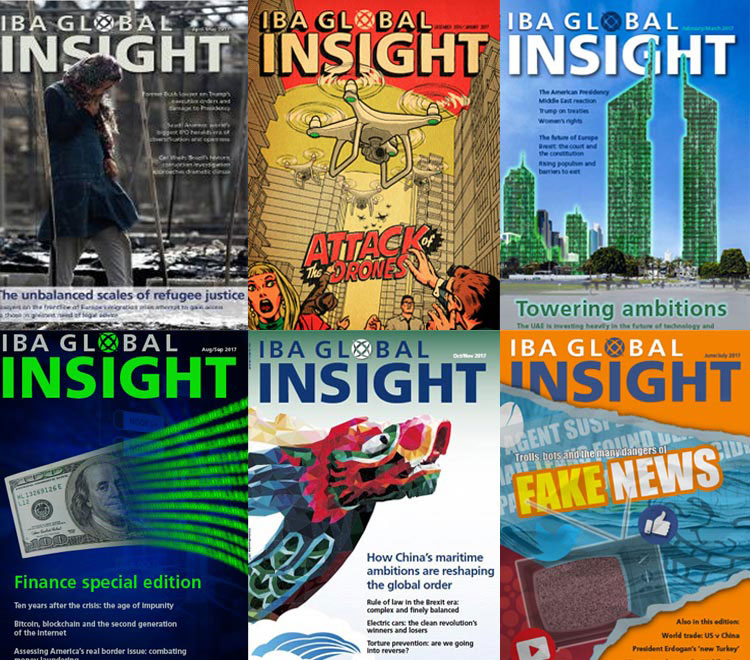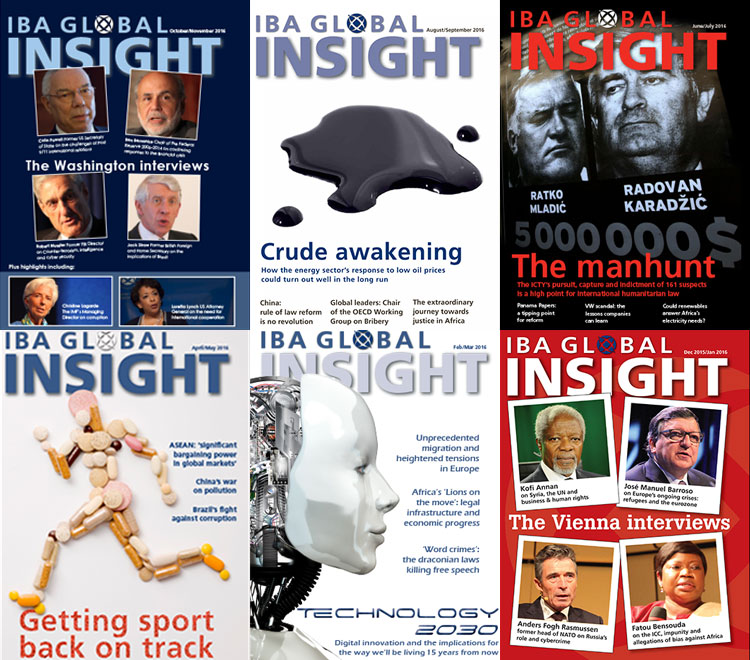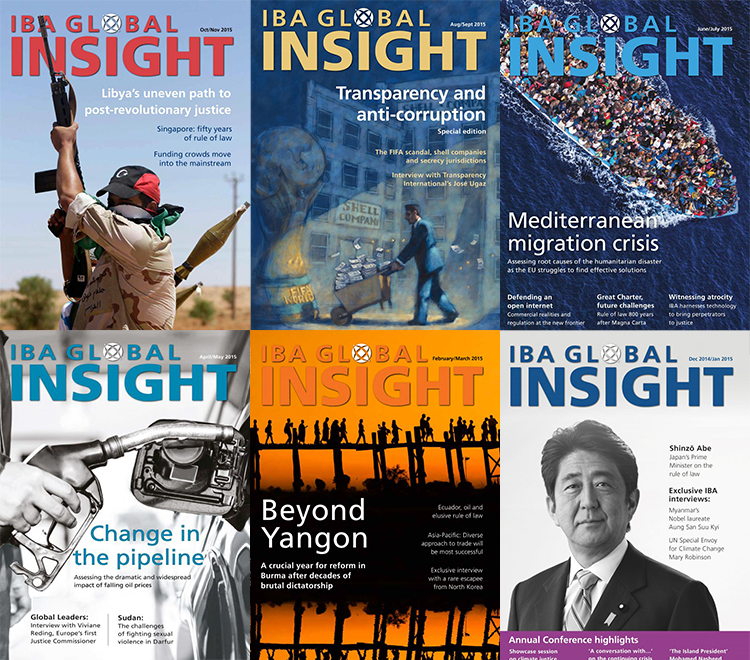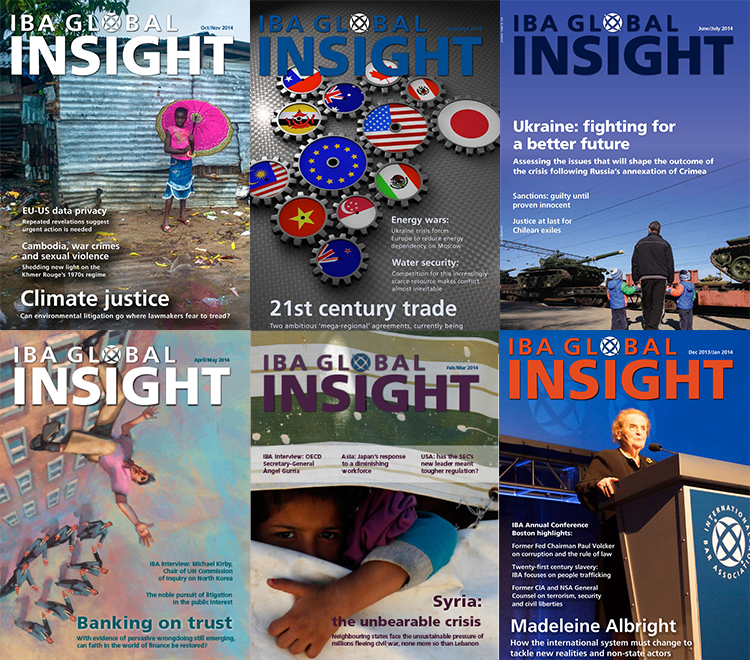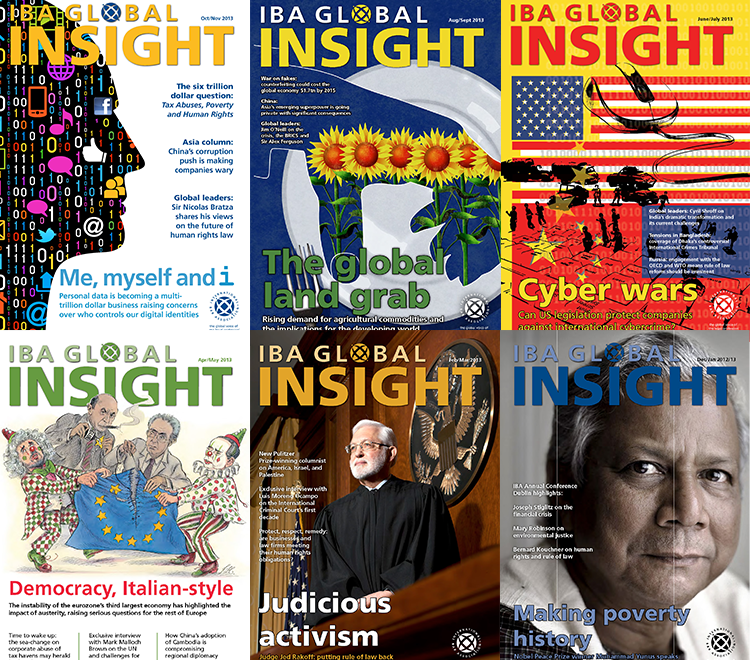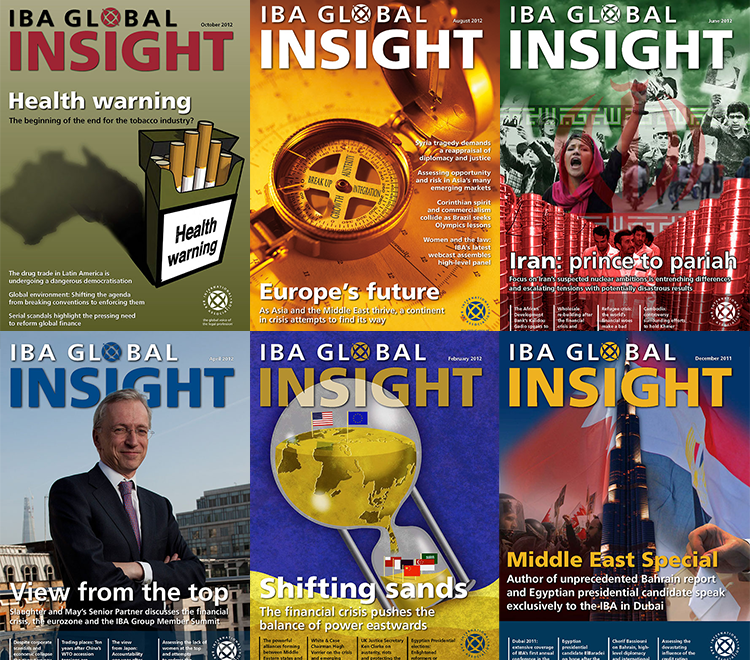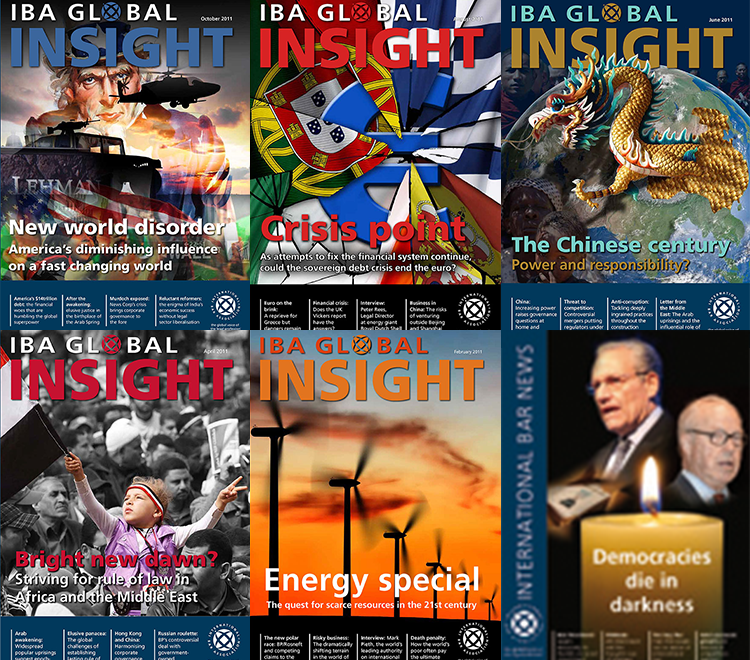 The content of IBA Global Insight magazine is written by independent journalists and does not represent the views of the International Bar Association.