The Common Heritage of the International Arbitration Community: An IBA Arb40 Competition for the Most Meaningful Personal Stories
The IBA Arb 40 Subcommittee is pleased to announce Rizki Karim and Claus von Wobeser as joint winners of 'The Common Heritage of the International Arbitration Community: An IBA Arb 40 Competition for the Most Meaningful Personal Stories'.
Read all stories here (PDF)
Thanks to the generous support of our sponsors, the overall winners will receive a grand prize consisting of a complimentary pass to the 2023 IBA Conference in Paris and 12-month subscriptions to the Asia International Arbitration Journal (published by SIAC and Wolters Kluwer), the HKIAC Case Digest and Investor State Law Guide. Jus Mundi has also generously provided one-year subscription to Jus Mundi Legal Research for the winners of each category (if a student) or a student nominee of their choice.
These winning entries, along with the entire compendium of meaningful stories on our shared experiences in international arbitration, can be accessed here.
Synopses of winning stories
Claus von Wobeser takes us back to the early days of email with a lesson on the dangers of rushing to action. In the mid-90s, Claus was attracted by the efficiency offered by email communication and was eager to implement it in one of his first cases as presiding arbitrator. A secretary in his firm established two mailing lists; one for the tribunal alone and the other including all of the parties. After the hearing, a memo on the Tribunal's deliberations was sent to the list containing just his co-arbitrators. Or so Claus thought. As it turns out, the memo had inadvertently been sent to the list including the parties. In the aftermath of the kind of clerical error we all fear, Claus approached his more senior colleagues for advice in a move that he credits with saving his credibility in that difficult moment, and he encourages all readers to seek counsel from colleagues.
Rizki Karim shares a deeply personal account of his experience of international arbitration in the Covid-19 pandemic. Having joined his father's firm, Rizki found himself tasked with getting his 'not particularly tech-savvy' father up to speed with all the latest tech for one of the very first virtual arbitrations held in Indonesia. In the course of teaching his father the technical intricacies of a Zoom hearing, Rizki came to appreciate the time they spent together and the contribution he made to a role that his late father was very proud of: that of being trusted by the parties to decide their disputes as an arbitrator.
Lucy Greenwood tells the tale of the Campaign for Greener Arbitrations. Lucy begins by recounting what would, for many, be a familiar situation: standing surrounded by piles of unopened printed documents at the conclusion of a hearing; bundles of documents that had been printed 'just in case'. It was in that hearing room that Lucy realised she needed to change, and that international arbitration needed to change. From a small seed planted in a Houston hearing room, the Campaign for Greener Arbitrations has since spread around the world. Lucy's story calls on us to stop and think not only of our own individual impact, but that of our profession. How can arbitration be conducted more sustainably and how can we be a part of that solution?
Janice Cheng takes us on a journey to her roots: both to her hometown, Hong Kong, and the roots of her career in international arbitration. It was on a drive with her father on a hot Hong Kong summer's day that the first seeds of Janice's arbitration career were sown. But little did Janice know that the pitstop her father made at a construction site on their way home would prove a defining moment of her career. Years later, after quitting her job in Toronto and re-training in law, Janice landed in the Construction & Engineering team at a firm in Hong Kong. One of her first arbitration assignments involved the very project she visited with her father. Before she knew it, Janice was hooked and has continued to build on her arbitration career from there.
John Gaffney shares a personal account of the crossroads we face in our careers and the consequences of the directions we take. Having been bitten by the international arbitration bug, John nevertheless pursued a career at home in his native Ireland. Seven years later, however, he succumbed to the call and embarked on his international arbitration journey as a junior associate in his late thirties. John recalls that it is never too late to pursue a professional passion, but acknowledges that this often comes with personal sacrifice. He offers some words of wisdom to those attracted to international arbitration and encourages them to apply themselves fully to the pursuit, while also retaining a sense of humour and perspective.
Lizzie Chan takes us on a deep dive into the marvels of the metaverse and her efforts to help the international arbitration community understand its implications. She shares her knowledge of how virtual reality technology can be used to facilitate professional connection and skill building. Lizzie recounts her efforts in hosting the first-ever virtual reality event in international arbitration, followed by the first-ever arbitration conference in the metaverse. Could we go from Horizon Worlds to a fully virtual arbitration hearing? Lizzie ponders how much further the metaverse might take arbitration and says there is still a lot to explore.
Mirèze Philippe recounts the origins of what is today one of the best-known arbitration organisations in the world: ArbitralWomen. Although a mainstay of the arbitration scene today, Mirèze shares the story of what motivated her and others to found the organisation to raise awareness about the dearth of women in dispute resolution. Mirèze explains how, as with any initiative, ArbitralWomen progressed through three phases; first, it was considered ridiculous, then it was considered dangerous and has now been recognised as obvious. Mirèze looks back proudly on the impact of ArbitralWomen, but also reflects on the work that remains to be done to ensure that the doors which have been opened to women in arbitration, are opened wide and opened all around the world.
Namrata Shah widens the call for diversity in international arbitration, by highlighting some of the difficulties faced by practitioners from outside Europe trying to break into the field. Namrata paints a picture of her two worlds, contrasting her position of privilege in India against her perception as an outsider in international arbitration. She also challenges her compatriots who may complain of discrimination abroad but push back against affirmative action at home. Although commending the willingness of the arbitration community to consider and work towards change, she points out the length we still have to go. Namrata calls on the reader to embrace the discomfort in discussions on diversity and acknowledges the power in being able to speak up and contribute to change.
You might have seen Arbitration Lunch Match take over your LinkedIn, but have you heard the behind-the-scenes version of how it started? Founders Lisa Reiser and Ulrike Gantenberg tell the tale of how they brought the blind date to the field of international arbitration. The Arbitration Lunch Match began as a small women's networking group in Dusseldorf, Germany, which was derailed by the Covid-19 pandemic. Even as things began to open up, restrictions on numbers for social gatherings required a rethink of the original format. The networking lunches were reduced to groups of four and women were matched blindly. Since its inception, the Arbitration Lunch Match spread and contributed to a sense of community among women in arbitration that now stretches across continents.
Jan Paulsson reflects on the critical (and gratifying) role of mentors, noting the importance of generosity and recognition for growing and motivating talent, as well as encouraging practitioners to find and foster their own, unique voices. He takes readers on a journey through his experience with a key mentor as he took on his first client in what would become the seminal Pyramids case. Jan describes how his mentor had the generosity and the confidence to allow Jan to keep the case that he had brought into the firm and operate with autonomy. While speaking on the value of learning from mentors, Jan also emphasises the importance of finding one's own style, whether in matters of advocacy or strategy. Jan concludes by touching on the rewarding nature of mentorship and how it allows the mentor to make a lasting contribution to the profession.
Navigating the nuanced landscape of Indian arbitrations, Michael Hwang offers a tale that underscores the virtue of patience and meticulousness. As a foreign arbitrator in an ad hoc arbitration, Hwang's journey unravels through strict hearing hours, unconventional transcription methods, and prolonged proceedings. Rather than a swift process, each query and response takes almost 20 minutes to document, with packed schedules causing the arbitration to stretch on for nearly five years. Drawing from this marathon of an experience, Hwang sounds a cautionary note: the importance of verbatim transcriptions and a reservoir of patience.
Prize givers
IBA
Hong Kong International Arbitration Centre (HKIAC) and HK45
Singapore International Arbitration Centre (SIAC) and Young-SIAC (YSIAC)
Wolters Kluwer
Investor State Law Guide
Jus Mundi
Competition sponsors
Australian Centre for International Commercial Arbitration (ACICA) and ACICA45
La Asociación Latinoamericana de Arbitraje (ALARB)
ICC Young Arbitration & ADR Forum (YAAF)
International Centre for Settlement of Investment Disputes (ICSID)
London Court of International Arbitration (LCIA) and the LCIA Young International Arbitration Group (YIAG)
Mumbai Centre for International Arbitration (MCIA) and Young MCIA
The IBA Arb40 Subcommittee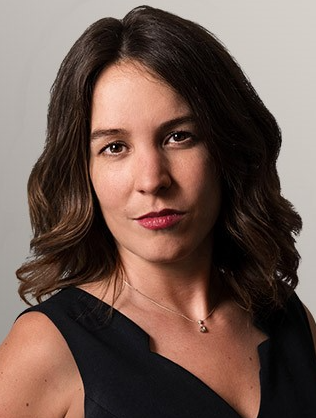 Firm Address
King & Spalding 48 bis rue de Monceau
Paris
France
75008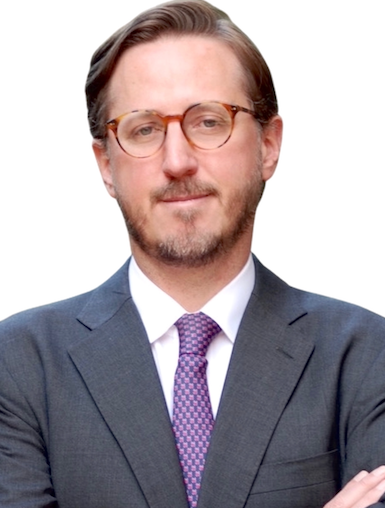 Juan Felipe Merizalde
Co-Chair
Firm Address
Adell & Merizalde Carrera 9 #80-45
Bogota
Colombia
110231