The IBA's response to the war in Ukraine  
Conventional fuels in the age of climate crisis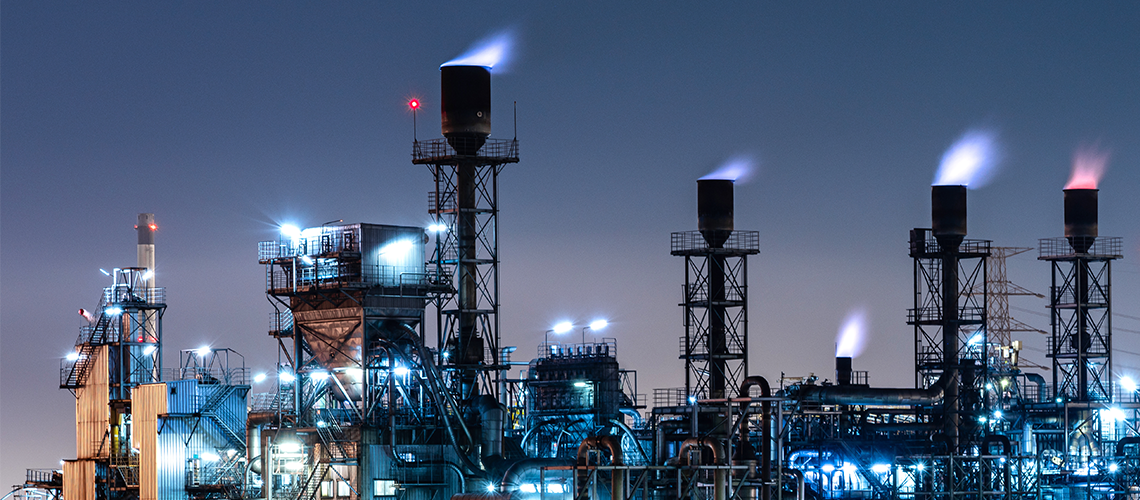 In this feature, the first of two parts, Global Insight assesses the legal issues associated with conventional fuels – oil, gas, coal and nuclear – when it comes to responding to the ever-worsening climate crisis and the urgent need for energy transition.
Modern Western economies were built on the back of coal power, which drove the industrial revolution. And it still remains king: in 2021, coal-fired power generation reached an all-time high, according to the International Energy Agency (IEA) and increased a further 1.5 per cent in 2022 amid gas supply shortfalls following Russia's invasion of Ukraine. There was a six per cent increase in coal-burn in the EU after years of decline. Coal met more than half of new energy demand in 2021, with generation up nine per cent from 2020. Despite this, the IEA predicts coal's coming decline, amid growing climate concerns and given the pledges being made in many jurisdictions to phase out the fuel.
'Fossil fuel generation is set to stagnate over the next three years', the IEA wrote. 'As a consequence of slowing electricity demand growth and significant additions of renewable power capacity, fossil fuel-based generation is seen broadly flat in the coming years. We expect coal-fired generation to fall slightly as phase-outs and declining competitiveness relative to natural gas in markets like the United States and Europe are offset by growth in China and India.'
In total, fossil fuels accounted for 61.3 per cent of global electricity generation in 2021. As with coal, gas-fired generation was also up in 2021, by two per cent, to around 25 per cent of all power produced. Output from fuel oil has dropped dramatically since 1990, from an 11 per cent share of total power generation to just two per cent by 2020.
As for nuclear, after a 3.5 per cent increase in 2021, output dropped 17 per cent in 2022 due to plant closures, either permanent shutdowns or for maintenance. However, nuclear looks to have an important role, amid increased focus on decarbonisation and energy security. The IEA forecasts annual growth of four per cent in nuclear output through to 2025, buoyed by developments in China, India, Japan and South Korea. In February, Japan's government controversially reversed its post-Fukushima disaster nuclear phase out and the country is planning to build new nuclear power as part of its Green Transformation policy. However, Japan's Renewable Energy Institute commented that, 'Considering the slow response of power companies to safety reviews, repeated scandals at power companies, difficulty in obtaining the consent of local governments, and the risk of litigation, nuclear is unlikely to deliver more than 10 percent or so of Japan's electric power by FY2030'.
Navigating NIMBYism
The difficulty in gaining local consents and permits is not confined to Japan, with lawyers around the world all identifying this as one of the top three challenges for the energy sector – and not just for generation sources, but also transmission infrastructure, which is critical for an electrified transition. 'It's very problematic to get anything new built right now', says Lisa DeMarco, a Toronto-based climate and energy lawyer and Senior Partner and Chief Executive Officer of law firm Resilient. 'The time taken and the NIMBYism [an acronym for 'not in my backyard', referring to residents who oppose planned developments in their local area] that is brought to bear in relation to, particularly, transmission infrastructure and, to a lesser extent, distribution infrastructure that could go a very long way to effecting energy transition in an economically efficient way is extraordinarily challenging.'
The difficulty in gaining local consents and permits is not confined to Japan, with lawyers around the world all identifying this as one of the top three challenges for the energy sector
She adds that people are planning for a five- to ten-year – up to 15 years for nuclear – regulatory lag to get new assets permitted and built, even for 'appropriate zero emissions assets'. Yet, as DeMarco says, 'we don't have 15 years – we need to come up with a new paradigm', one that still enables all voices to be heard – particularly indigenous communities – but on a timeline that is 'climate relevant'.
Daniel Szyfman, Chair of the IBA Oil and Gas Committee and a partner at Machado Meyer Advogados in Rio de Janeiro, also flags permitting as a challenge for oil and gas projects. 'It's an industry that is intense [in] natural resources so it's always been an issue', though one that's now affected by the energy transition and by the climate crisis.
In Australia, any proposed expansions to existing sites could trigger a reassessment of provisions around its licensing and land use arrangements, explains Emily Gerrard, a principal lawyer at legal and policy advisory Comhar Group in Melbourne. 'It depends on the nature and scope of the change', she says. 'For example, if it's new wells in a new area and a new footprint is needed, that would probably generate some kind of variation to the existing approval or new approvals for that discrete area.'
The concept of cumulative impact, whereby a development is assessed within the context of what else is in the area – as opposed to a siloed approach of assessing developments on their own – is increasingly on the rise for new projects, she adds. 'Certainly, this applies in an environmental impact context but also in cross-cutting areas such as land access, so dealing with landowners, leaseholders, First Nations interest holders in areas', she explains. The lead compensation case for First Nations Peoples in Australia on the loss of Native title interests – Northern Territory v Mr A Griffiths (deceased) and Lorraine Jones on behalf of the Ngaliwurru and Nungali Peoples – which awarded compensation for extinguishing their interests in areas, 'talks about having regard to cumulative impacts of multiple parcels [of land] or areas within a landscape being used and developed, as well as intergenerational interests', adds Gerrard.
For existing facilities, they typically enjoy 'existing use rights or interests', she says. Approval to materially expand the facility in any way requires a navigation of key approval grandfathering and local council permit applications – unless the development is deemed critical to the state or region, in which case it can be called in for review by ministers or a centralised decision-maker.
The installation will need to operate within the agreed parameters at the point the licence was issued, but any upgrades – such as new technology – can see the regulator push for change. 'Sometimes, approvals embed requirements around best practice technologies and best practice industry standards, which shift over time – thankfully we don't fix things [at one point in] time and leave them as such', Gerrard says. 'There are layers of the onion – in that an environmental approval may require a site to continue to comply with air quality or water quality standards, and those standards improve over time.'
An offshore oil and gas site service operator opens the valve for control gases and crude products. pichitstocker/AdobeStock.com
The energy trilemma
Governments and regulators around the world are continually grappling with three challenges: security of energy supply, affordability and the climate crisis. How they choose to respond to any or all of these issues can have a major impact on energy producers.
One big change that can address the energy trilemma and have an impact on oil, gas and coal energy is the introduction of carbon pricing mechanisms – such as an emissions trading scheme (ETS) or a levy per tonne of carbon dioxide equivalent of emissions. Depending on the level of the fee or the stringency of the cap in an ETS and its impact on market prices, this price signal can see once-profitable oil, gas and coal projects become uneconomic. 'Climate policy affects their economic viability', says DeMarco. 'If you look at a jurisdiction with a carbon price – I exist in one of them – where you know there's a long-term trajectory of the price going up to $170/t by 2030, you have to appropriately factor that into the assessment. If you look at jurisdictions that don't have per se an overarching price on carbon, many of them have imposed a social cost of carbon.' New York is one such jurisdiction, for example.
'Looking at what's viable through a climate technology lens, or what might or will be viable in the foreseeable period of relevance is also important to assess what may or may not become a stranded asset', DeMarco says. 'As a consumer, I don't want any regulator or any entity to build or facilitate an asset that is going to be mothballed in seven years when it's a 40-year or 60-year asset.'
However, the war in Ukraine has pushed energy security and affordability higher up the agenda – at times at the expense of properly addressing the climate crisis. The conflict has caused interest in fossil fuels to rebound, as evidenced in the IEA data. For existing projects, the war has brought a fresh risk too: that of sanctions, which Szyfman suggests is currently a major consideration for oil and gas projects. 'The world is getting more complicated, so knowing whether and how your project is affected is a risk', he says. 'Sanctions are so dynamic, they can change so quickly, and the effects on a global company can be very dramatic.'
And for new projects, Szyfman has seen a significant shift in interest back towards oil and gas investments since the invasion began in 2022. 'The effects of the war on the energy market were tremendous in the first few months – not just on prices but also on how sensitive the entire chain is to outside events', he says.
For lawyers doing a project, we need to make an assessment of that particular project and the jurisdiction, so climate litigation is definitely something on everyone's table right now
Daniel Szyfman
Chair, IBA Oil and Gas Committee
There is also a heightened risk of climate litigation, which Szyfman flags as a key challenge for lawyers in the energy space. 'Everybody has that sense that the story is still developing and can still get bigger, and for lawyers doing a project, we need to make an assessment of that particular project and the jurisdiction, so climate litigation is definitely something on everyone's table right now', he says. 'Lawyers are not really used to something they're not really aware of in terms of legal precedents, so it's something new.'
Nonetheless, while the energy transition continues, security of energy supply is a more immediate concern, he adds, especially as energy demand overall is trending up. 'You still see, especially in the past few months, new projects becoming approved and final investment decisions being granted – meaning there is still space for investors to feel comfortable to launch new hydrocarbon-based projects just because the world still consumes an enormous amount of oil and gas', Szyfman adds.
One option to ensure secure, low-carbon supply is to explore biomass, DeMarco says, including co-firing fossil fuels with organic matter such as wood chips. Drax, formerly the largest coal-fired plant in western Europe, has pivoted to this approach and now has an installed capacity of 2.6GW for wood pellets and 1.3GW for coal.
As for affordability, DeMarco warns of the need to compare the rising costs of electricity and the prices consumers can bear when regulators are setting rates, especially in jurisdictions facing energy poverty. Typically characterised as a cooler climate issue, it's becoming increasingly problematic for people in warmer jurisdictions, she says, where heat-related deaths are rising. 'Looking at energy as an essential component of human life and the cost of energy needing to be within the realm of affordability is really quite critical', she adds. Achieving this is challenging for both top-down centrally regulated markets and the private market-based energy sector. 'Seniors and the very young are both critically at risk – nothing changes policy like a fundamental human rights violation or a series of policies that result in disruption of the basic conditions of life', DeMarco says.
Risks and rewards of energy transition
Regardless of whether a fossil fuel site is shuttered as a result of the energy transition because economics have meant it's no longer viable, or simply that it has reached the end of its life, handling its legacy also presents a series of risks, ranging from waste management to the loss of community and the destruction of the local economy.
Decommissioning is 'something that is known to the industry', says Szyfman, pointing to the North Sea as an example of how the oil and gas industry has approached it, with assets having their lifetimes extended and environmental protections put in place around sites once they're decommissioned. 'There are lessons to be learned for every regulator in that jurisdiction', he says.
But with an increasing focus on repurposing defunct fossil fuel sites for clean energy, Szyfman says 'end of life of those sites is not really a risk', but rather, an opportunity. 'It's anti-economic – it's counter-intuitive economically speaking', he adds, explaining that as decommissioning costs a lot of money and this is spent on the very end of a site's life, it would make sense to simply abandon the site, if there were no regulatory or ethical reasons not to. 'So you need regulation and contracts to make sure that that player has the incentives and/or the penalties if that person does not decommission properly', says Szyfman.
In April, a group of European countries announced plans to rapidly build offshore wind developments in the North Sea to develop green hydrogen at sea. The countries – which include France, Germany, Norway and the UK – are aiming to develop 120GW by 2030 and 300GW by 2050.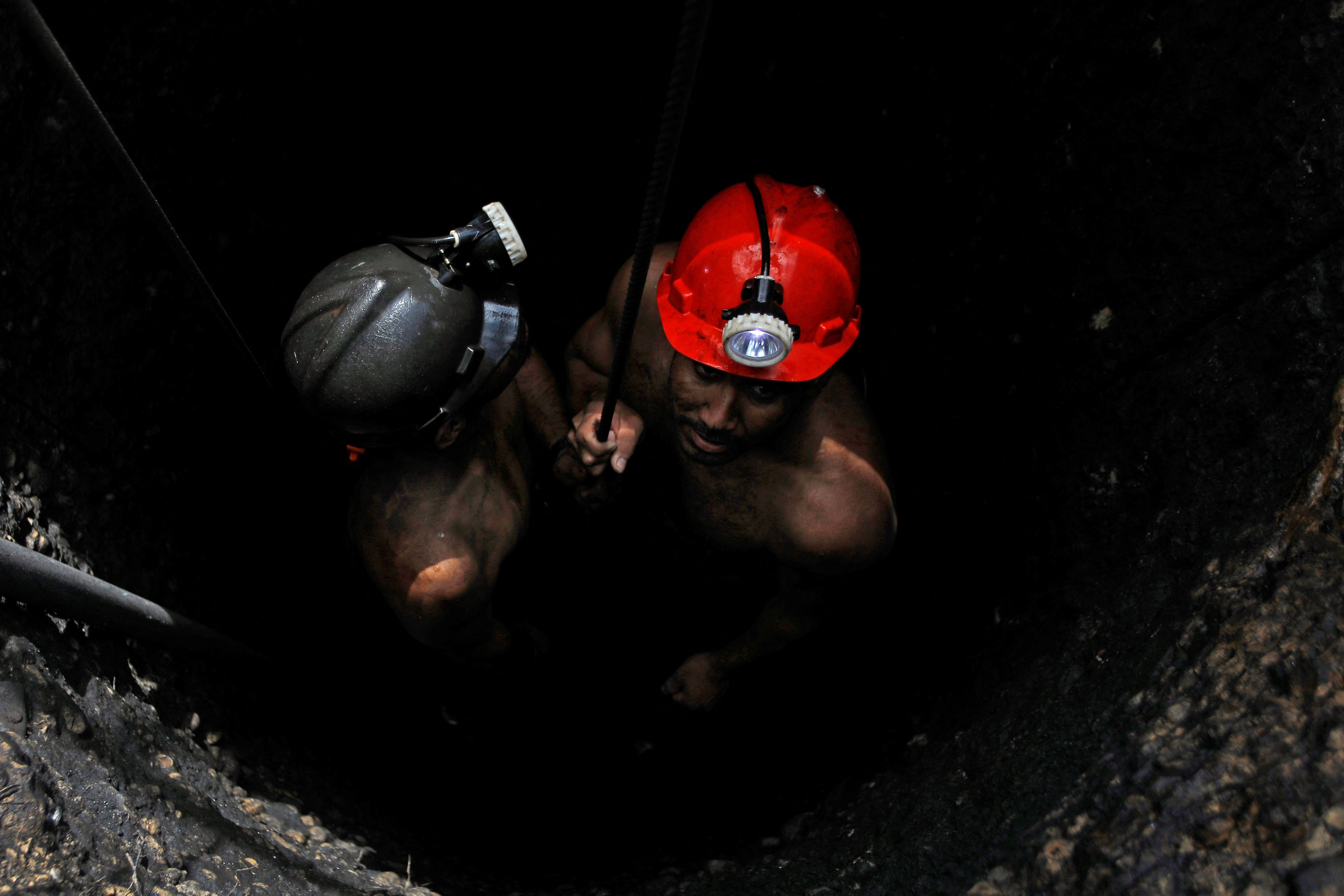 Miners are lifted out of a coal mine on a steel container, in Sabinas. Miners can work dozens of meters below ground with a helmet, gloves and steel-toed boots for protection, on alert for tumbling rocks, faulty pulleys, toxic gas and underground flooding, Mexico 19 August 2022. REUTERS/Daniel Becerril
Another trend is for former coal mines and coal power plant sites to be reused for renewable energy build-out, becoming solar parks, wind farms or battery storage. For example, non-governmental organisation the Nature Conservancy is looking to convert six abandoned coal mines in a tract of forest in the central Appalachian Mountains in Virginia to solar farms. 'At this point, the region's former mined lands are nearly a blank canvas when it comes to building a new renewable energy economy, and with this partnership we hope to demonstrate how some of these former mining sites can be competitive for solar development in Virginia and throughout the Central Appalachian region', said Brad Kreps, Clinch Valley Program Director at the Nature Conservancy, when the projects were announced.
Gerrard says any repurposing of the site in question will need to comply with the prevailing approval and zoning laws at the time of proposal. 'I suspect what is sensible, and a number of people here [in Australia] are starting to look at this, is what might make good use of some of these areas, particularly from a just transition perspective', she says. This could include hearing from local communities and the workforce – an issue that's ever-pressing in Australia, as it's home to a large fossil fuel industry. 'As time marches forward and there is a global phasing down of fossil fuels, how that happens internationally will no doubt have implications for us domestically and the policies and incentives needed to help make that transition happen as smoothly as possible', she adds.
Nothing changes policy like a fundamental human rights violation or a series of policies that result in disruption of the basic conditions of life
Lisa DeMarco
Senior Partner and CEO, Resilient
Also, says Gerrard, a broader shift to a renewables-based power grid will need battery storage – which in turn requires critical minerals, meaning mining skills are still needed. This won't necessarily apply everywhere, which leaves questions about what happens to communities if they can't shift to a different viable economic sector, such as tourism.
However, DeMarco warns that there can be opposition if the site is to be repurposed for nuclear power – although there's significant interest in small modular reactors – but highlights that there is broader acceptance of energy storage build outs. 'It really depends on the local jurisdiction, what the needs are, what the reliability challenges are, what the original facility was, and what you're moving towards', she says.
One major issue with nuclear, commonly raised by its opponents, is the waste involved and how to safely dispose of spent fuels. DeMarco says however that there have been 'tons of advancements' into the repurposing of spent nuclear fuels, and it should be a primary area for research. 'Anybody who is really adamantly concerned with energy transition and meeting the Paris [Agreement] goals, if they tell you we can get there without nuclear, they're not informed', she says. 'It's part of the puzzle – [but] definitely not the only piece.'
Katie Kouchakji is a freelance journalist and can be contacted at katie@kkecomms.com
Part two of this feature will be published in Global Insight later this year.
Industrial view, oil and gas refinery. JT Jeeraphun/AdobeStock