Crackdown in Zimbabwe: a serious challenge to the Rule of Law and Human Rights
Crackdown in Zimbabwe: a serious challenge to the Rule of Law and Human Rights
11 SEP 2020
1800 – 1900 BST
Zimbabwe, which had been led by the authoritarian rule of Robert Mugabe for 37 years, ushered in a 'new dispensation' through a military coup in 2017. Despite affirmations of reform, President Emerson Mnangagwa's administration is responsible for continuing and grave violations of fundamental human rights, electing methods to clampdown on basic rights including the rights of peaceful assembly and free expression. In recent months, the further repression of rights and unnecessary use of force by authorities have been reported in large numbers following peaceful anti-corruption protests.
Across the world, countless human rights experts and organisations have called on the Zimbabwean government and institutions to respect the rule of law, whilst multilateral and regional bodies, including the African Union and the UN have expressed concern that the officials may be using the Covid-19 crisis as a pretext to stifle freedom of expression and peaceful assembly in the country. Dozens of individuals including human rights activists, writers and journalists, including Hopewell Chin'ono, have been arrested and detained for simply doing their jobs. Further, serious charges have known to be brought against lawyers for undertaking their professional duties, as is the case for prominent Zimbabwe human rights lawyer, Beatrice Mtetwa. This webinar will be moderated by IBAHRI Director, Baroness Helena Kennedy QC, who will be joined by distinguished International and regional experts to discuss the state of democracy, the rule of law and human rights in Zimbabwe, assessing possible solutions to protect rights in accordance with the country's domestic and international human rights obligations.
Certificate of Attendance
Certificates of attendance for this webinar will be provided to all IBA members who have registered in advance and attended the live broadcast for a minimum of 30 minutes based on verified sign-in and sign-out times. Certificates can only be issued to the name provided at the time of registration.
Currently only IBA members will be provided with a certificate free of charge. IBA members should use the email address you have on file with the IBA to register for this webinar if you require a certificate of attendance.
Certificates for non-members are chargeable, please make enquiries at webinars@int-bar.org.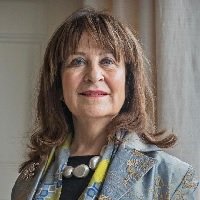 Baroness Helena Kennedy QC

Director, IBA's Human Rights Institute, London
Linda Kasonde

LCK Chambers, Lusaka; Senior Vice Chair, IBA African Regional Forum
Beatrice Mtetwa

Mtetwa & Nyambirai, Harare; Council Member, International Bar Association's Human Rights Institute