Employees with disabilities in the new world order – the challenges and opportunities in the wake of Covid-19
Employees with disabilities in the new world order – the challenges and opportunities in the wake of Covid-19
15 SEP 2020
1300 – 1400 BST
The Covid-19 pandemic has significantly changed the work situation for many employees and is ushering in a new world order for the future work environments. But how is it impacting employees with disabilities, a category of employees perceived to be more vulnerable than the rest? The United Nations has remarked that Covid-19 is exacerbating hardship for persons with disabilities.
In this webinar, we will explore the challenges and opportunities that the current situation triggers for disabled employees and employers, including:
Employees with long-term and underlying health conditions may be at higher risk if they contract Covid-19 and employees with mental health issues may feel increased anxiety and stress levels. This may negatively affect the employees' ability to attend work and enhance the risk of discrimination and job loss. In some jurisdictions, employees are entitled to reasonable adjustments to accommodate such a situation, but to what extent does the legal framework protect employees with long-term health conditions; and
Working from home is now becoming the 'new normal' and may improve work opportunities for employees with disabilities and make organisations more inclusive in their approach. On the 'Official Microsoft Blogs', Microsoft has stated that when it comes to working remotely 'The biggest source of knowledge right now are your employees, especially those in your disabilities communities.'
The world is keeping a close watch on various countries' responses to Covid-19, especially with respect to the most vulnerable in the society, including persons with disability.
As Co-Chairs of the Disability Rights Working Group, we feel it is our responsibility to initiate an engaging and mindful discussion on the challenges and opportunities these extraordinary times are posing from a diversity and equality standpoint for disabled persons across the world.
Certificate of Attendance
Certificates of attendance for this webinar will be provided to all IBA members who have registered in advance and attended the live broadcast for a minimum of 30 minutes based on verified sign-in and sign-out times. Certificates can only be issued to the name provided at the time of registration.
Currently only IBA members will be provided with a certificate free of charge. IBA members should use the email address you have on file with the IBA to register for this webinar if you require a certificate of attendance.
Certificates for non-members are chargeable, please make enquiries at webinars@int-bar.org.
Yvonne Frederiksen

Norrbom Vinding, Copenhagen; Co-Chair, Disability Rights Working Group, IBA Diversity and Equality Law Committee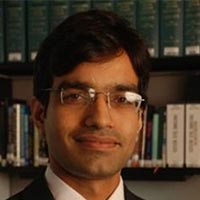 Ajay Singh Solanki

Nishith Desai Associates, Mumbai; Co-Chair, Disability Rights Working Group, IBA Diversity and Equality Law Committee