The IBA's response to the war in Ukraine  
Interactive workshop on the European fashion and luxury industry post the pandemic
Interactive workshop on the European fashion and luxury industry post the pandemic
24 SEP 2020
1200 – 1330 BST
The workshop will take the form of a 90 minute zoom meeting (as opposed to a webinar) with an initial keynote speech and a panel of industry experts followed by moderated break out rooms giving participants the opportunity to share their perspectives.
Topics to be discussed will include:
the immediate impact of the pandemic including the growing importance for the in-house legal teams of risk management (including health and safety for staff and customers and the potential liability of store managers);
changes of customer behaviour: what will be the implications for the industry of a greater focus by customers on value whilst wishing to retain the customer experience ('smelling the perfume can't be done remotely')?
greater focus on ESG issues with the growing reluctance amongst some high end fashion houses to continue on the endless treadmill of international fashion shows; and
digitalisation and innovation: the continuing growth of digitalisation whilst seeking to retain the shopping experience through live-streaming and other devices ('distance selling').
Certificate of Attendance
Certificates of attendance for this webinar will be provided to all IBA members who have registered in advance and attended the live broadcast for a minimum of 30 minutes based on verified sign-in and sign-out times. Certificates can only be issued to the name provided at the time of registration.
Currently only IBA members will be provided with a certificate free of charge. IBA members should use the email address you have on file with the IBA to register for this webinar if you require a certificate of attendance.
Certificates for non-members are chargeable, please make enquiries at webinars@int-bar.org.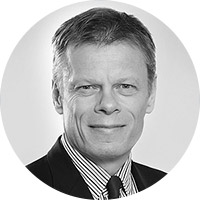 Christopher Owen

Penningtons Manches Cooper
Christine Blaise-Engel

FIDAL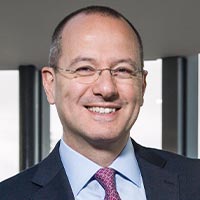 Marc-André Kamel

Bain & Company,Paris,Leader of Global Retail Practice
Antonella Centra

General Counsel, Corporate Affairs and Sustainability Gucci,Milan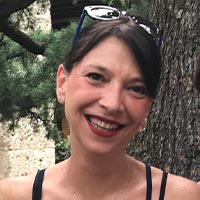 Luciana Farina

Christian Dior Couture International e-commerce Director,Paris
Breakout room moderators:
Alessandro Maria Barzaghi, Cocuzza & Associati
Anna Zabrotskaya, Borenius Attorneys Ltd
Boriana Guimberteau, FTPA Avocats
David Ayache, AyacheSalama
Eva Cruellas Sada, Gianni, Origoni, Grippo, Cappelli & Partners
Francine Le Pechon-Joubert, De Gaulle Fleurance & Associés
Gregory Tulquois, DLA Piper
Holly Strube, Penningtons Manches
Jalal El Ahdab, Bird & Bird AARPI
Lorenzo di Vecchio, Christian Dior Couture
Nadege Nguyen, Gide Loyrette Nouel A.A.R.P.I.
Nathalie Younan, FTPA
Nicola Broadhurst, Stevens & Bolton
Simone Bernard de la Gatinais, Chiomenti