Gun control: Brazilian government confronts dismantling of firearms regulation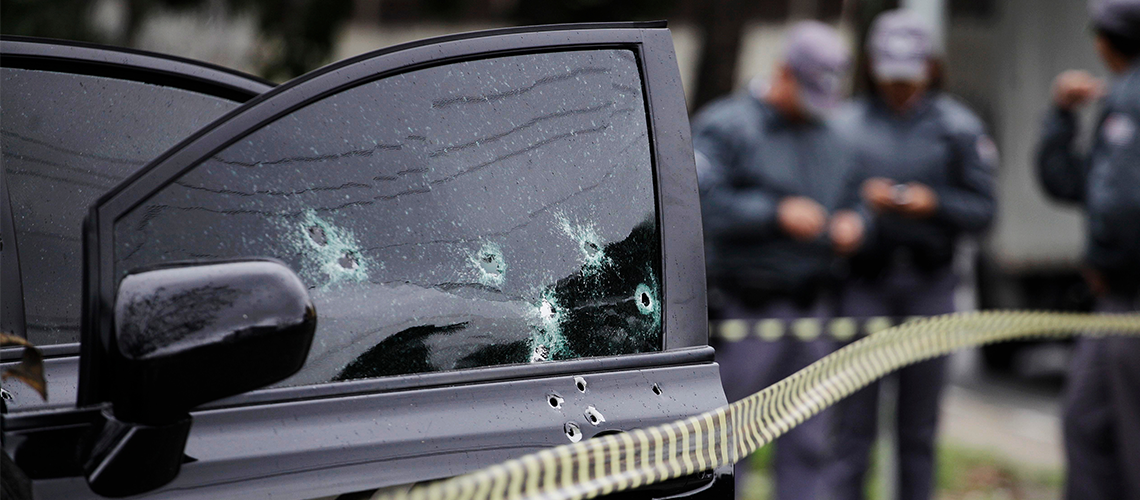 In late July, Brazilian President Luiz Inácio Lula da Silva announced a new executive order that further tightened legislation around the number of firearms civilians are allowed. It also introduces additional regulations for hunters, target shooters and gun collectors, as well as new rules for the transportation of privately-owned firearms. The reforms follow another executive order, signed in January as one of Lula's first actions as President, which undid the legislative changes his predecessor made to loosen gun ownership laws.
The new order will substitute the first, which was issued as a provisional measure to urgently halt the increase in gun ownership in Brazil. The country's legislation in this area had not been modified since 2003, when the Disarmament Statute was passed by Congress in response to an increase in fatal gun violence.
In 2019, the previous administration under Jair Bolsonaro signed three different executive orders that together relaxed firearm ownership, carrying and ammunition regulation. According to Gabriel de Carvalho Borges Toledo Machado, an associate at Mattos Filho in São Paulo, these changes were intended to ease restrictions on carrying loaded or unloaded firearms.
'Additionally, those executive orders reclassified certain firearms that were previously designated as restricted to military and police forces, allowing their ownership by civilians', says Rogério Fernando Taffarello, a partner at Mattos Filho. 'This effectively widened civilian and hunters, target shooters and gun collectors' access to more potent firearms.'
Many weapons were diverted to violent criminality, which took advantage of the gaps left by the Bolsonaro administration's gun control measures
Melina Risso
Research Director, Igarapé Institute
Lula's latest decree has lowered the number of firearms that can be owned by civilians from four to two and requires that proof of necessity be presented by the individual before a firearm can be purchased. It also reduces the amount of ammunition that can be bought per year, from 200 units to 50. Hunters, target shooters and gun collectors face stricter and more detailed accreditation guidelines and the number of guns they may own has been reduced. Additionally, an integrated database has been created for their registration. There will be a gradual transition that will see day-to-day gun control operations be reassigned to the Federal Police, shifting these duties away from the Brazilian military.
Melina Risso is Research Director at the non-governmental organisation Igarapé Institute. For her, Lula's policies recognise the impact of firearms on violence in Brazil and seek to re-establish the conditions and criteria necessary for a safer environment. 'The Lula government seeks to return to the original perspective by prohibiting the carrying of a weapon, except in cases of real necessity, and imposing criteria of proportionality for civilian access to more powerful weapons and in greater quantity', she says.
Gun ownership regulations in Brazil, particularly the Disarmament Statute of 2003, exist in a context of high homicide rates and against a backdrop of attempts to mitigate the level of gun violence experienced by the Brazilian people. In 2004, the Disarmament Statute successfully lowered the homicide rate in Brazil after 13 years of continued growth. The Statute is also credited for cutting the rate of child homicide by accidental access to firearms by half in the same year.
'However, in the last four years, there has been a reversal of these advances, with the dismantling of the arms and ammunition control policy inaugurated by the Disarmament Statute', Risso explains. 'During this period, ordinary citizens began to have access to large amounts of powerful weapons, formerly restricted to the police and armed forces, and there was a dismantling of the State's supervisory capacity. As a result, many of these weapons were diverted to violent criminality, which took advantage of the gaps left by the Bolsonaro administration's gun control measures.'
More broadly, the primary objective of the most recent executive order is to clarify, collect and document information regarding firearm ownership in Brazil, 'with the ultimate aim of intensifying public control', says Paula Vieira de Oliveira, Vice-Chair of the IBA Latin American Regional Forum and a partner at Mattos Filho. However, she adds, as the subject has become very political, there might be further changes depending on who wins the 2026 presidential election. 'It is now an open question whether gun control policies can become a less politicised topic in Brazil's public debate in the long term, as it was in the past', adds Vieira de Oliveira.
The new regulations could also affect the rates of deforestation and the number of land rights conflicts. According to Risso, between 2018 and 2021, while gun registration by individuals in Brazil overall grew by 130.4 per cent, in the Amazon area it increased by 219 per cent, a worrying trend that may have resulted in higher homicide rates in the area.
In the view of many scholars and specialists in gun control, the lenient regulations that were in place over the past few years have played a role in the high levels of deforestation in remote areas of the country, especially in the Amazon. However, it's difficult to say to what extent they contributed, given the numerous factors that likely played a part – including the more lenient approach on environmental protection taken by the Bolsonaro administration. Taffarello says that commentators expect less gun violence in regions such as the Amazon, 'but this may depend more on the effectiveness of a range of government measures in the areas of public policy and law enforcement. It is a rather complex situation'.
Image credit: Bullet holes are seen in the window of a car after a armed robbery shot in Sao Paulo, Brazil. Nelson Antoine/AdobeStock.com