Lawyers at risk: the impact of human trafficking and modern slavery on lawyers and their clients
Lawyers at risk: the impact of human trafficking and modern slavery on lawyers and their clients
11 DEC 2020
0030 – 0130 GMT (1230 – 0130 GMT +11, Sydney)
This session will explore the risk to legal counsel when clients are involved in human trafficking and modern slavery. We will address issues faced by multinational corporations which find their operations impacted by, or actually encouraging, such human rights violations.
Wajiha Ahmed

Buttar Caldwell & Co Solicitors, Sydney, New South Wales; Secretary, IBA Human Rights Law Committee
Hon Justice Michael Kirby

Institute of Arbitrators and Mediators, Sydney, New South Wales; Co-Chair, IBA's Human Rights Institute
Anne O'Donoghue

Immigration Solutions Lawyers, Sydney, New South Wales; Co-Chair, IBA Immigration and Nationality Law Committee
Nicole D'Souza

Evatt Foundation, Sydney
Akiko SATO

Business and Human Rights Resource Centre, Tokyo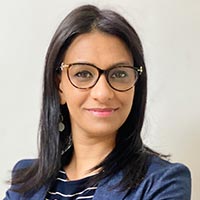 Harpreet Kaur

United Nations Development Programme, Bangkok
Certificate of Attendance
Certificates of attendance for this webinar will be provided to all IBA members who have registered in advance and attended the live broadcast for a minimum of 30 minutes based on verified sign-in and sign-out times. Certificates can only be issued to the name provided at the time of registration.
Currently only IBA members will be provided with a certificate free of charge. IBA members should use the email address you have on file with the IBA to register for this webinar if you require a certificate of attendance.
Certificates for non-members are chargeable, please make enquiries at webinars@int-bar.org.