On Religious Freedom and Discontent: Report on International Standards and Blasphemy Laws
The report is authored by Karuna Nundy, a member of the High Level Panel, and is the result of close collaboration with leading academic institutions from around the world. It examines national laws regulating expression that is characterized as 'blasphemous' and assesses the compatibility of those laws with media freedom.
For many years, the United Nations, international human rights bodies and experts have warned that blasphemy laws can, on their face and in their application, be inconsistent with international human rights law, including the right to freedom of expression and media freedom, as well as the right to freedom of religion or belief.
An objective, pluralistic and diverse media, the prerequisite of any open society and healthy democracy, requires a legal and regulatory environment that allows the media to pursue transparency and accountability through public interest journalism. In practice, blasphemy laws can be misused to target a wide range of expression, including scientific and religious debate, as well as dissent. This serves in turn to chill free expression and can be used to stifle independent media.
Reflecting on the right of journalists to operate free from control, censorship and harassment, this panel will discuss the findings and recommendations of the Report.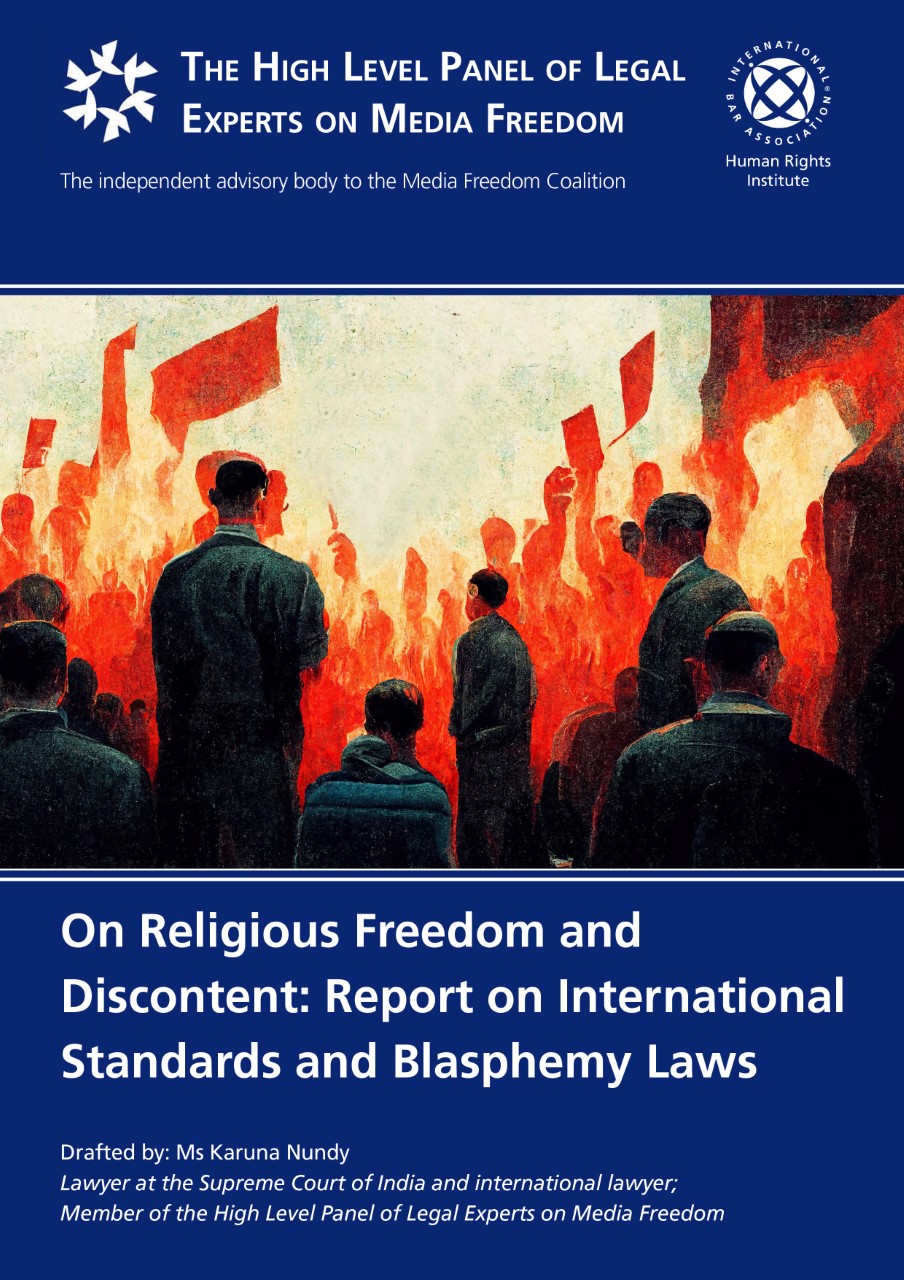 Event recording
Opening remarks
Hawley Johnson, Columbia Global Freedom of Expression, and Professor Can Yeginsu, Deputy Chair of the High Level Panel of Legal Experts on Media Freedom
Chair
Baroness Helena Kennedy KC, member of the High Level Panel and Director of IBAHRI
Speakers
Karuna Nundy (Report Author) – Advocate, Supreme Court of India and International Lawyer, Member of the High Level Panel of Legal Experts on Media Freedom
Hina Jilani Advocate, Supreme Court of Pakistan, Member of the High Level Panel of Legal Experts on Media Freedom, the UN Special Representative of the Secretary-General on Human Rights Defenders (2000-2008)
Suzanne Nossel Chief Executive Officer, PEN America