Welcome to the IBA Annual Conference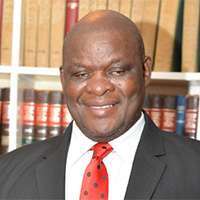 ​​​​​​​
Dear Colleagues,
I am delighted to announce that registration is now open for the IBA Annual Conference at the Miami Beach Convention Center in Miami, the 44th most populous city in the United States of America. Today, Miami is a major centre, and a leader in finance, commerce, culture, media, entertainment, arts, and international trade.
The IBA Annual Conference is the central event of the international legal community's calendar as it presents an unequalled opportunity to exchange knowledge and to create and renew a global network of colleagues and business contacts.
More than 200 sessions will be included in the 2022 programme, which will culminate in the impressive Rule of Law Symposium. There will be exceptional showcase sessions, and the committee sessions will offer the chance to hear from the best experts in the field, benefiting all delegates, whatever your area of practice. There will also be sessions highlighting the exciting work of the Presidential Task Forces.
We will have an amazing Opening Ceremony and the Closing Party of the 2022 IBA Annual Conference will take place on the beach.
If you are not already a member of the IBA, I highly recommend that you join – not only for the instant discount from which you benefit for this conference, but also for the value in the continuous benefits to your education and professional development throughout the year and the networking opportunities the IBA committees can provide.
I look forward to meeting old friends and making new ones in one of the world's most captivating cities. For many of you, it may be a welcome return to this fascinating city but, for those who have never seen Miami, it is hard to believe that life can be more vibrant. Join us for this memorable IBA week.
With warm regards,
Sternford Moyo
President, International Bar Association