The IBA's response to the war in Ukraine  
Not just a game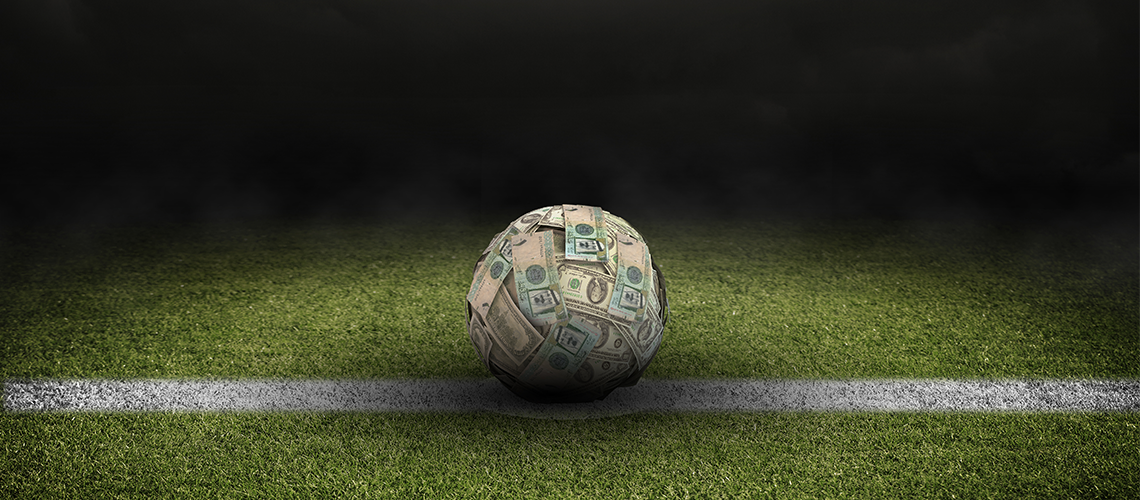 An unprecedented Saudi spending spree and the arrival of private equity has radically shifted the profile of club ownership in sport – particularly football.
In early June, LIV Golf, owned by the Saudi Arabian sovereign wealth fund and chaired by Yasir Al-Rumayyan – who's also in the chairman's seat of Saudi Arabia's state-owned oil company, Aramco – shook the golf world by announcing a merger with the US' PGA Tour and Europe's DP World Tour. LIV Golf had begun a civil war in professional golf when, in 2021, it set up a rival tour to the existing American and European ones. The PGA and DP Tours banned all the players who defected to this new rival, while players who stood by the PGA and DP criticised those who had joined the Saudi-funded breakaway league. No wonder then that the sudden merger of former enemies was such a seismic event. But it will see $3bn worth of investment into the joint entity – as long as US antitrust investigators don't scupper the merger in the meantime. LIV Golf did not respond to a request for comment from Global Insight.
The hole-in-one victory for LIV Golf follows on from the same Saudi-owned Public Investment Fund becoming the owner of English Premier League (EPL) football club Newcastle United FC in 2021. The club was owned at the time by Mike Ashley, founder of the UK's largest sporting goods retailer, Sports Direct. There were concerns raised about the deal from human rights organisations in light of the Gulf state's poor record on human rights and the regime's tight grip on its own people. Judicial corporal punishment is still lawful in Saudi Arabia, arbitrary detention and arrest are common and freedom of speech and association are fiercely suppressed. In the same year that a Saudi prince, Prince Abdullah, began negotiations to buy a stake in another English team, Sheffield United FC, Jamal Khashoggi, a former Washington Post journalist and Saudi dissident, was assassinated by agents while at the Saudi consulate in Istanbul. Meanwhile, in June, the IBA's Human Rights Institute wrote a public letter to Saudi leaders about the recent arrest of six judges in the country on charges of high treason. The Saudi government did not respond to Global Insight's request for comments.
It all comes out in the wash
There has been a radical shift in the profile of club ownership in recent years. As the most globally successful game, this is particularly acute in football, and in the EPL in particular. There are two distinct trends that have unfolded. The first is the internationalisation of owners, some of which have emerged from undemocratic regimes. Russian Roman Abramovich's purchase of Chelsea FC in 2003 was a watershed moment for the EPL. Then, in 2008, there was another such occasion when Sheikh Mansour, part of the Abu Dhabi royal family, bought Manchester City FC through his private equity fund. Like other sheikhdoms within the UAE federation, Abu Dhabi enforces a kafala system of work: migrant workers (mainly from Bangladesh) are, in effect, indentured to their employers in the UAE. Despite recent reforms, there has been continued condemnation of worker conditions there by groups such as Human Rights Watch.
Meanwhile, 2015 saw investment from China when China Media Capital bought a stake in Manchester City FC. And following on from the Public Investment Fund's purchase of Newcastle United FC, Qatar entered the fray with Sheikh Jassim bin Hamad Al-Thani's live offer for Manchester United FC. Neither the Abu Dhabi government nor Qatar's government responded to Global Insight's request for comment.
The reason given for all this state-level involvement in sport, for the Gulf states at least, is that it's all part of a strategic move to diversify and modernise countries away from a reliance on oil. But something else is at play here too: using sport as a way of improving reputations and deflecting attention away from less palatable facets of a regime has become known as 'sportswashing'. As James Montague, author of The Billionaires Club: the Unstoppable Rise of Football's Super-rich Owners, argues in an upcoming IBA podcast, owners buy clubs 'for nefarious ends, for political ends, for their own ends'. English football, he says, has attracted the worst because 'English football clubs are the biggest billboards in the world. If you want to sell a message to the world, to portray a false and shiny image of a country with an appalling human rights record, a football club is your best bet.'
Indeed, 'sportswashing, or increasing influence or status must be the reason. It can't be in order to get a good financial return on your investment because that's not what you have traditionally got back from football. There must be easier and more reliable ways to invest your millions', says Alex Phillips, a sports consultant to the International Federation of Association Football (FIFA). Or in the words of Rowan Simons – of one of Montague's interviewees in The Billionaires Club – who has watched China's political elite engage in football: 'the gap between what [something] is worth and what it costs is a political gap'.
Sportswashing is nothing new, of course. Sport and politics often make uncomfortable bedfellows. Examples include the Rugby Union tours during Apartheid South Africa, which were seen as legitimising a tyrannical and unjust regime. There have been any number of Olympic Games and football World Cups where organisers have been accused of turning a blind eye to illiberal states instead of taking a stand against them. Club ownership takes sportswashing to a new level, however, normalising regimes so their names become common parlance.
[On the whole] what fans care about most is their team's performance and the trophy cupboard
Rob Wilson
Head of the Department of Finance, Accounting and Business Systems, Sheffield Business School
Many fans don't care – or don't care enough, argues Rob Wilson, Head of the Department of Finance, Accounting and Business Systems at Sheffield Business School. 'What they care about most is their team's performance and the trophy cupboard', he says. 'On the whole, they don't want to know about the ethics of it so long as the money keeps coming.' As a counterargument to sportswashing too, one might say that sport can shine a spotlight on human rights abuses and injustices and bring about reform. In preparing for the FIFA World Cup in Qatar, there were incremental changes in the country's worker laws, in conjunction with the International Labour Organization, for example. Fans who have previously never had any engagement with human rights concerns are now being made aware of them. Or so the argument goes.
The new 'Masters of the Sport Universe'
Sportswashing may be nearing saturation point but there has been a second startling development in sports financing and club ownership. Over the past two decades, private equity (PE) has moved in. It began with Formula 1 in 1999, then entered the world of football when a consortium bought Crystal Palace FC in 2015. In 2018, General American Capital Partners bought FC Girondins de Bordeaux and New York outfit RedBird purchased a stake in the Fenway Sports Group – which owns Liverpool FC – well as in Toulouse and AC Milan. CVC Capital Partners has acquired stakes in Rugby Union's Six Nations tournament, Spain's La Liga football league and cricket's Indian Premier League franchise, the Gujarat Titans. Perhaps most symbolically, a consortium including Clearlake Capital swooped in to buy Chelsea FC in May 2022 after Abramovich had to sell when sanctions were imposed on his assets by the UK government.
PE investment is less about politics and more about returns. 'The arrival of private equity tells you that investment is far less frivolous, that sport may no longer be loss-leading', says Wilson. 'These houses see it as an under-valued asset class. With a bit of restructuring here and there, they believe that they can improve the sporting performance of a team or a league and exit with considerably more than they paid for it.'
PE certainly has its critics: there are concerns that these new 'Masters of the Sport Universe' will only invest for a resale, which means there will be a high level of monetisation of every facet of a club through branding, digital and streaming rights. Leveraged buy-outs, a financial strategy commonly adopted by PE, are controversial.
There are fears that PE will lead to a more American-style model of competition. In US sports, such as basketball and American football, there's far greater control – by which we mean certainty – over finances, such as through caps on player remuneration or the number of games played. In the US National Football League and National Basketball Association, for instance, there's no relegation – from one league into a lower league – which means that an owner's asset is fairly safe. But the prospect of relegation is a key aspect of European football.
Phillips says PE is not a problem per se. The problem is waste and poor management. 'PE can be helpful if it is going to be used, for example, to build a stadium for the long term and allow clubs to increase ticket revenue', he says. 'But if it's just squandered on an army of consultants or on ever-escalating wage bills then that's a waste.' It's an important point. If you manage a small amount of money badly that's not great, but badly managing a significant amount of money could be a disaster.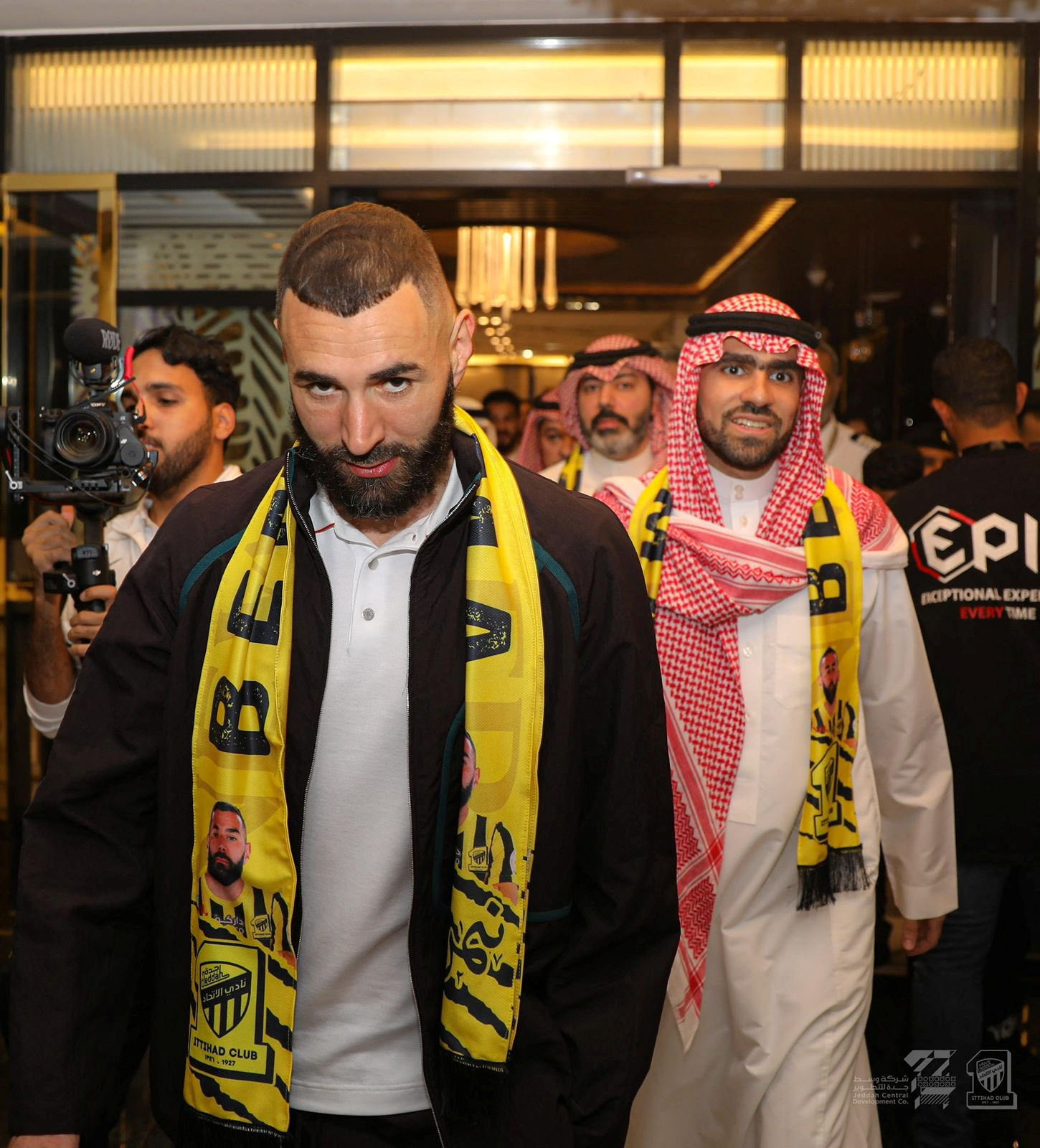 The former Real Madrid striker Karim Benzema, who won the Ballon D'Or in 2022, was presented as Saudi team Al-Ittihad's new signing at an elaborate ceremony.. Reuters/Peter Cziborra.
Private equity can be helpful […] But if it's just squandered on an army of consultants or on ever-escalating wage bills then that's a waste
Alex Phillips
Sports Consultant to FIFA
Diane Mullenex, Senior Vice-Chair of the IBA Leisure Industries Section and a partner at Pinsent Masons' London office, says that 'sports clubs need to be run more professionally – and maybe less passionately! There are real issues to be addressed such as governance, how they manage their stadiums and how they manage the players' wages in an ever more intricate transfer market.' But Phillips isn't sure PE is the answer. 'Sometimes, PE say that they will bring in talent for management but, broadly speaking, that's not what we've seen in football', he says.
There's a more fundamental problem, however, relating to the exponential investment that sovereign wealth and private equity brings in, which goes to the heart of any sports competition. 'In football, we are getting to a point where there are only a certain number of clubs that stand any chance of winning', Wilson explains. 'The EPL and UEFA's [the Union of European Football Associations] problem is that what we are seeing is the uncertainty of outcome falling away. If there is no jeopardy in a game then what's the point of it?' Research from Sheffield Hallam University made comparisons with the English First Division of the 1960s through to the EPL's 2019/20 season, concluding that this is already a problem. 'Competitive balance has declined in the EPL era […] the league has begun to be dominated by a select number of clubs. From a sporting economics perspective, received theory suggests that such a decline could harm the product', reads the research.
The seismic shift in ownership and the titanic levels of spending in football and other sports – it's estimated for instance that Manchester City FC has spent $2.2bn on players' transfer fees since 2008 – cannot help but have an impact on the matches and the competitions around them. Supporters are torn between the need for money for success and where they fear this may be heading – an example being the proposed breakaway European Super League. In 2021, 12 cross-European 'founding' teams from England, Italy and Spain, led by Florentino Pérez, the President of Real Madrid CF, agreed to set up a rival league to UEFA's Champions League. This would take the form of a closed competition, meaning no relegation and no promotion into or out of the league. But the idea tanked as fans, players and managers, alongside UEFA, came out against it.
Neither UEFA nor the English Premier League responded to Global Insight's requests for comment.
Rules of the game
Is there anything that supporters and audiences can do or would want to do? Other models do operate around the world. In Germany, football clubs have a much-cited '50 per cent plus one' ownership rule, which means that the members (supporters) of the club must have a majority of one in the ownership of the club. Put simply, ticket prices are low, engagement is high, football is the winner. Replicating the '50 per cent plus one' model in the UK has been considered and the idea aired on a number of occasions. Back in 2010, a UK parliamentary committee, concerned about some clubs facing serious financial problems, looked into issues of football governance, and the German model was examined as part of that. It came up again as part of another government-commissioned review in 2021, triggered by the breakaway Super League. But the rule was found to be too costly to implement and the review concluded that the objective of better fan consultation was achievable 'by other means'.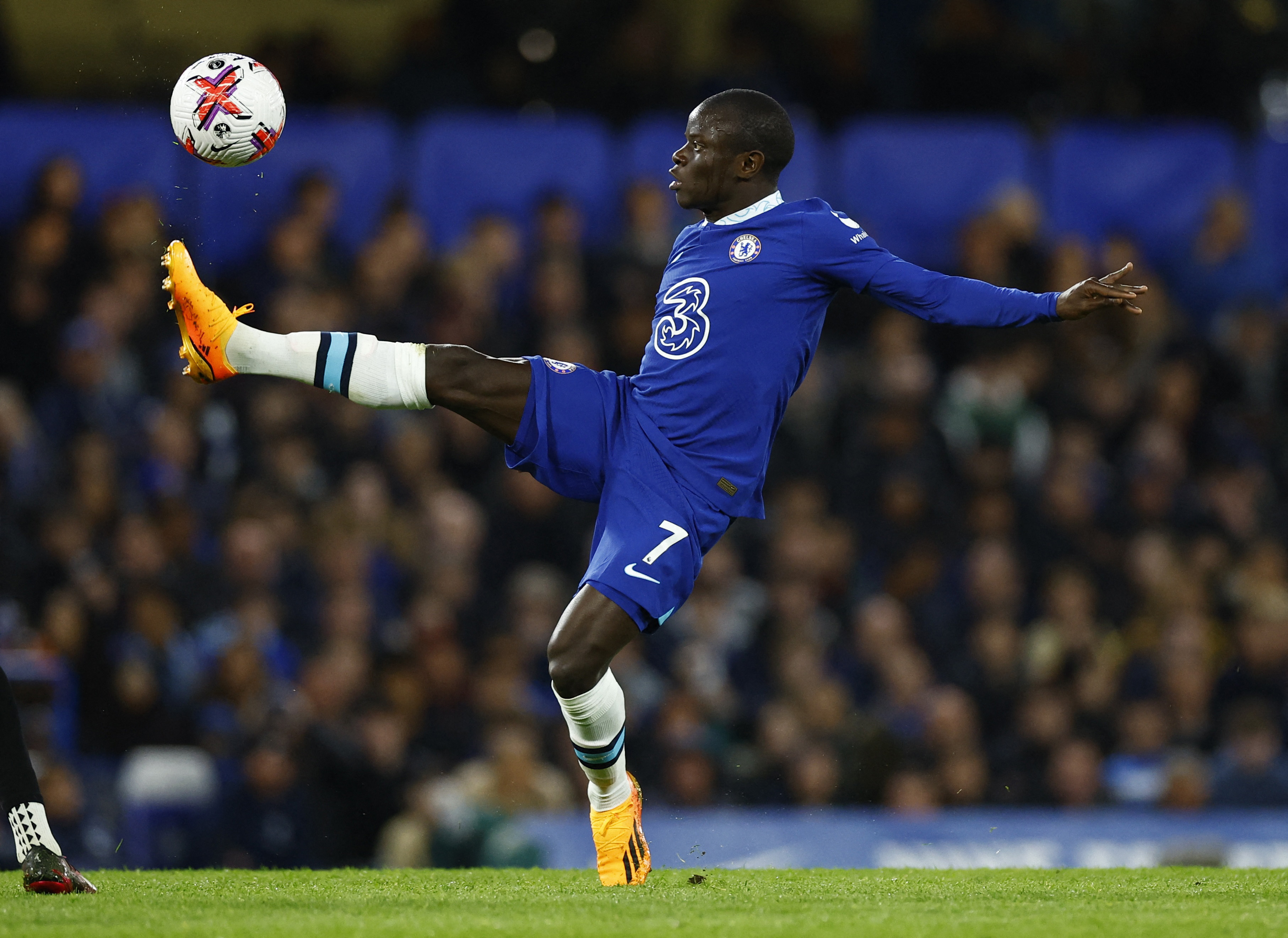 One of the Premier league's top performers, N'Golo Kante moved to Saudi team Al-Ittihad over the summer. Al Ittihad/Handout via Reuters.
'Ultimately, it is the regulators and the enforcement of their powers that could deliver some balance to build a fairer, better system', says Alex Phillips. And it's greater regulation that has been proposed as part of the UK government's football governance white paper, published in February 2023. It includes plans for a new independent regulator for English football, a strengthening of the UK's owners' and directors' test to protect clubs from what the paper calls 'unsuitable custodians' – to include enhanced due diligence on the sources of a potential owner's wealth – and a minimum level of fan engagement. The government's plan has been broadly welcomed, with the independent regulator seen as a huge opportunity to properly enforce these plans. New legislation is expected in autumn 2023.
Thus far, governing bodies haven't got involved in club ownership as it's considered, broadly speaking, a matter for national governments. Nicola Bonucci is a Member of the IBA Anti-Corruption Committee Advisory Board and is a partner in the Global Trade and Investigations & White Collar Defense practices at Paul Hastings in Paris. He highlights that ownership rules are very fragmented in Europe and that the ownership structure of the clubs is often unknown or unclear. 'To have full accountability on the sources of people's wealth is a tricky one to handle from a regulatory point of view in the absence of a clear and common legal framework, and to prove that wealth is based on illegal activity is quite hard to pinpoint', he explains.
Manavendra Mishra, Young Lawyers' Committee Liaison Officer of the IBA Business Crime Committee and a partner at Khaitan & Co, based in Mumbai, agrees but suggests there are disclosure procedures that could be adopted, as it's hoped will be the case when India, the UK and other countries implement their revamped owners and directors test. 'The regulators regulate the team and the sport', he says. 'They could have some rules or a reporting mechanism around the source of funding for club owners. There could be voluntary disclosure of whether or not an individual or entity's source of wealth involved proceeds of crime or exploitation of labour or similar, and failure to disclose could have repercussions. There is a sense in which the governing bodies take the view that "the game must go on". Yes, you don't want to disrupt a sport, but it feels like a lot more could be done.'
There is a sense in which the governing bodies take the view that 'the game must go on'. Yes, you don't want to disrupt a sport, but it feels like a lot more could be done
Manavendra Mishra
Young Lawyers' Committee Liaison Officer, IBA Business Crime Committee
Another new facet of team ownership is that owners are buying a stake in more than one club. The fallout is that it has become increasingly plausible that one owner may own two clubs that are competing against each other in the same competition, which isn't allowed under current UEFA rules. This problem has come up in European competitions in the 2023/24 season for Aston Villa FC, Brighton & Hove Albion FC and Toulouse FC. 'From the owner's point of view, it makes commercial sense to have a portfolio of investments and the ability to have a stake in more than one team', says Mullenex. 'This might even bring savings as you centralise certain functions. But there are concerns over the integrity of the competitions and what this might mean for the transfer market. UEFA, as well as other governing bodies worldwide, will have to balance a lot of conflicting interests here.' However, in early July, UEFA gave the green light to those clubs to participate in the same competitions as long as various conditions were in place, including no intra-club player transfers and no joint ventures.
The cynical view is that governing bodies are finding themselves in a position where they simply can't control the actions of club owners any longer. As James Montague puts it, the amounts of money involved 'makes you ungovernable and unregulatable'. But perhaps that's what we want. Perhaps Montague is right that the extreme wealth in sport simply 'reflects back on the society which allowed it and created it'.
Polly Botsford is a legal and current affairs journalist and can be contacted at polly@pollybotsford.com