The IBA's response to the war in Ukraine  
UK barrister Michael Polak wins the 2021 IBA Outstanding Young Lawyer Award
The 2021 International Bar Association (IBA) Annual Outstanding Young Lawyer Award recipient has been named as Michael Polak, Barrister at London's Church Court Chambers and Director of Justice Abroad, for his commitment to defending human rights across the globe through his professional practice and personal endeavours. 
Described by his nominator as 'relentless in the pursuit of justice', Mr Polak has worked on a number of high-profile criminal and human rights cases over the course of his career to date. Most recently, he represented a young British woman in her appeal against a conviction for public mischief after reporting a gang rape in Cyprus. In a statement from January 2020, Mr Polak said that if the convictions against the woman were not overturned, 'this matter will go all the way up to the European Court of Human Rights and European Court of Justice'. In 2020 he also joined the campaign against Chinese communications company Huawei's bid to become part of the UK's 5G network.
On receiving notification of being the 2021 awardee, Mr Polak, commented: 'I am hugely honoured and humbled to receive this award from the IBA and to be recognised with all those past worthy recipients. I could not have achieved this without the help and guidance from Church Court Chambers, Middle Temple, my partner, family, and colleagues, to whom I am eternally grateful.'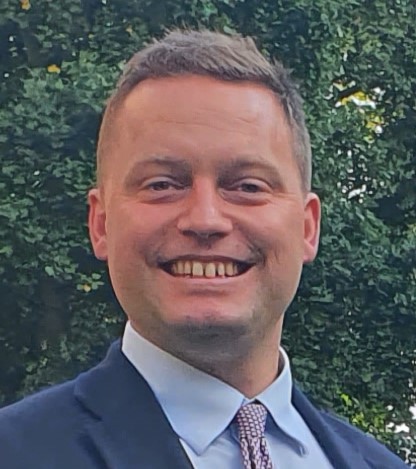 Since September 2016 Mr Polak has been acting, on a pro bono basis, for Bangladeshi Barrister Ahmad Bin Quasem who has been subjected to enforced disappearance. He has drafted UN submissions for the Somali Journalist Syndicate regarding the frequent attacks by state and non-state actors on journalists in the country, and has sent international sanctions submissions highlighting Turkish authorities' human rights abuses of lawyers and political opponents. He also successfully applied for mercy for a British national who was originally sentenced to 12 years' imprisonment in Myanmar in 2017.
IBA President Sternford Moyo stated: 'As the global voice of the legal profession, the IBA recognises the importance of celebrating lawyers who go above and beyond the call of duty. Mr Polak is undoubtedly one such lawyer. In a relatively short period of time, he has demonstrated an extraordinary level of commitment to humanitarian causes and an unrivalled determination to make a positive impact on the legal world. It is my sincere hope that Mr Polak's work serves as inspiration to other young lawyers and encourages them to fight against injustice, wherever they see it.'
In addition to his practice as a barrister, Mr Polak has been involved in national and international initiatives to help those in need. He established Lawyers for Uyghur Rights (LFUR), an organisation which aims to combat the oppression of the Uyghur community by the Chinese state. In June 2021, acting in his role as Chair of the LFUR, Mr Polak co-organised a prayer event at the G7 meeting in Cornwall during which he spoke alongside leaders of repressed ethnic groups about the G7's role in upholding international religious freedoms. He also set up Justice Abroad to assist UK citizens facing the criminal justice system overseas, and is currently helping clients from jurisdictions including China, Greece, India, Mexico, Morocco and Myanmar.
During the Covid-19 pandemic, Mr Polak established a charitable endeavour called Fuel Our Frontline to deliver groceries to nurses, doctors, hospital cleaners, porters and ambulance drivers at a time when there were shortages and staff in those professions were experiencing high levels of stress and pressure. Through fundraising and awareness, the project delivered over 14 tonnes of basic grocery items to frontline medical staff. Since the introduction of the Covid-19 vaccinations, Mr Polak has also volunteered his time to vaccinate members of the public on a weekly basis.
In a joint statement, the Co-Chairs of the IBA Young Lawyers Committee Marie Brasseur and Marco Monaco Sorge said: 'Alongside his humanitarian work, Mr Polak is committed to helping other young lawyers develop their practice. As President of the Middle Temple Young Barristers' Association, he has arranged high-level events for young barristers, including an event where "father of democracy" Martin Lee QC spoke on the rule of law in Hong Kong. He also organised a mentoring series with the Renaissance Foundation, which pairs young barristers with youths from disadvantaged backgrounds. ​​​​​​​We wholeheartedly applaud his achievements and look forward to future successes.'
The Award was presented by the IBA Young Lawyers' Committee (YLC) on Thursday 28 October during the virtual Section on Public and Professional Interest Awards ceremony. Each year the YLC recognises a lawyer aged 35 or under who has demonstrated a remarkable commitment to developing their professional excellence and advancing legal ethics through service to their community. The Award was established in recognition of William Reece Smith Jr – a past IBA President who distinguished himself as one of the most respected legal experts over the course of a career spanning more than 50 years. LexisNexis sponsored the Award following Mr Reece Smith's passing in 2013. 
ENDS
Notes to the Editor
Information about the IBA Outstanding Young Lawyer Award is available at:
www.ibanet.org/Annual-IBA-Outstanding-Young-Lawyer-Award
Click here to watch the Outstanding Young Lawyer of the Year Award 10th Anniversary film, featuring interviews with previous years' winners.​​​​​​​

The International Bar Association (IBA), the global voice of the legal profession, is the foremost organisation for international legal practitioners, bar associations and law societies. Established in 1947, shortly after the creation of the United Nations, it was born out of the conviction that an organisation made up of the world's bar associations could contribute to global stability and peace through the administration of justice.

The IBA acts as a connector, enabler, and influencer, for the administration of justice, fair practice, and accountability worldwide. The IBA has collaborated on a broad range of ground-breaking, international projects with the United Nations, the European Parliament, the Council of Europe, The Commonwealth, the Organisation for Economic Co-operation and Development (OECD), the World Trade Organization, the International Monetary Fund and the World Bank, among others.

Find the IBA (@IBAnews) on social media here:
For further information, please contact:
Romana St. Matthew - Daniel
Press Office
International Bar Association
5 Chancery Lane
London WC2A 1LG
United Kingdom
Mobile: +44 (0)7940 731 915
Direct Line: +44 (0)20 7842 0094
Main Office: +44 (0)20 7842 0090
Fax: +44 (0)20 7842 0091
Email: romana.daniel@int-bar.org
Email: IBApressoffice@int-bar.org
Website: www.ibanet.org
Website page link for this news release:
Short link: ​​​​​​​tinyurl.com/3pb8vwwh
​​​​