IBA 2020 – Virtually Together networking
Can I network at the IBA 2020 - Virtually Together Conference?
An important part of our in-person Annual Conferences are the networking and business development opportunities that they provide for both individuals and firms. They are a chance to make new contacts from across the globe, as well as to maintain existing relationships and catch up with old friends.
In recognition of this, the IBA 2020 – Virtually Together Conference will include over 100 networking sessions taking place over four weeks, in addition to over 250 working sessions.
We will provide you with a video networking experience that is as close to networking in-person as possible, but from the comfort of your own chair, and will still enable you to make invaluable contacts, and develop new business as you would during the IBA Annual Conference.
Types of networking sessions
The IBA will be providing a virtual Networking Hub at the end of each session for attendees to join and video chat with other participants.
The Session Networking Hub is a virtual immersive space comprising of interactive 'rooms' and 'tables' within those rooms. It uses video, audio and chat to allow people within the space to interact naturally in real-time, from anywhere in the world, without downloading any new software to your computer.
Delegates can join and move around the tables to interact with multiple people in one networking session.
The committee networking sessions are an excellent opportunity to get to know and network with the committee officers and members, hear about the committee's projects and activities and find out how to get involved.
The committee networking sessions will be hosted on the IBA social networking platform with real-time video networking with committee members.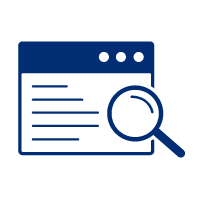 Over 100 networking sessions in four weeks
Make invaluable new contacts from across the globe
Maintain existing relationships and catch up with IBA friends
Develop new business