Thailand: Pressure mounts for enforced disappearance laws
ABBY SEIFF
When 26-year-old Fadel Sohman vanished from Thailand's Pattani province on January 24, 2016, his family had a pretty good idea of who took him. 'I suspect the military forcibly disappeared Fadel,' his mother, Pattiyo Sohman, said in an interview earlier this year. 'I'm not sure, between the military or police, but both had an investment.'
Disappearances are not uncommon in Thailand's southernmost provinces. Since 2004, the predominantly Malay Muslim region has been locked in an insurgency with separatists battling the Thai government for independence. More than 6,500 people have been killed and nearly 12,000 wounded.
To combat the insurgents, some 60,000 security forces—police, military and paramilitary—are posted in the Deep South. The area has been under Martial Law for 12 years, while an Emergency Decree of 2005 and Internal Security Act of 2008 allow the authorities to work with unfettered force. Arrests, torture and forced confession are common, and suspects can be legally held in custody for up to 37 days without charges.
''

There's nothing more egregious than a state conducting itself in this way… refusing to acknowledge the existence of a person

Mark Ellis, IBA Executive Director
The heavy-handed tactics, however, have failed to make their mark. In spite of pressure and sporadic peace talks, there's little sign that the insurgency is fading. The drag net arrests, meanwhile, have had little success. Government figures show that less than 3 percent of those arrested are convicted (by comparison, the conviction rate in the UK is about 57 percent).
'The plus side to that is whereas in other parts of Thailand we've seen this incredible politicization of courts and how unprofessional they are, I think in the Thai South, I'm astounded at how professional they are,' said Zachary Abuza, a professor at the National War College in Washington D.C. who researches the Deep South. 'The downside to this is that the military gets so frustrated with the police inability to secure convictions that they engage in a lot of extrajudicial killings and that's really troubling to me.'
The reason Fadel's mother suspects government involvement is simple: They've come for the family before. Though never charged, Fadel spent time in jail, as did his sister. His brother remains in hiding, avoiding an arrest warrant.
'We tried to complain to the military already. We complained at the police station and also with the Muslim Attorney Center. We tried everything and nothing has worked, so now I just pray,' Sohman said.
Along with the family, numerous rights groups have pushed for the police to investigate the possibility of an enforced disappearance.
Kingsley Abbott, a legal adviser at the International Commission of Jurists in Bangkok, said the government has an obligation to consider the possibility.
'There are three reasons to believe it could be [an enforced disappearance]. First, there is a history of enforced disappearances in Thailand, particularly in the Deep South. This case has the hallmarks of an enforced disappearance and a similar Modus Operandi. And the guy was in contact with the military beforehand.'
In March, three months after Fadel vanished, local rights group the Cross Cultural Foundation sent an open letter urging prompt investigation. 'The abduction of Mr. Fadel in broad daylight in a public space has caused much fear among the local people who feel gravely concerned about their safety.'
Though unusual, Fadel's disappearance is hardly an isolated case. According to the United Nations Working Group on Enforced or Involuntary Disappearances, there have been at least 82 enforced disappearances in Thailand since 1980. Thailand has signed the UN Convention Against Enforced Disappearance, but has yet to ratify it and domestic legislation has been languishing in draft stage for years.
In May, Thai representatives went to Geneva to defend the country's human rights record at the UN Human Rights Council. Held every five years, the Universal Periodic Review gives member states an opportunity to criticize a country's rights record and offer recommendations. Enacting a law on enforced disappearance topped the list of concerns.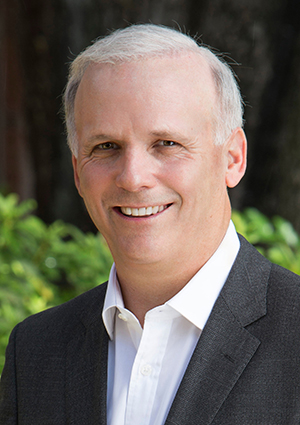 Mark Ellis
Mark Ellis, executive director of the International Bar Association, said legislation on enforced disappearance was crucial to preventing abuses by the state. 'There's nothing more egregious than a state conducting itself in this way… What the state is doing as a follow up is refusing to acknowledge the existence of a person, where a person might be. The state has all the power and it's very difficult to counteract that when a state is acting in this capricious way, and has all the resources behind it,' he said.
'That's why it's important to shed light on it. Individuals who disappear become voiceless.'
For Fadel's mother, meanwhile, the lack of police investigation has taken its toll. 'I can't talk more about this, I can only say I miss my son and I need him back. I need to know now whether my son is alive or dead. I can't even have a funeral because I don't know.'
---
Note: On 24 May, Thailand's cabinet approved a draft law criminalizing enforced disappearances as well as torture. When the law is passed by the National Legislative Assembly, it will see sentences upwards of 20 years for those who commit either crime. The law also has a 20 year statue of limitations, meaning some of the country's most intractable enforced disappearance cases could possibly go forward. Rights groups and the UN welcomed the law, and urged the government to quickly push it forward.