Legal and business news from the IBA - April/May 2017
American presidency: Bush and Obama ethics gurus reprimand Trump White House and DOJ over 'Russiagate'
Michael Goldhaber, IBA US correspondent, New York
As pressure mounts on US Attorney General Jeff Sessions to appoint an independent prosecutor to probe the ties between the Russian Federation and the Trump campaign, the question of the moment is whether the Department of Justice (DOJ) can be trusted.
Ethics advisers to both George W Bush and Barack Obama agreed in interviews with Global Insight that the Trump White House and DOJ are off to a bumpy ethical start. 'This White House better get its act together with respect to ethics issues or there's going to be a lot of trouble,' says Republican former Associate White House Counsel Richard Painter.
'The Trump administration has shown that it's not willing to treat the DOJ as independent,' declared the Democratic former Associate White House Counsel David Sandler.
Painter echoes the conclusion of more than 100 Democratic lawmakers that Attorney General Jeff Sessions should resign after misleading Congress as to his contacts with the Russian Federation during the campaign. 'I do not think his testimony before Congress was candid,' says Painter. 'His level of deception may have fallen short of perjury, which is a criminal offense. But it did not meet the standard of candour of an Attorney General when testifying before Congress, and other Attorneys General who have given misleading testimony before Congress have been required to resign... I think Attorney General Sessions should do the same.'
Both ethics experts are troubled by reports that White House Chief of Staff Reince Priebus asked Federal Bureau of Investigation Director James Comey and his deputy in mid-February to refute accounts of Trump's Russia ties. Sandler and other Obama alumni perceive a pattern of political interference – pointing to two other reported episodes in Trump's first two months. White House Senior Adviser Stephen Miller reportedly called a US Attorney to guide the defence of Trump's travel ban. And White House Counsel Donald McGahn reportedly asked to see a purported surveillance order relating to the Trump campaign.
These reported contacts appear to defy 40 years of executive branch ethics policies, according to a group of Obama White House attorneys who have formed an anti-authoritarian watchdog under the name United to Protect Democracy.
'It is not appropriate for the White House to be contacting lower level people at DOJ to talk about cases and for that not to be done through the White House Counsel's office,' says Sandler.
The Trump administration has shown that it's not willing to treat the DOJ as independent
David Sandler
former Associate White House Counsel
Such actions are likely to violate ethical norms embraced by every White House and Justice Department post-Watergate, according to a United to Protect Democracy analysis that Sandler helped draft. United to Protect Democracy concluded by calling on Trump's administration to reaffirm and follow these norms.
In a recently leaked 27 January memo to White House staff, White House Counsel McGahn did caution that contact with the DOJ about specific cases should generally be restricted to the President, Vice-President, the White House Counsel or his designees in discussion with the Attorney General, Deputy Attorney General, Associate Attorney General or Solicitor General. 'In order to ensure that DOJ exercises its investigatory and prosecutorial functions free from the fact or appearance of improper political influence,' McGahn stresses, 'these rules must be strictly followed.'
Ethics experts, however, remain troubled. First, the reported contacts would violate the Trump White House's own policy, as they were not confined to senior officials on either side. Second, and perhaps more fundamentally, the reported contacts would violate the longstanding DOJ policy – reaffirmed by George W Bush Attorney General Michael Mukasey – that the White House may contact the DOJ about an open case only when it is constitutionally necessary and appropriate for law enforcement.
'The White House chief of staff has absolutely no business contacting the FBI or anyone else in the Justice Department about an ongoing criminal investigation; that is never acceptable in any administration,' says Painter. 'The White House chief of staff contacting the DOJ is an invitation to trouble… It's not itself a crime but if it were combined with other efforts to obstruct justice, such as the destruction of documents or the types of things that happened in the Nixon White House, having the White House chief of staff contacting the FBI about an ongoing investigation would be a very, very bad situation.'
Finally, the McGahn memo differs from the memos on which it's modelled in not barring the White House from meddling in cases or investigations at other law enforcement departments (for instance Homeland Security) or independent agencies (for instance the Securities and Exchange Commission, Federal Election Commission or Federal Communications Commission). And, in contrast to its predecessor policies, McGahn's does not forbid the White House from interfering in other sorts of agency client matters – for instance grant making or contract procurement. Whether the Trump administration has adopted these additional policies in other memos is not known.
The ethical norms embraced by the executive after Watergate aim to stop the President from politicising justice, and to reassure the public that the President or Attorney General will not put himself above the law. At the same time, they guard against political vendettas and crony capitalism. A victim of politicised justice, or a competitor who has lost a contract because of favouritism, might have standing to challenge the result under the constitutional principles of equal treatment or due process.
'If you look at democracy indices that measure authoritarianism,' says Sandler, 'this is one of the things they consider: whether there is prosecutorial independence. And whether or not the administration is able to steer contracts to their friends and away from their enemies. I think these are fundamental issues of democracy.'
---
Dispute resolution post-Brexit: lawyers fear a legal void
Yola Verbruggen
Lawyers fear that the government's hard line on its promise to 'take control' of its own laws will lead to failure in pursuing a comprehensive dispute settlement agreement in Brexit negotiations.
Article 50 of the Lisbon Treaty does not stipulate any rules or regulations regarding dispute settlement after a country leaves the European Union, but lawyers say it is vital that this is prioritised in the talks.
Even before the release of the White Paper in early February, United Kingdom Prime Minister Theresa May made it abundantly clear that Britain under no circumstances will accept a role for the Court of Justice of the European Union (CJEU) in Luxembourg – the highest court of the EU – to resolve any disputes with the EU after Brexit.
The UK loses its standing before the Court after it ceases to be a EU member state and it would have to agree to the jurisdiction of the Court over any agreements with the EU, which currently appears extremely unlikely.
The UK government's White Paper offers various examples of dispute panels or joint committees used in other treaties, but lawyers with extensive experience in the European market fear such a process would be insufficient to settle the complex EU–UK relationship after Brexit.
'This is going to be so much more substantive for regulatory harmonisation than existing FTA's [Free Trade Agreements]. It would just need to be governed by different rules,' says Lourdes Catrain, Vice-Chair of the IBA's International Trade and Customs Law Committee and Director of Hogan Lovells' European International Trade and Investment Group.
Catrain suggests a bespoke dispute settlement process is needed, either through an existing or new body, which would be much more all-encompassing than an agreement like the Comprehensive Economic and Trade Agreement (CETA). 'You are looking to disentangle a relationship of 43 years, which is a completely different starting point from trying to access a market,' she says.
The Prime Minister's statement that 'no deal for Britain is better than a bad deal' was regarded as little more than tough talk by various legal experts who spoke to Global Insight. The worst deal for the UK would be no deal, they say.
'This is a very generic statement that holds true for most things in life. It's hard to guess what she really means. Perhaps she is concerned that too many concessions to the EU – in areas such as free movement of labour or financial contributions – might not be justified by limited access to the common market,' says Hendrik Haag, a partner at Hengeler Mueller in Frankfurt and Chair of the IBA's 2009 Task Force on the Financial Crisis.
Peter Oliver, who has almost 35 years' experience in the Legal Service of the European Commission, envisions a bleak future if no Brexit deal is reached. 'If there is no agreement by Brexit day, there will be a real mess,' the Monckton Chambers barrister and former Legal Advisor to the Commission says. 'Obviously, the ideal outcome is a withdrawal agreement under Article 50 with provisions on dispute resolution. Probably, the EU will insist on that.'
Concerned also that a joint committee for dispute settlement would be inadequate to deal with the relationship between the UK and the 27-member body, Oliver sees potential for disputes between the UK and the EU or one or more member states to be handled by an international court or tribunal, such as the Permanent Court of Arbitration. Dispute settlement procedures for World Trade Organization (WTO) and United Nations Convention on the Law of the Sea (UNCLOS) agreements would be decided according to the mechanisms laid down in these treaties, to which the UK is already party. For disputes involving private parties, the procedure may be more complicated.
In 2014, the CJEU rejected a draft agreement for the accession of the EU to the European Convention on Human Rights because it would sideline the Court. Some cases relating to EU law would have been decided outside the normal mechanisms, thereby circumventing the Court for interpreting and applying EU law.
Debate is still ongoing as to whether the dispute settlement mechanisms in the CETA between Canada and the EU are in line with EU law, because the establishment of arbitral tribunals to hear disputes involving private parties would bypass the Court in Luxembourg.
Belgium is set to request an opinion from the CJEU on the legality of these mechanisms, which are likely to take about 18 months and should be delivered shortly before Brexit is expected to occur, in March 2019, according to Oliver.
Unless the Court gives its blessing to the CETA mechanisms, the EU presumably will insist British companies bring their disputes involving EU law before the courts of the member states or before the CJEU. To ensure reciprocity, it is likely that the EU wants any withdrawal agreement to be introduced into UK law, to ensure that EU nationals and companies can litigate in the UK courts.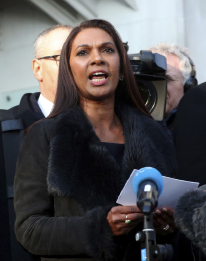 This would most likely be met with strong opposition from hardline Brexiteers. 'No doubt, they would be against this because they would see it as introducing the case law of the CJEU into UK law by the back door,' says Oliver.
It is exactly for fear of a backlash from hardline Brexit supporters that Damian Chalmers, Professor of European Union Law at the London School of Economics, is worried that the UK may not pursue the optimal deal the country needs.
'The UK would actually have a strong interest in powerful dispute settlement, because the likelihood of noncompliance from the rest of the EU is much bigger than noncompliance from the UK. The EU is bigger, it has more jurisdictions, and some of the member states have weaker institutions,' says Chalmers. 'But my suspicion is that, for reasons of sovereignty, they are unlikely to pursue that.'
---
RKP Shankardass, 1930–2017
IBA President 1987–1988
The many warm tributes to Kumar Shankardass from former colleagues around the world leave no doubt as to the high regard in which he was held or his enormous contribution to the IBA.
He is remembered fondly as a lawyer of immense intelligence with a great sense of humour. President from 1987 to 1988, Shankardass was the first IBA President from outside Europe and North America.
Born in June 1930 in Nairobi, Kenya and educated at Trinity College, Cambridge, Shankardass became a leader of the legal profession in India, a jurisdiction where he had practised since the 1950s.
In the early 1980s Shankardass served as IBA Assistant Secretary-General. It was during this time that he played an important role in staging the 19th IBA Biennial Conference. Former IBA Executive Director, Madeleine May, states it was 'his initiative and tenacity – his considerable powers as an advocate – that persuaded a hesitant IBA Council to hold the 1982 IBA Conference in New Delhi… Despite political problems, [the conference] was a great success, with its never-to-be-forgotten opening party with elephants, dancing monkeys, a bear, snake charmers, acrobats, dancers and jugglers.'
Shankardass was IBA President at the time of the Association's Biennial Conference in Buenos Aires. Francis Neate, IBA President 2005–2006, recalls that, only six years after the Falklands War, organising the event must have tested Shankardass and the other officers, 'I can only guess at the skill and tact required to carry it off. Certainly, Kumar was just the right person for the task. It was an extremely successful conference,' remembers Neate. 'These conferences were so much smaller than today's and helped to generate lasting friendships across continents. It was people like Kumar and [his wife] Ramma who contributed so much to this and the resulting success of both the Section on Business Law and the IBA.'
Kumar showcased the Indian legal profession to the world through the IBA and introduced the IBA to India and India to the IBA
Lalit Bhasin
President, Bar Association of India;
President, Society of Indian Law Firms
Keith Baker, an honorary life member of the IBA, recalls: 'He had a very quiet manner and always put his point across with clarity, firmness and total politeness. This was a person who commanded your respect.'
Alastair Cameron (Lord Abernethy) whose first IBA conference was the 1988 Biennial, recalls: 'He plainly had a first class brain and, at meetings, he was somebody that people listened to. Kindness and courtesy were second nature to him. He also had a good sense of humour and a very ready smile… in every sense a true gentleman.'
Shankardass was a Senior Advocate at the Supreme Court of India. It was there that IBA Senior Legal Adviser Anurag Bana first met him at his lawyer's chamber in 2014 to discuss the Bar Association of India's (BAI) interest in participating in the IBA's cross-bars Programme for Excellence. 'The Apex court of the country is always buzzing', says Bana. 'There is a constant flow of people – lawyers, appellants, onlookers. But as soon as I entered Mr Shankardass's Chamber, I was transported into an oasis of calm.'
In 2016 Shankardass stepped down as President of the BAI. His successor, Lalit Bhasin, an IBA honorary life member, says: 'Kumar showcased the Indian legal profession to the world through the IBA and introduced the IBA to India and India to the IBA. Kumar and I worked as a team for nearly 20 years both in the BAI and the IBA. The biggest ever conference of the IBA (all the three Sections – the Section on Business Law, Section on General Practice and Section on Energy Law) was held in 1997 in New Delhi, and attended by nearly 3,000 IBA members from all over the world. Kumar was the Chair of the Organising Committee. It was one of the most successful events in the history of the IBA in this part of the world.'
Bana last saw Shankardass shortly before he died. 'We met at an evening reception on 3 March in New Delhi, hosted by one of the leading law firms. He was in fine spirits, which he attributed to a semi-retired lifestyle. However, he was still updated with IBA happenings, and was looking forward to being in Belfast for the May 2017 IBA mid-year meetings.'
IBA President Martin Šolc paid this tribute: 'As a past President of the IBA, Mr Shankardass was a highly valued and respected honorary life member and his dedication and service to the organisation will not be forgotten. He donated his time and expertise as he rose in the leadership to become the President and remained actively involved in the IBA Council. Mr Shankardass was a remarkable man and we are better for having known him.'
---
Former Australian Prime Minister confirmed as a Sydney Conference speaker
The IBA is pleased to announce that former Australian Prime Minister John Howard will participate during the Annual Conference's 'A conversation with…' events. In office from March 1996 to November 2007, Howard was the nation's second longest-serving Prime Minister. He was Treasurer in an earlier government and a Member of Parliament for more than three decades. Described as having 'left a deep and lasting impact on modern politics, government and the country', Mr Howard led a government that delivered major economic reform in the areas of taxation, workplace relations, privatisation and welfare. Under his leadership, Australia supported the United States and other nations in the fight against terrorism, and strengthened economic ties with neighbouring Asian nations.
Sydney is Australia's leading global city. Recognised internationally as a future-focused and innovative business centre, Sydney provides headquarters for almost 40 per cent of the top 500 Australian corporations. As one of the world's most multicultural cities, Sydney makes an ideal location for the largest and most prestigious event for international lawyers, providing many business and networking opportunities.
The Annual Conference is the premier conference for legal professionals worldwide to meet, share knowledge, network, build contacts and develop business. It also serves to advance the development of law and its role in business and society and to learn from the experience of others. Last year's Conference in Washington, DC, attracted an attendance of over 6,600 individuals representing over 3,000 law firms, bar associations, businesses and other organisations worldwide.
The Conference is open to both members and non-members of the IBA, with lawyers from over 140 jurisdictions from all parts of the legal profession, including those in private practice, in-house counsel, human rights advocates, judges, bar leaders, regulators and government representatives attending. This unique mix of viewpoints provides a rich environment for discussion, debate and learning, as well as the opportunity to develop lasting business relationships and lifelong friendships.
Sydney 2017 will feature around 200 conference sessions. These vary widely in style, and with the core substantive committee sessions at the heart of the conference programme covering most sectors and practice areas, the conference will provide everyone with the opportunity to focus on their own areas of interest.
Additionally, there are sessions on a wide range of topics such as law firm management and international relationships, ethics, the future of the legal profession, the rule of law and human rights. You can also hear from leading thinkers in law today through a series of showcase sessions highlighting the role that the legal profession plays in society.
'A conversation with...'events are lunchtime sessions open to all Annual Conference delegates. In recent times, guests have included: General Colin L Powell, USA (ret.), US Secretary of State (2001–2005); Robert S Mueller III, Director, Federal Bureau of Investigation (2001–2013); Fatou Bensouda, Prosecutor of the International Criminal Court; and Anders Fogh Rasmussen, Secretary General of the North Atlantic Treaty Organisation (2009–2014). During the sessions audience members are encouraged to ask questions, and put forward their views on topics shaping the world at local and global levels.
Full preliminary programme and registration details can be found on the Sydney 2017 website at www.ibanet.org/Conferences/Sydney2017.
---
'I am the IBA' competition winner announced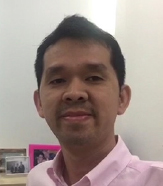 The winner of the IBA's short video competition is Sythan Prou, Chief Legal & Compliance Officer at Manulife (Cambodia) Plc, who receives an iPad Air 2. Prou was chosen at random from 136 submissions from a broad range of nationalities – demonstrating the diversity and spread of IBA membership.
IBA Marketing launched the competition, asking members to create a short video of themselves saying the phrase 'I am the IBA.'
---
IBA Awards 2017 – calls for nominations
Pro Bono Award
The IBA Pro Bono Committee is inviting nominations for its prestigious Pro Bono Award for lawyers leading the profession in building a pro bono culture. Pro bono work is a cornerstone of the legal profession and the IBA Pro Bono Committee wants to help build a culture of pro bono work carried out by lawyers, law firms and organisations of lawyers as a vehicle for access to justice where that right is not fully supported by legal aid. All applications must be received by Midnight (GMT) on Wednesday 17 May 2017.
For full details, see
tinyurl.com/IBAProBonoAward2017.
Outstanding Young Lawyer of the Year Award
The IBA Young Lawyers' Committee is seeking nominations for the Outstanding Young Lawyer Award, to be presented at the Annual Conference in Sydney. The award recognises a young lawyer who has shown not only excellence in their work and achievements in their career, but also a commitment to professional and ethical standards. The deadline for applications is Midnight (GMT) on Friday 9 June 2017.
For full details, see tinyurl.com/IBAYoungLawyersAward2017.
---
IBA selects inaugural Journalism Fellow
The IBA is delighted to announce that its inaugural Journalism Fellowship 2017 has been awarded to Carl Gardner, a writer, lecturer in law and former practising lawyer. Carl brings with him a wealth of experience as an international legal commentator. He has been extensively published and writes the HeadOfLegal.com blog, one of the best known of its kind in the United Kingdom. He has also co-produced the legal podcast Without Prejudice.
His background as a lawyer gives him considerable insight into a wide range of subjects, having worked for the UK Attorney General's office and the Cabinet Office European Legal Advisers.
The purpose of the IBA Journalism Fellowship 2017 is to bring insight on key existing or emerging issues to the IBA, the global legal profession and the general international community.
As the IBA Journalism Fellow Gardner will be awarded a $10,000 allowance. For this, he will produce three thought-provoking articles covering three distinct subjects, written in comment and analysis style. These will be geared towards engaging a general reading audience and generating debate and reflection.
He will also provide a three- to five-minute video clip or audio podcast discussing the themes covered in each article, which will accompany the written text on the IBA's website, and where appropriate be included in the IBA app.
---
IN MEMORIAM
John F Buckley
It was with great sadness that the IBA learned of the death of one of its long-standing members, John F Buckley. An honorary life member of the Council and the Association, Buckley served as Public and Professional Interest Division (PPID) Chair from 1993–1994.
In tributes to Buckley, Richard Grogan of Richard Grogan & Associates commented: 'John F Buckley a giant amongst Solicitors. He would take a call from any Solicitor, no matter how junior, and give his expert help freely.'
Buckley made wide-ranging contributions to the life of the Association. This included being Councillor Emeritus of the Legal Practice Division (LPD) and the PPID, of which he was a Past Chair, and working on the IBA Constitution Committee as Co-opted Member and – most recently – as Advisor.
Former LPD Chair Michael Greene paid tribute: 'John will be sadly missed by his friends and colleagues here in Ireland and within the IBA. He was very devoted to the development and success of our Association and we will all remember his contributions to the committees on which he served and to the Section that he chaired. He was a long-standing devoted honorary life member of Council and the Association and even though he was unable to come to the last few meetings of the IBA Council, he was intensely interested and passionate about the IBA and our work, right up to the last few weeks. He commanded great and well-deserved respect among fellow Councillors and others across the Association and his passing is a sad time for us all.'
Buckley was born in Dublin and attended the University of Dublin, graduating in 1955 with first class honours.
During his career, which spanned six decades, he was dedicated to legal education and law reform. He was keen for the profession to deliver better for society, promoting best practice, improving professional training and recommending legislative reform.
In 1997 Buckley was appointed as a Circuit Court Judge. As one of three solicitors appointed as judges that year under new legislation pressed for by the Law Society of Ireland, his appointment was a milestone for solicitors in Irish law.