New order or deepening divisions?

United States President Donald Trump described his tour of the Middle East as 'a monumental, epic trip'. After his departure, an already unstable region reeling from public revolt, repression, wars and ethnic tensions appears to have been plunged further into chaos and uncertainty.
During a two-day trip to Saudi Arabia, President Donald Trump made good on two of his campaign promises. First, to bring wealth back to America. Second, to assign more of a military role and the resulting expense to United States allies in the region.
For the visit, Saudi Arabia invited 54 leaders from Muslim countries to meet President Trump for what Riyadh dubbed an unprecedented 'US-Islamic summit'. Iran, a country of 80 million Muslims who follow Shiite line of thought, was not invited. The move was designed to cement Riyadh's self-styled role as leader of the Islamic countries and convey that Iran, Saudi Arabia's arch-rival in the region, was not part of the Trump administration's calculation – in stark contrast with the Obama administration.
President Trump, portrayed constantly in the Saudi media as a smart businessman, was offered what he came for – a lucrative arms deal and other major business agreements. He was visibly elated.
After his return, in a rally speech at Cedar Rapids, Iowa, he hailed the visit on 21 June as 'a monumental, epic trip'. And he described it as 'one of the great two days of my life, I am sure a lot of you watched it on television'.
Well-versed in using its wealth to settle most issues, Riyadh played President Trump's visit by the book, offering warm festive pageantry, a stellar display of wealth and ending with a $110bn arms deal. The London-based Saudi-owned
Al-Hayat newspaper reported that the total contracts the meeting generated are expected to rise to $350bn over ten years, something President Trump later corroborated.
Hundreds of billions of dollars were spent and given to American companies who are going to make American products and send those products over to the wealthy countries of the Middle East
US President Donald Trump
The proposed arms deal alone would benefit US defense companies such as Boeing, Lockheed Martin, General Dynamics, Raytheon and Northrop Grumman. The sales to the world's largest oil exporter include the Terminal High Altitude Air Defense system (THAAD), recently deployed in South Korea; Patriot missiles; 150 Black Hawk helicopters; four frigates (called multi-mission surface combatant vessels); and billion-dollar sales of more munitions the Saudis say they will put to use in their two-year-old war in Yemen.
In his Cedar Rapids speech, the US President didn't mince his words about his new influence in the region. 'I think we had a huge impact. We will see. I think we had a tremendous impact,' he said about the visit.
'But not only that, I said: for me to go, I'm only going (to the Middle East) – we had to negotiate – if you spend billions of dollars, billions, on having things manufactured in our country with our jobs and our workers for your country. And hundreds of billions of dollars were spent and given to American companies who are going to make American products and send those products over to the wealthy countries of the Middle East. I mean, hundreds of billions of dollars. To me, that was very important. They are making airplanes and it's going back. I am very proud of that.'
And on his second promise to delegate more military duties to countries that have traditionally relied on US protection, President Trump announced an 'Arab NATO', a military alliance led by Saudi Arabia and equipped with US weaponry, designed to stand up to Iran and groups that oppose ruling regimes. 'They are fighting with other countries that have been funding terrorism… We cannot let these incredibly rich nations fund radical Islamic terror or terrorism of any kind...
Fifty-four Muslim nations coming together; some immensely powerful, wealthy nations,' he said of the alliance after his return.
Heart of the matter
At the heart of President Trump's new push is Saudi Arabia. Middle East experts say there have been a number of developments in US-Saudi relations since the beginning of the Trump administration that helped reaffirm Saudi faith in Washington and the sense that they have full US backing to take the lead in the region.
Gerald Feierstein, a former US diplomat and Director of the Center for Gulf Affairs at the Middle East Institute in Washington, tells Global Insight that such recent developments include a successful visit to the US capital by the then Deputy Crown Prince Mohammed bin Salman in April and his establishment of a strong personal relationship with President Trump's inner circle, including Jared Kushner, President Trump's influential son-in-law, and Steve Bannon, his main strategist and advisor. Along with Deputy Assistant to President Trump Sebastian Gorka, Bannon is widely believed to be the main force behind the current reorientation in US policy to expand the definition of terrorism to include any dissenting voices, particularly in Muslim countries, to the US or to its regional clients in ruling regimes.
Feierstein adds that shared perspective on regional challenges, primarily Iran, Yemen, the Israeli-Palestinian conflict and Islamist groups as well as trade relations, combined to complete the White House's new embrace of Riyadh. 'All of these factors would have contributed to Saudi confidence in US support and backing,' he says.
Just before he left, the US President posed for a picture with Egypt's Abdel Fattah al-Sisi and King Salman bin Abdulaziz of Saudi Arabia in a darkened room, hands stretched over a dimly-lit orb. Pressing the orb opened an anti-extremism centre run by Saudi Arabia and the United Arab Emirates (UAE) that many say is actually meant to thwart rivals for the ruling elite in the region. The message was that, with US military hardware and backing, Arab regimes can now take on perceived threats in the region with little US questioning.
Trump cards
Soon after President Trump's visit, Egypt, now a vassal state for Riyadh and the UAE, run by a US-backed and funded military, enacted a new law regulating non-governmental organisations (NGOs). Human Rights Watch says 'the law ushers in unprecedented levels of repression and will criminalise the work of many NGOs, making it impossible for them to function independently'.
A few days later, the Sisi government blocked access to 21 news websites for allegedly supporting 'terrorism', the buzzword from President Trump's visit. The sites banned include Al-Jazeera and opposition sites like Al-Sharq. Independent news outlets like Mada Masr and Huffington Post Arabic were also targeted. The move brings the number of banned news sites in the North African country to 101. The UAE, Bahrain and Saudi Arabia took similar measures against Al-Jazeera and other news sites they deem 'provokers', such as the London-based Middle East Eye, edited by former Foreign Editor of The Guardian, David Hearst. Washington remained silent.
President Trump's prodding of Arab leaders to do more of their own fighting was met with appeals for the US to offer additional help. Sisi, for example, used an attack on Christian Copts in Southern Egypt to appeal to the US President live on television to join forces to punish countries that support terrorism. Egyptian government officials have been pushing for international punishment of both Qatar and Turkey for hosting exiled members of the Muslim Brotherhood, Sisi's main political rival group, now labelled a terrorist group in the country.
The siege of Doha
Saudi Arabia also immediately led a coalition of three other Arab countries – the UAE, Egypt and Bahrain – to impose an unprecedented blockade on Qatar, a member of the Gulf Cooperation Council (GCC).
The four countries exploited a news report (that the Emir of Qatar, Sheikh Tamim bin Hamad, had offered conciliatory statements to Iran) to unleash a media blitz, mostly funded by the UAE and Saudi, to label Qatar as a terrorist sympathiser and funder. A popular hashtag on social media that day promoted by anti-Qatar accounts was '#Qatar betrayed the Arabs'.
The surprise embargo that ensued would have been unthinkable just weeks earlier within the the GCC, formed originally to protect member states from foreign threats. King Salman bin Abdulaziz of Saudi Arabia had just visited Doha, where he waved his cane in the air and joined a Qatari folklore band performing a traditional Ardha dance, a sign of close friendship.
But, that was before the trade deals with President Trump. The US President had already given the Saudis the impression that they had secured US approval – or silence – regarding their military adventures, diplomatic initiatives or even human rights violations. Perry Cammack is a Fellow with the Middle East Program at the Carnegie Endowment for International Peace. 'The large arms deal is certainly a reflection of this. Certainly, the fact that the Trump administration has signalled that Saudi Arabia will be a privileged partner has changed the calculus in Riyadh and created an apparent opportunity for Saudi Arabia to press Doha more aggressively,' he tells Global Insight.
The timing of the breaking of diplomatic relations with Qatar speaks at lengths of the way Saudi Arabia, Egypt and other powers in the region might be interpreting President Trump's signals
Federica D'Alessandra
Co-Chair, IBA War Crimes Committee;
Harvard Fellow and Visiting Scholar, Harvard Law School
In a series of his now notorious tweets, the US President sided firmly with the Saudi-led coalition, even though Qatar hosts the largest US airbase in the region. A few days later, according to an audio recording leaked to the news site The Intercept, President Trump reiterated his endorsement of the siege. 'We're having a dispute with Qatar — we're supposed to say Qatar,' President Trump said as he appeared to mock how Qataris prefer the pronunciation of their country's name. 'It's Qatar, they prefer.
I prefer that they don't fund terrorism.'
Observers say the timing of the siege also attracts scrutiny of the role played by the White House in recent Middle East developments. 'I would not go as far as to causally link this episode exclusively to the arms deal, but I do think the timing of the breaking of diplomatic relations with Qatar speaks at lengths of the way Saudi Arabia, Egypt and other powers in the region might be interpreting President Trump's signals,' says Federica D'Alessandra, Co-Chair of the IBA War Crimes Committee and a Harvard Fellow and Visiting Scholar with Harvard Law School.
The blockade has been so fierce it prompted Gary Sick, a Columbia University Professor and one of the authors of the US sanctions on Iran, to express his shock at the severity of the embargo, which includes medicine and food. 'As a member of the US policy team that first applied sanctions against Iran when our diplomats were being held hostage in Tehran, we drew the line at food and medicine. That has remained true in the succeeding 37 years. The Saudi-UAE boycott, however, closed off food and medicine shipments to Qatar wherever possible, in the middle of Ramadan,' he wrote on Lobelog. 'I don't know if this technically constitutes a breach of international humanitarian law, but it is certainly drastic by modern standards of political conflict.'
Normal life of the residents has not been much affected; however, it seems the impact of the crisis on the business community might be worse
Ghada Darwish
Officer, IBA Arab Regional Forum;
Managing Partner, Ghada M Darwish Law Firm
Of the GCC, only Kuwait and Oman still have contact. Qatar, a small but rich nation with the world's highest per capita income, says the siege violates international law and has no justification. The real reason, they say, is that Doha sided with the democratic ambitions of the people during the Arab Spring.
But, the Qataris brandish their hosting of the US Al-Udaid military base, where some 10,000 troops are stationed. Al-Udaid is the main hub for US military operations in the region, including in Afghanistan.
'Qatar is a crucial US ally in the region, the host of one of the biggest US military bases around the world, and one that is essential to the fight against ISIS in the region,' says D'Alessandra. 'That Saudi Arabia, itself an alleged major sponsor of international terrorism, felt licensed to abruptly cut ties with such an important US ally, whose allegiance to the US is precisely what has kept the Saudi Kingdom from trying this sooner, is not a good signal at all.'
Life and business
Despite official denials, the siege is rippling around the region. The mood in the sparring countries, particularly among the public, is turning sour, quickly fuelled largely by well-funded state media. The divisions appear to be trickling down, albeit slowly. 'Qatar has crossed lines and obviously meddled into GCC states' internal affairs, which has caused this boycott,' explains Diana Hamade Al Ghurair, IBA Arab Regional Forum Membership Officer and an attorney at law with the UAE-based International Advocate Legal Services. 'In my opinion, it is not a siege as the Qataris refer to it, as they do not act as if under siege. We, UAE nationals and residents, watched a video released by the UAE authorities where Qatari intelligence services created social media accounts with false UAE national names slandering our rulers. This was quite offensive and hurtful.'
Qatar, a rich nation cushioned by massive natural gas reserves, is working hard to minimise the impact of the siege on its own people.
An Arab expat in Doha said in a phone interview that the government has so far managed to limit the spillover from the siege on the public. 'So far, the change is that we moved from eating Saudi watermelon to Iranian watermelon,' he says.
People living in Qatar are rallying around the Emir and say that the embargo is all about bringing them into the Saudi sphere of influence. 'I was charmed by how most Qataris decided to skip their overseas vacations this past Eid, in solidarity with [Ruler of Qatar Emir] Tamim, who said he would not leave the country while it's under siege,' the expat, who wished to remain unidentified, tells Global Insight. 'Many expats feel that a lot of underlying tension between locals versus expats is withering away, as if "we're all in this together".'
Upping the ante
The anti-Qatar coalition, however, say they can up the ante. If Qatar doesn't comply with their demands, which include shutting down Al-Jazeera and kicking out Arab opposition members, they will press international business partners to withdraw from Qatar if they want to maintain their presence in Saudi Arabia and the UAE. Some Egyptians say they are trying to find a way they can legally ban Qatar from using the Suez Canal for its liquefied natural gas shipments to Europe.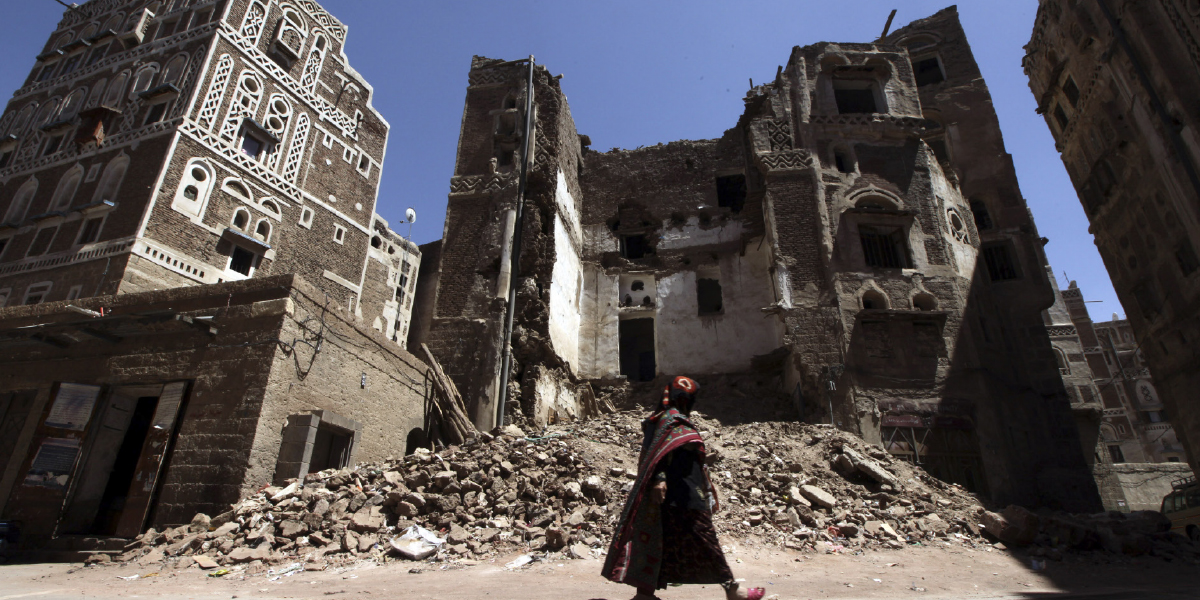 While such major drastic measures haven't taken place yet, feelings of uncertainty are in the air. The legal profession is not excluded. Doha-based Ghada Mohammed Darwish, an Officer with the IBA Arab Regional Forum, tells Global Insight that there may be an impact on businesses in Qatar. 'Normal life of the residents has not been much affected; however, it seems the impact of the crisis on the business community might be worse as they are the most affected people due to the blockade,' says Darwish, who is also Managing Partner at Ghada M Darwish Law Firm. 'As a law firm, many issues are coming to us and we are serving them on a pro bono basis. We are trying our best to assist the needy citizens and extend our solidarity to the government by all possible means.'
The effect could extend to overarching legal issues facing the region. Countries of the GCC were gearing up for implementing a region-wide VAT tax in 2018 to help cover their budget deficits caused by slumping energy prices. That too is uncertain now. 'We were all getting ready for it. What will happen to this crisis I may not know, but I am hoping to see it resolved,' says Hamade.
Unprecedented events
A few days after President Trump left, clearly feeling more emboldened than ever, King Salman removed his 57-year old nephew, Crown Prince Mohammed bin Nayef, from the line to the throne. For years, he's been the country's strongman as head of the powerful security apparatus, the main bulwark against the country's opposition. His removal is the first such move in the history of the royal house of Al Saud family. Instead, he appointed his favorite son, Mohammed, to be his heir. 'Clearly, Mohammed's father, King Salman, has been carefully grooming him for this role, including by helping him to establish relations with key figures in the Trump administration,' says Feierstein.
The situation in the Middle East is as dangerous as it has been in its modern history
Perry Cammack
Fellow, Middle East Program, Carnegie Endowment for International Peace
There has been speculation that the 31-year-old Mohammed bin Salman was vying to replace Mohammed bin Nayef as Crown Prince for a number of years, but it was only made possible under President Trump. The ambitious young prince has been cultivating ties with the US aggressively since his appointment as Deputy Crown Prince during the Obama White House, as well as with the Trump administration.
The Prince's relationship with 36-year-old Jared Kushner has been particularly strong. The New Yorker once described Kushner as 'America's Crown Prince'. Washington insiders point anecdotally to his seating next to Kushner during dinner meetings in Washington and in Riyadh. 'Mohammed has clearly perceived enjoying close and positive relations with Washington as an important element in his campaign to unseat his cousin and would have seen the image of a strong relationship to be valuable, whether or not that translated into actual support,' says Feierstein.
When news of his elevation broke, the White House said President Trump called the new Crown Prince to congratulate him on his new royal title.
Cammack agrees that Mohammed bin Salman is building the right relations and winning Washington over. 'In retrospect, Mohammed bin Salman's April visit to Washington was an important part of this process,' he says.
But, despite his success with the Trump administration, Mohammed bin Salaman has so far achieved mixed results at home and in the region, particularly with his three signature ventures.
His Saudi Vision 2030, which aims at overhauling the economy and bridging the budget deficit caused by low oil prices, has riled some Saudis beginning to feel the pinch from higher prices and fees.
In Yemen, in his role as Defense Minister, he initially promised to conclude the war in just a few weeks, but the war has entered its second year with no real end in sight and the drain on the Saudi military continues unstopped. 'Quagmire' is one word being used in analysis of the situation. The pro-Iran Houthi troops in Yemen do not seem defeated and Iranian influence has visibly increased rather than ebbed. Yemen is turning into a public relations disaster for Riyadh as the war's death toll mounts.
Qatar, bin Salman's latest adventure, has so far resisted the terms under the siege. Instead, the GCC, which technically could have come to Saudi's defence if needed, faces a major and unprecedented split. Mohammed bin Salman may be inheriting less power than his father.
'Mohammed bin Salman has cultivated a reputation for being a decisive leader. But with this ambition also comes considerable risk. The conflict in Yemen has become a humanitarian catastrophe and political fiasco,' Cammack says. 'The success of Saudi Vision 2030, Mohammed's plan for economic modernisation, remains uncertain. It is true that Riyadh's position is stronger vis-à-vis Qatar. But, in undertaking three ambitious endeavours simultaneously, Saudi Arabia appears at risk of becoming overstretched and politically exposed during a period of considerable regional turmoil.'
And despite the obvious support after President Trump's visit, the Saudi prince still faces challenges at home as he needs to cement his hold on power, especially with reports of some doubts among some members of the House of Saud. TheNew York Times reported early in July that Mohammed bin Nayef, the deposed Crown Prince, was under house arrest – an indication of some opposition to his demotion and to the rise of Prince Mohammed bin Salman.
The 10,000-strong Saudi National Guard, which helps the King maintain grip on power, is run by Prince Mutaib bin Abdullah, another cousin, on whose continuing loyalty the future king will have to depend.
Divisions and more divisions
President Trump's visit has brought some unexpected events to the Middle East, but it was seen as a success in some Western circles, for progress in unifying the Arabs and Sunni Muslims in confronting the twin challenges of armed extremism and Iranian expansionism – shared in many Western capitals. Observers, however, see that the Saudi and Emirati steps, particularly the confrontation with Qatar, have undone much of the positive atmosphere. 'The Arabs and Sunnis are once again divided and splitting into
"pro-Saudi" and "pro-Qatari" camps. Many of the Arab states are watching developments nervously. The net result is a setback for regional security and stability and a win for Iran,' says Feierstein.
Cammack sees the results not just
as a setback but as leaving a fidgety region on a 'dangerous' and more complicated path.
'The situation in the Middle East is as dangerous as it has been in its modern history,' he says.
'A majority of the states in the region are impacted by civil war or internal political strife, and
a series of regional cleavages –- ethnic, sectarian, ideological -- threaten further conflict. While the Saudi-UAE spat with Qatar is far from the most dangerous of these rifts, it only makes the geopolitics of the region more complicated.'
---
Emad Mekay is the IBA's Middle East Correspondent. He can be contacted at emekay@stanford.edu