The IBA's response to the war in Ukraine  
Next steps for Russiagate after Comey's sacking and Mueller's appointment
The hiring of Robert Mueller as special counsel is a triumph for the rule of law. Stanley Brand, who served as counsel to Congress after Watergate, says that it confirms an unshakeable 'post-Watergate ethos' placing the President under independent supervision. '[W]e have weathered the most incredible storms in our history of any democracy in the world,' he says, 'and we came out the other side in one piece. And I expect that to happen here.'
Virtually everyone regards Mueller as an inspired choice, because he commands unique bipartisan respect. This is 'a guy who served in both administrations,' says Brand, 'who was held over to be director of the FBI by a Democrat, who served as U.S. Attorney and head of the criminal division. It doesn't get any more professional than that.'
Above: Stanley Brand, former Counsel to Congress, says the Russiagate investigation is honouring the post-Watergate ethos of independence
But there's still plenty of cause for concern over American democracy. Because Congress let the post-Watergate Ethics in Government Act lapse, the power of hiring and firing a special counsel lies with President Trump's Justice Department. And, because the Founders didn't foresee a rigid party system, the duty of acting on that counsel's findings is entrusted to a Congress lacking independence.
Mueller's hiring depended on two lucky accidents. First, in an historic own-goal, Attorney General Jeff Sessions forced his own recusal by lying to Congress about his Russian contacts in response to an unasked question. Second, the President had already chosen Sessions' deputy before Russiagate heated up, and opted for career prosecutor Rod Rosenstein.
'[T]his pretty much shuts Congress down,' Sen. Lindsey Graham said after Mueller was tapped. "Democrats, you got what you wanted. You got a special counsel. Now we'll just move on.'
Richard Painter, who served as the White House ethics counsel to George W. Bush, calls on the House and Senate Judiciary Committees to investigate obstruction of justice in parallel with the special counsel. 'The firing of [FBI Director James] Comey was definitely improper,' says Painter, 'and may very well have been part of a pattern of obstruction of justice.'
From a legal perspective, there is a near consensus that the latest scaled-back version of the travel ban shares the same flaws as the original Muslim ban that created so much uproar around the world. 'The genesis of the travel ban was Mr Trump's oft-expressed intention to bar Muslims from the United States,' said Philip Berkowitz, New York-based Co-Chair of the IBA's Discrimination and Equality Law Committee and Co-Chair of Littler's US international practice.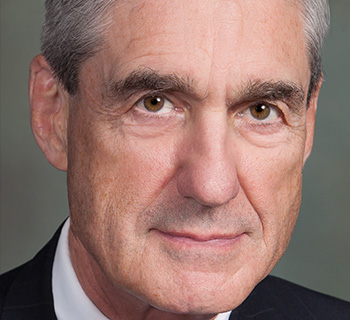 'While the Administration has tried to soften the current version's language in some respects, nevertheless the President's prior statements, and the courts that have considered the travel ban thus far are declining to pretend that these statements were never made, and therefore concluded that it suffers from precisely the same flaws as the initial one.'
Indeed, many of the recent revelations fit a pattern of obstruction, says Painter. Consider President Trump's effort to quash the investigation of his former adviser Michael Flynn (as documented by Comey's contemporaneous memo); and the President's seeming admissions, in both an NBC interview and a Russian diplomatic meeting, that the firing was motivated by Comey's Russian inquiry. Consider, too, the report that some in the White House yearn to have Mueller disqualified because his former firm, WilmerHale, acts for two of the men under investigation. Painter regards this as a bald effort 'to fire the special counsel,' as the DOJ already knew about these matters, and Mueller had no involvement.
Above: Richard Painter, White House ethics counsel under George W. Bush, discusses the cascade of Russiagate developments with IBA US correspondent Michael Goldhaber
'I regard the whole pattern, all of it put together, as strong evidence of obstruction of justice by the President,' says Painter. 'I think there needs to be more investigation of what was said and why but I see strong evidence the President was seeking to use his power to shut down the investigation of Michael Flynn by the FBI.'
''

We need to find out about the Russia thing. We need to find out about abuse of power. These are very important issues and we shouldn't wait around for criminal prosecution

Richard Painter, White House ethics counsel to George W. Bush
Beyond obstruction, abuse of power might for instance encompass unconstitutional executive orders, the use of public office for private gain, or untenable conflicts of interest in the private sector. 'I don't think this necessarily leads to impeachment,' Painter says. 'The committee could vote to tell the President you've got to sell off the interests that create financial conflicts, you've got to stop taking emoluments, you've got to stop interfering with the Russia investigations. Or they could take steps short of impeachment and make a resolution -- and if he doesn't comply then they'd impeach him.'
But Brand shares Senator Graham's view that Congress should get out of the special counsel's way. 'The Iran-Contra jurisprudence puts Congress in a secondary position,' he says. 'Congress shouldn't pile on in a way that's going to compete with the special counsel and create all sorts of legal issues down the road that we've been through already, and we know the answer. Oliver North had his convictions reversed. John Poindexter had his convictions reversed.' The awkward fact is that the infamous North, like his boss on Reagan's National Security Council, had his Iran-Contra convictions vacated because the independent counsel couldn't disentangle their prosecution from testimony immunized by Congress.
Painter says that Congress can't abdicate its role to check the executive. When a scandal may touch on the President himself, and may involve collusion with a hostile foreign power to undermine US democracy, the overriding consideration should not be the certainty of convicting any presidential advisers who might be prosecuted.
'The prosecution of anyone who committed a crime is important,' he says, 'but this is critical to our national security. We need to find out about the Russia thing. We need to find out about abuse of power. These are very important issues and we shouldn't wait around for criminal prosecution.
'This is a bad excuse to shut down congressional investigations. We have congressional oversight of the executive branch. It's their duty. And they can't just run behind the fact that there's a prosecutor.'