Terrorism and the law: Tech companies central to government response to Westminster attack
The chaos caused by what police believe was a lone man's killing of four people near Westminster in London has once again stirred the debate on the boundaries of the law and the remit of government bodies intended to prevent terror attacks.
At the centre of the debate is messenger service WhatsApp, which the attacker is thought to have used minutes before driving a car onto the busy pedestrian lane on Westminster Bridge. Police investigation showed the attacker may have used the Facebook-owned app, but it is uncertain whether he used it to send a message or simply opened the app.
Podcast: Global responses to terrorism
In a statement, WhatsApp said it is 'cooperating with law enforcement as they continue their investigations'. Home Secretary Amber Rudd said the event called for government access to encrypted messages, saying, 'WhatsApp cannot be a "secret place for terrorists to communicate"'.
Industry experts are questioning the benefits that could be gained from such access and caution against a weakening of security.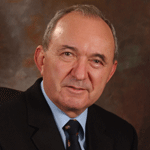 ''

I am not aware of any laws that require to be made stricter. No laws can assure safety from terrorist acts and especially those of "lone wolves" abusing everyday activities such as driving a motor vehicle

Richard Goldstone, Chair, IBA Task Force on International Terrorism
'The Home Secretary's campaign to seek access to encrypted messages – which reflects a long-standing ambition of intelligence and security services in the UK and elsewhere – is profoundly misguided,' says Nicholas Bohm, a member of the Open Rights Group Advisory Council and General Counsel for the Foundation for Information Policy Research.
Such access can only be achieved through the introduction of 'secret backdoors', which harm security and privacy, according to Bohm. 'The harm thus caused will be hugely disproportionate to the possible gains,' he says.
Anthony Walker, Deputy CEO of London-based techUK, emphasises that, under the Investigatory Powers Act, the UK already has far-reaching powers related to interception warrants, equipment interference warrants, and bulk communication data acquisition warrants.
'It's essential to consider the full range of security threats faced by the UK when discussing the use of end-to-end encryption,' says Walker. 'Encryption technologies are a fundamental tool for ensuring the UK remains cyber secure. End-to-end encryption is the best defence we have available to keep the data and services we all rely on safe from misuse.'
Other tech companies have come under increased pressure to stop the spread of extremist propaganda. HSBC, Lloyds and the Royal Bank of Scotland withdrew their ads from Google after these appeared alongside extremist videos. The makers of YouTube videos earn money from the companies whose banners are shown alongside their footage, once their posts receive a certain number of clicks.
Rudd met with leading tech companies to discuss further cooperation, but a statement released after the meeting made no mention of encryption.
'Our companies are committed to making our platforms a hostile space for those who seek to do harm and we have been working on this issue for several years. We share the government's commitment to ensuring terrorists do not have a voice online,' Facebook, Microsoft, Twitter and Google said in a statement released after the meeting on 30 March.
The Westminster attacker, known as Khalid Masood, was shot dead by police after he stabbed PC Keith Palmer at the entrance of the Houses of Parliament shortly after he had driven his car into people walking on Westminster Bridge.
A dozen people have thus far been held over the event as a police investigation continues. Ten of them have been released. The police assume the attacker, who had a violent past, acted alone.
Richard Goldstone, Chair of the IBA Task Force on International Terrorism and former Chief Prosecutor of the United Nations International Criminal Tribunal for the former Yugoslavia, urged for a measured response to the attack.
'I am not aware of any laws that require to be made stricter. No laws can assure safety from terrorist acts and especially those of "lone wolves" abusing everyday activities such as driving a motor vehicle in a crowded pedestrian area. We have to accept that we have to live with that threat as we have learnt to live with the fact of many thousands of accidental deaths that is the reality we live with every day of our lives,' he says.
Despite Khalid Masood being born and raised in Britain, populist leaders saw the recent event as an opportunity to express their support for stricter control on immigration.
'Frankly, if you open your door to uncontrolled immigration from Middle Eastern countries, you are inviting in terrorism,' former UKIP leader Niger Farage told Fox News on the day of the attack as he defended Donald Trump's proposed travel bans – both of which have been blocked by US courts.
Javaid Rehman, a Professor of Law at Brunel Law School and an expert on Islamic law and international terrorism, says he 'would dispute the assertion that by having tighter immigration controls, terrorism would be controlled' because many of the individuals responsible for terrorism in Europe and the United States were born and raised in the countries where the attacks took place.
Rehman was a member of the International Bar Association's International Terrorism Task Force, chaired by Richard Goldstone. Rehman calls for a different approach to counter radicalisation in the UK, saying that the 'increasing radicalisation and disillusionment amongst young British Muslims' show that the government's current programme, Prevent, has not worked.
'The roots to such radicalisation are deep and need to be addressed in a much more pragmatic fashion,' says Rehman, the author of Islamic State Practices, International Terrorism and Islam.
Juan Mendez, former UN Special Rapporteur on Torture who also served on the IBA's Task Force on International Terrorism, warns that an overreaction to the recent attack could lead to more violence: 'I think the law protects us not so much from terror attacks but from excesses and unwarranted encroachments of governments on our civil liberties under the guise of protecting us from attack. The balance has to be carefully drawn. If we act irrationally or we overreach, we attack our own civil liberties, we betray our own principles and we recreate conditions for more violence in the future.'