Migration crisis: UK detention policies lag behind EU neighbours
As immigration continues to be a divisive issue across Europe, the UK's policy of indefinite detention is coming under renewed scrutiny. The UK remains the only European Union country not to impose a time limit on detention and in February around 120 women at the Yarl's Wood Immigration Removal Centre in England went on hunger strike in protest against the policy and lambasted the Centre's 'inhumane conditions'.
The strike caused a stir, particularly as only two years ago a government-commissioned review by the UK's former prisons and probation ombudsman Stephen Shaw found that too many vulnerable people were being put into the UK's immigration detention system, often to the detriment of their mental health. The 2016 review also mooted the idea of a 28-day time limit on detention prior to deportation. This would bring it in line with most other countries in Europe, many of which follow the Returns Directive, which states that immigration detention should not normally exceed six months.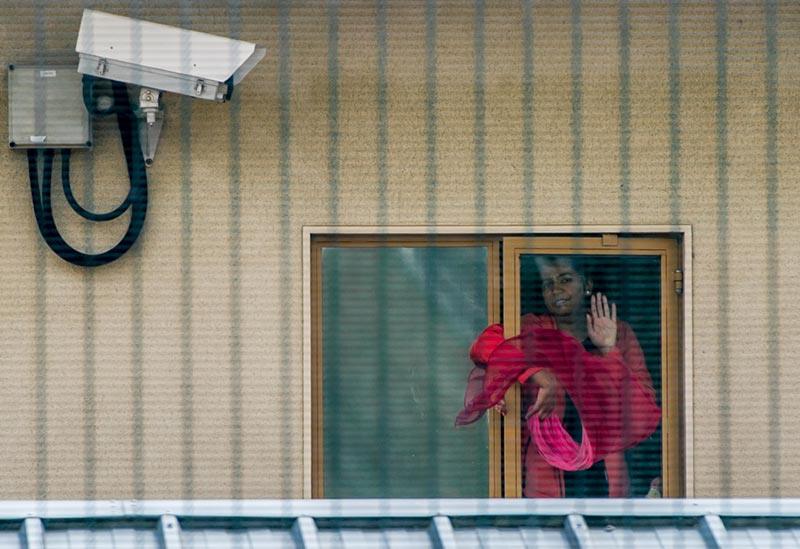 Yarl's Wood Immigration Removal Centre
It seems to me that we can focus more on asking government to explain what useful purpose the detention without time limit policy is actually serving
Neelim Sultan
Head of the family law, 1MCB Chambers and Co-Chair, IBA Human Rights Law Committee
The UK Home Office pledged to address many of the review's concerns, including reducing the number of detainees and the duration of detention. However, Emma Ginn, director of Medical Justice, a UK charity that offers medical assistance to immigration detainees, says little has changed. 'The Shaw report was highly critical and said that there needed to be radical change,' she told Global Insight. 'The Home Office accepted most of those recommendations and came out with the 'adults at risk' policy and that was meant to be a solution, but it's actually made things worse. There have been six cases where judges have found that detainees' continued detention amounts to inhumane or degrading treatment, which should be a real source of shame.'
In 2016 the European Court of Human Rights (ECHR) in Strasbourg ruled that the UK's detention system complied with Article 5 of the European Convention on Human Rights. Two years on from this ruling and the Shaw report, the debate over a maximum time limit has resurfaced as the strike drew attention to this issue once again and #Timeforatimelimit continues to trend on social media.
However, Stephanie Harrison QC, a public law barrister specialising in unlawful detention, immigration, and civil liberties at Garden Court Chambers, says the ECHR ruling gives the government little impetus to change the current system. 'In legal terms, if the European Court of Human Rights is saying that a time limit is not necessary to ensure protection from arbitrary detention it doesn't seem to me legally a route that is going to succeed and therefore politically I don't know what the pressure is on them to do it,' says Harrison.
Instead, Harrison suggests the emphasis should be on ensuring existing policies are applied correctly and lawfully. 'In a way the real focus should be on how they systemically fail to comply with any of the constraints that are placed on the exercise of this discretion. If you look at the time limits elsewhere in Europe they're not exactly short periods of time. So having a time limit wouldn't protect and wouldn't end what is really at the heart of rule of law issues that arise in the context of decisions to detain. If they were properly applying the law as it is, there should be much fewer people detained and for much shorter periods of time.'
Despite pledges to reduce detainee numbers, a December 2017 report published by Amnesty International UK found that from June 2016 to June 2017 the UK placed 27,819 people into immigration detention. Far from being used as a last resort as defined under international law, this shows that detention has become disturbingly commonplace, says Steve Symonds, Refugee and Migrants' Rights Programme Director at Amnesty International UK. 'As our report last year highlighted, the use of detention in the UK has become routine,' he told Global Insight.
The government has invited Shaw to conduct a follow-up to his 2016 review, due to be published later this year. However, the UK is not alone in struggling to balance immigration challenges with upholding immigrants' human rights, notes Symonds: 'While the UK could certainly learn from others, it is difficult to identify any country that is entirely successful in meeting its human rights obligations in its response to immigration. Nonetheless, for all the various failings of immigration policy and practice among the UK's European neighbours, it is striking that time limits on immigration detention exist in these countries and have done for several years.'
Neelim Sultan, head of the family law team at 1MCB Chambers and Co-Chair of the IBA Human Rights Law Committee, says there are still many questions over the efficacy of the current system in the UK. 'It seems to me that we can focus more on asking government to explain what useful purpose the detention without time limit policy is actually serving,' says Sultan, commenting in her personal capacity as a human rights law practitioner. Sultan shares the concerns expressed by many, including the Shadow Attorney General Shami Chakrabarti following a recent visit to Yarl's Wood, about the access and quality of legal advice available to detainees and their ability to participate meaningfully in legal proceedings concerning their children, including in the family courts.
In the year ending June 2017, only 48% of immigration detainees were returned or voluntarily departed the UK. Whilst a 4% increase on the previous year, both Sultan and Ginn agree there's compelling evidence to suggest other measures could prove more effective. 'When you look at the alternative to detention, the reporting that they have in the community at the moment where people report every week or every month to an immigration office has a 95% compliance rate according to the Home Office's own statistics,' says Ginn. 'When we've got something that is as accessible as that you wonder how they ever in the first place justified building these monstrous places that are so unsuccessful.'
Sultan says it's particularly important to examine the effectiveness of all-female immigration detention centres like Yarl's Wood since women are often disproportionately affected by the harmful effects of detention and the fact that many female detainees themselves are survivors of domestic or gender-based violence. 'If you've got an alternative to detention registration system that's working well, then the justification – and the cost to the public purse don't forget – for maintaining centres of this kind and holding detainees in such conditions for periods without time limits, has to be asked over and over again, as it is unacceptable and inconsistent with our rule of law obligations,' she says.