Blockchain: technology making in-roads but yet to transform legal sector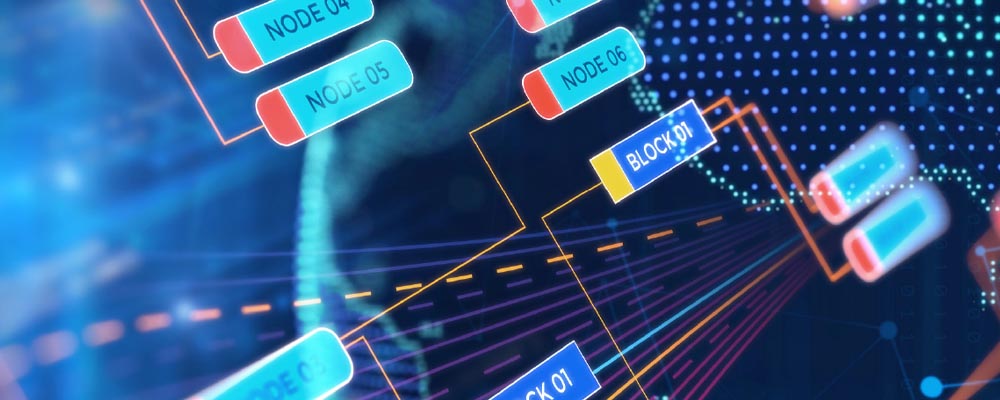 In April, international law firm White & Case announced it was piloting a project using blockchain to streamline document-heavy environmental, sustainability, and governance (ESG) procurement questionnaires, a form of due diligence report for potential investors. The scheme is one of a number in legal services that utilise blockchain technology – the use of a block-by-block distributed ledger to store assets – to save time and money.
One of China's dedicated internet courts, based in Hangzhou and which solely hears internet-related disputes, now permits the use of blockchain technology as a means of providing evidence. The change in policy follows a copyright dispute, which involved an alleged copyright infringement of certain webpages. The injured party was able to log the infringement on a blockchain, which was deemed legally admissible.
The Chinese Supreme Court also confirmed in September 2018 that blockchain can be used to verify electronic evidence submitted to courts.
At the moment we are seeing an increase in understanding and a reduction in hype. Blockchain may not be transformational but it will be ubiquitous
David Fisher
Founder and CEO of Integra Ledger
While blockchain is being utilised in legal services – as in other sectors – its use so far seems discrete, rather than the fundamental shift some experts predicted in the legal sector. 'Though one can see how intellectual property infringement cases [as in the Hangzhou case], for instance, can benefit from a system that allows you to verify a document in place and time, blockchain is emerging but it is not going to fundamentally change the way lawyers deliver their services,' says Joost Linnemann, Vice-Chair of the IBA Technology Law Committee and CEO of Amsterdam firm Kennedy Van Der Laan.
Cryptocurrencies, which are enabled by blockchain, have notably fluctuated in value. This has perhaps hindered the adoption of blockchain itself. Bitcoin, the most familiar digital currency, descended from a value of $19,783 in December 2017 to $3,122 in December 2018. The cryptocurrency sector referred to this change in value as the 'crypto winter'.
David Fisher, founder and CEO of Integra Ledger, a blockchain-based tech company for legal services, is not that surprised. 'We went from a frenzy of misinformation and hype in 2017, then through the trough of disillusionment and the collapse of many initial coin offering (ICO) blockchain projects,' he says. 'But this is a typical tech adoption timeline: the more ridiculous projects get washed out, and what remains is the substance.'
Lee Bacon, insurance partner at Clyde & Co and co-founder of the firm's smart contracts consultancy, Clyde Code, agrees. 'We're at the "get real" stage,' he says.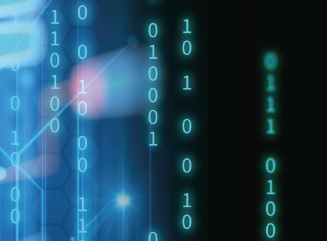 Clyde & Co has launched a 'connected contract' for insurer clients that, in effect, automates the performance of an insurance policy by receiving and crunching data and outputting possible losses and claims. 'I would say we're still working on "blockchain-light" schemes: these are relatively contained pilots dealing with specific issues,' says Bacon.
These projects are built as private blockchains rather than public ones. However, typically it has been products built on the latter that have attracted interest: the cryptocurrency Bitcoin, built on a public blockchain, is the best known example.
Neil Brown is a telecoms and internet lawyer with his own firm, decoded.legal. 'Public ledgers are exciting and different, and could be useful for something like a land registry but most blockchain development appears to be private, and I struggle to see how it is that different from a secure database', he says.
Brown's own firm has adopted a blockchain for its billing and timekeeping procedures but he remains sceptical. 'The fact that someone is using a blockchain for something doesn't mean that blockchain was necessarily the best way of solving whatever the identified problem was,' he says. 'There is, without doubt, some marketing value in saying that a project involves a blockchain.'
The implications of blockchain for lawyers include, as with any new technology, new business. Linnemann says blockchain has created a 'modest level of work' for law firms as clients launch projects in a range of sectors such as shipping or real estate.
Fisher predicts more will follow for legal services, and as early as 2020. 'Blockchain has not had a significant impact – yet,' he says. 'At the moment we are seeing an increase in understanding and a reduction in hype. Blockchain may not be transformational but it will be ubiquitous.'
The legal tech sector is adopting blockchain technology in similar ways to law firms. NetDocuments has integrated blockchain features into its document management systems. ServeManager has piloted a scheme whereby blockchain will create a distinct and verifiable record each time documents are served on someone.
Perhaps, despite the slow start, the 'second generation of the internet' – as blockchain has also been labelled – is still a likely outcome. In 2017, two Harvard Business School professors, Marco Iansiti and Karim R Lakhani, published a paper in the Harvard Business Review in which they argued for a distinction between 'disruptive' technologies and 'foundational' technologies. According to Iansiti and Lakhani, blockchain is a foundational technology, just as the internet itself was also a foundational technology.
The professors ultimately make the case that foundational technology takes longer to embed itself because it changes 'the foundations for our economic and social systems... it will take decades to seep into our economic and social infrastructure.'