American presidency: 'asylum ban' just one facet of an all-out assault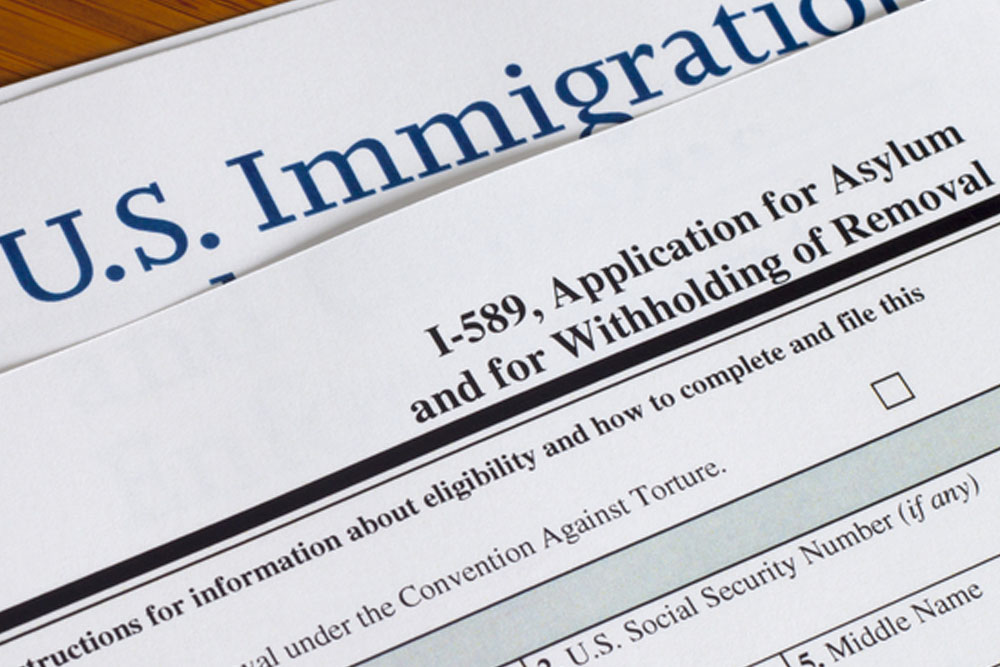 At the end of November – just eleven days after the US imposed an 'asylum ban' on those who cross the border from Mexico between legal ports of entry – a San Francisco federal district judge granted a temporary restraining order, halting the ban nationwide.
Judge Jon Tigar found the ban at odds with the Immigration and Nationality Act provision that those arriving in the US, 'whether or not at a designated port of arrival', may apply for asylum.
The President says that, while migrants are free to apply for asylum, he has the discretion to reject them.
The Departments of Justice and Homeland Security jointly called the judge's ruling 'absurd' and vowed to defend the 'legitimate and well-reasoned exercise of authority to address the crisis at our southern border'.
The attack on our asylum system is part of a large scale attack by the Trump administration
Ghita Schwarz
Senior Staff Attorney, Center for Constitutional Rights
Lawyers for the plaintiffs say the border 'crisis' has been artificially created to justify a sustained assault on the asylum system. 'What we're seeing is an attack on asylum,' argues Judy Rabinovitz, Deputy Director of the American Civil Liberties Union Immigrants' Rights Project. 'And their rallying cry is: "We're going to do what we can to keep people from coming."'
Ghita Schwarz is Senior Staff Attorney at the Center for Constitutional Rights. 'The attack on our asylum system is part of a large scale attack by the Trump administration…Part of it is racial, and part of it is just cruelty,' she says. At its current rate, the US will admit just 20,000 refugees in 2018. The last quota of the Obama administration saw 110,000 admitted.
In June, then-Attorney General Jeff Sessions reversed Obama-era precedents recognising a right to asylum based on private violence, either by gangs or domestic abusers, in a move affecting tens of thousands of refugees from Central America's northern triangle – El Salvador, Guatemala, and Honduras.
'Domestic violence is rampant in these countries,' says Rabinovitz, 'as is gang violence'. The American Civil Liberties Union is challenging this step in Grace v Sessions and awaits the DC district court's ruling on a recently-argued summary judgment motion.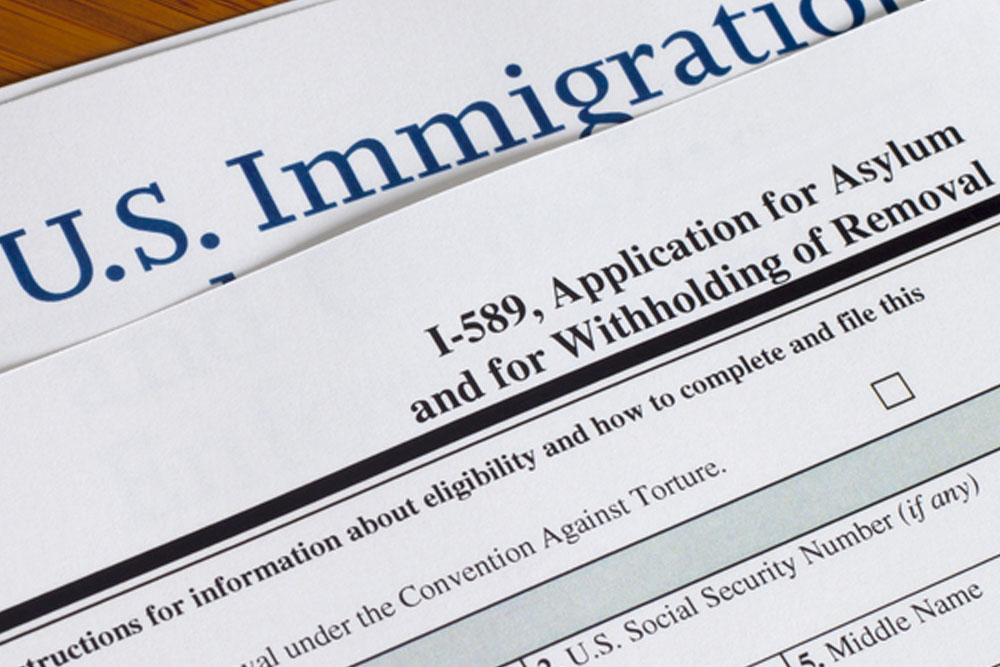 In April, Attorney General Sessions announced a 'zero tolerance' policy for the criminal prosecution of illegal border-crossers – even if they are accompanied by children. In a matter of weeks, this led to the separation of more than two thousand migrant children from their parents and led to widespread international outcry. In June, a San Diego federal judge brought an end to family separation, a stance upheld on appeal to the Ninth Circuit. The Trump administration has since abandoned the family separation policy.
Instead, the government asked to indefinitely detain children and parents together. But, in July, Los Angeles federal district judge Dolly Gee halted this, calling it a cynical attempt to unravel the 20-year-old consent decree that regulates child detention, known as the Flores settlement.
Flores requires minors to be detained in the least restrictive setting, and has been interpreted as capping their detention at 20 days. Undeterred, in September, the Department of Homeland Security proposed a regulation that would permit indefinite family detention by replacing the Flores settlement. Civil liberties groups plan to challenge the new rule after notice and comment.
Meanwhile, the Trump administration has followed a policy, practice and pattern of 'turning back' asylum seekers at legal ports of entry, according to the complaint filed in San Diego federal court this autumn in Al Otro Lado v Nielsen. US Customs and Border Protection has allegedly manufactured severe bottlenecks at legal border crossing-points by artificially restricting their capacity and adopting a waitlist or 'metering' policy.
In what would perhaps make for the culminating step of the President's asylum campaign, the incoming Mexican government is reportedly willing to cooperate with a new US policy (though this has been denied by the Mexican government) forcing asylum seekers to stay in Mexico while their cases crawl forward. Were this to happen, vast new refugee camps would spring up. 'It's hard to imagine how that wouldn't be litigated,' says Schwarz. 'It would be such an extreme radical change in how asylum works that it's just hard to imagine the President could have the authority to do that in the absence of congressional approval.'
The immigration court system, responsible for implementing asylum policy, is under pressure to prioritise speed over fairness. In March, the Attorney General voided asylum seekers' right to a hearing, and unveiled a raft of reforms limiting immigration judges' discretion. As of October, each immigration judge must meet an annual quota of 700 cases regardless of their caseload's complexity. Last year, two-thirds of the judges would have missed their quotas.
'What we've seen under the Trump administration is just a very blatant attack in different ways on the independence of immigration courts,' says Rabinovitz. 'Immigration courts are supposed to be just clearing out the backlog, adjudicating these cases quickly and getting rid of people. That's the message. And so if that means dispensing with due process, dispense with due process.'