IBAHRI calls for urgent release of abducted Belarusian opposition leader Maria Kolesnikova
The International Bar Association's Human Rights Institute (IBAHRI) calls for the immediate release of recently abducted prominent Belarusian protest leader and opposition figure Maria Kolesnikova. Her abduction adds to a string of recent arrests of peaceful protesters and opposition figures, including Liliya Vlasova, a fellow member of the Presidium of the Coordination Council – an independent entity established by civil society to organise a peaceful transfer of power from the incumbent president Alexander Lukashenko to a transitional government.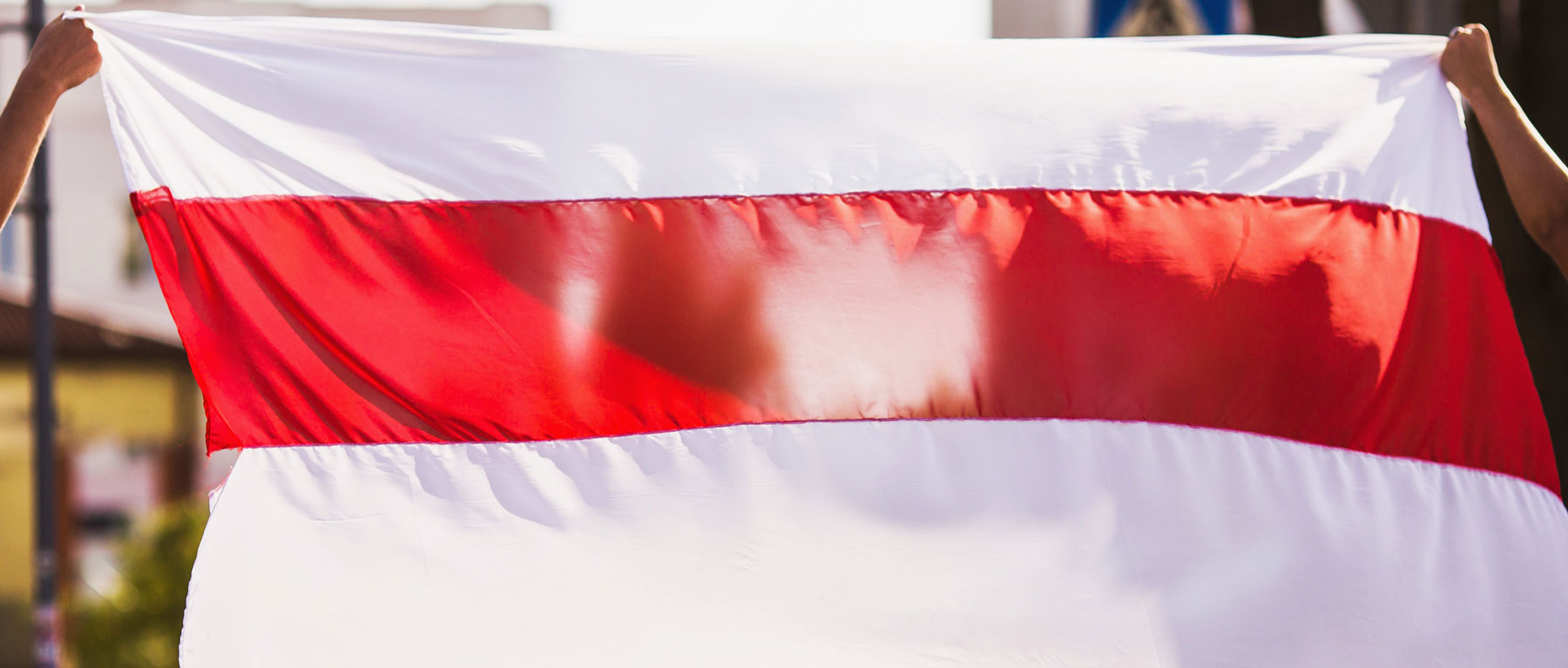 Ms Kolesnikova, currently detained at the pre-trial detention centre in Minsk, is an ally of opposition leader Svetlana Tikhanovskaya and has led protests after Ms Tikhanovskaya fled to Lithuania following the disputed 9 August 2020 presidential election results, subsequent protests and violent crackdown on protesters. According to media reports, there were attempts to forcefully deport Mrs Kolesnikova from Belarus to Ukraine. However, she ripped up her passport, foiling the attempted deportation. Her colleagues Ivan Kravtsov and Anton Rodnenkov who were with her are now in Ukraine.
IBAHRI Co-Chair and former Justice of the High Court of Australia (1996–2006), the Hon Michael Kirby AC CMG, commented: 'The abduction of Maria Kolesnikova, the arbitrary arrests of anyone criticising the 9 August election results or the government and the brutality meted out to protesters are appalling actions. Belarus' president, Alexander Lukashenko, should put a halt to such conduct that is designed to crush the opposition and silence dissent. A legitimate government will recognise that peaceful protest and the freedom to express one's opinion are fundamental human rights.'
Mr Kirby added 'We remind the Belarusian authorities that both the Universal Declaration of Human Rights (UDHR) and the International Covenant on Civil and Political Rights protect the fundamental rights to freedom of opinion and the right of peaceful assembly. Furthermore, the UDHR protects freedom from arbitrary arrest. Violation of any of these rights shows either wanton disregard for international norms or ignorance of the rule of law. For a ruling party, each option is as bad as the other.'
On the morning of 7 September 2020, reports state that Ms Kolesnikova was pulled from a street in central Minsk while walking close to the national art museum, and forced into a dark minibus labelled 'Communications' by unidentified men in masks. She is the most prominent opposition political figure still inside Belarus.
IBAHRI Director Baroness Helena Kennedy QC, commented: 'We condemn the shameful oppressive methods used by the Belarusian authorities to maintain power. It is clear to the entire world from the footage flashing across our screens that the Belarusian people are being disrespected at every turn by the current establishment. The security forces that should protect citizens are wielding batons with impunity as people exercise their right to protest, and call for new elections and a change of government. It is proof absolute that Mr Lukashenko has lost any authority to stay in power. The IBAHRI urges the Belarusian authorities responsible for the detention of protestors and Maria Kolesnikova to do the morally and lawfully right thing and release them immediately.'
ENDS
Notes to the Editor
Related items on Belarus:
The International Bar Association's Human Rights Institute (IBAHRI), an autonomous and financially independent entity, works to promote, protect and enforce human rights under a just rule of law, and to preserve the independence of the judiciary and the legal profession worldwide.
The International Bar Association (IBA), the global voice of the legal profession, is the foremost organisation for international legal practitioners, bar associations and law societies. Established in 1947, shortly after the creation of the United Nations, it was born out of the conviction that an organisation made up of the world's bar associations could contribute to global stability and peace through the administration of justice.
Follow the IBAHRI on Twitter here: twitter.com/IBAHRI
For further information please contact:
Romana St. Matthew - Daniel
Press Office
International Bar Association
4th Floor, 10 St Bride Street,
London EC4A 4AD
Mobile: +44 (0)7940 731 915
Direct Line: +44 (0)20 7842 0094
Main Office: +44 (0)20 7842 0090
Fax: +44 (0)20 7842 0091
Email: romana.daniel@int-bar.org
Website: www.ibanet.org
IBA website page link for this news release:
Short link: tinyurl.com/y5nooocx