Pandemic causes general counsel role to become increasingly strategic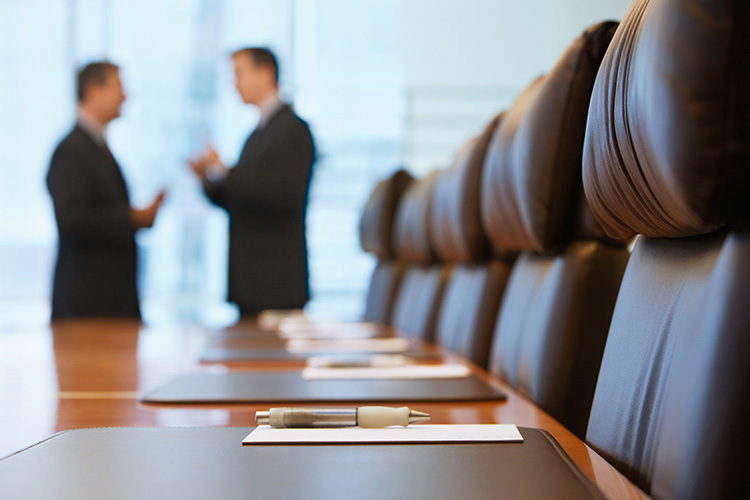 Credit: sirtravelalot/Shutterstock
One of the many consequences of the pandemic for lawyers has been the reshaping of the general counsel role to become more strategic. Rachael Johnson highlights the increasingly important role of in-house lawyers on the boards of their organisations.
The general counsel role has become more strategic over the course of the Covid-19 pandemic, as in-house lawyers have taken part in decision-making at the highest levels of their organisation.
An October 2020 survey by law firm DLA Piper – entitled WIN Insights Report: The in-house lawyer role during COVID-19 – of its 'what in-house lawyers need' community found that a majority of this group now see their role as being more 'strategic and advisory' and less 'compliance-focussed'.
The survey also found that remote working has been a success for in-house teams, with most saying they have been more productive during the pandemic. A majority of the survey respondents also 'foresee a decrease in both internal and external legal budgets in the immediate future'.
The shift to a more strategic focus for general counsel will not be at the expense of risk mitigation, which will remain an important priority for in-house teams. For Andrew Darwin, Global Co-Chairman and Senior Partner at DLA Piper, it's about 'taking more of a strategic response to risk management … a more proactive approach to [the] risk mitigation role'.
During the initial response to Covid-19, quick decision-making was required in a climate of continually changing rules. Lawyers were needed to interpret the rules so that decisions could be made. This demand for legal advice brought more senior lawyers to the table, either at board level or immediately below it. They now have a place there and are in a position to take a more strategic approach to risk management in the future.
'The main changes … are that general counsel now have become more proactive in helping the business,' says Abhijit Mukhopadhyay, President (Legal) and General Counsel at Hinduja Group. 'My role is to work hand-in-hand with the business, try to see why they are having difficulty and how to avoid it.'
Patrick Dunne, Chair of Boardelta, a social enterprise that focuses on making a difference to boards, agrees. He argues that 'as many corporates have moved from "just-in-time" to "just-in-case thinking", that emphasis on "let's make sure we've got all the bases covered" [means general counsel] have been involved in more areas which are outside of legal'.
To an extent the pandemic has acted as a catalyst for a process that was already taking place, where activities that go beyond the day-to-day business of a company demonstrate the value of in-house lawyers. In these situations, in-house lawyers are often required to take a more strategic approach to their role.
Covid-19 is the ultimate example of an out-of-the-ordinary event that has affected everyone and in doing so has made senior legal roles more strategic.
Marco Bollini, Chair of the IBA Corporate Counsel Forum, argues that Covid-19 'was a great opportunity for in-house counsel to show their true value'.
There has long been pressure on in-house teams to demonstrate how they add value to the business, rather than simply being seen as a cost centre. Acting strategically and becoming a trusted adviser to the board – as many have done during the pandemic – shows how general counsel can add value. In a climate where there will be increased pressure to do more with less, this will be a valuable skill for senior lawyers to develop.
There has been an increase in general counsel taking a seat at the board, in some cases through combining their position with the company secretary role. For Darwin, this is a positive step. 'If you look round an executive table, you'll have people with marketing skills, IT skills, sales skills, and they'll all contribute to decision-making, why not the lawyer as well?' he asks.
'If you look round an executive table, you'll have people with marketing skills, IT skills, sales skills, and they'll all contribute to decision-making, why not the lawyer as well?'
Andrew Darwin, Global Co-Chairman and Senior Partner, DLA Piper
Others argue that having a general counsel on the board can lead to a conflict of interests. For them, there is a difference between giving strict legal advice and making business decisions. 'You have to act as a director who is also general counsel, not as a general counsel who is also a director,' says Bollini.
Mukhopadhyay agrees. 'If you are not on the board, then you are free to share your [legal] advice,' he says.
Many in-house legal teams have thrived in the new working environment made necessary by the pandemic. For some, this has come as a pleasant surprise. Specifically, some in-house lawyers have found they are more productive working remotely than they had been working in an office environment.
For Bollini, 'it's a case of being more efficient rather than more productive'. He argues that juggling home and work commitments has made in-house lawyers get the most out of their work time, and this has made them more efficient.
'We have become very productive, very disciplined, very focussed,' adds Mukhopadhyay.
General counsel should be planning now for how they will structure their team once a return to the office is possible, in order to retain talent. Working patterns will not be the same as they were before Covid-19 and it is important that leaders recognise this.
'We will never come back to the same situation,' argues Bollini. 'If you didn't already have in place the possibility for some remote working, you will need to put it in place, because otherwise people will leave the company,' he adds.
The financial impact of the pandemic means reduced budgets and increased pressure on in-house teams to do more with less. In-house lawyers can work with external law firms to find innovative ways to share their financial burdens.
It is likely that more work will be carried out in-house. 'Money will be very scarce, no doubt about it,' says Mukhopadhyay. 'You will be asked to continue with your existing resources. So, skills upgradation will become important.'
This could be an opportunity to recognise the hard work of in-house team members during the pandemic by investing in their career progression. Doing so offers individual lawyers professional development opportunities while also ensuring that the company retains both talent and corporate memory.