The IBA's response to the war in Ukraine  
Accounting for atrocities
The international community has been failing in its obligations to protect global populations from atrocities. Global Insight assesses what intervention and accountability need to look like going forward.
Header pic: A view of the defendants' dock during the Nuremberg Trials, Nuremberg, Germany circa 1945-46. Alamy/American Photo Archive
November 2020 marked the 75th anniversary of the Nuremberg trials, convened to pursue justice and accountability for the crimes of the Second World War. The first trial began six months after Germany had surrendered, and marked the first time the words – and charges – 'genocide' and 'crimes against humanity' were used in court.
Opening the case for the prosecution was the American lead prosecutor, Robert Jackson, who acknowledged his 'grave responsibility' in commencing a case with such precedent. 'That four great nations, flushed with victory and stung by injury, stay the hand of vengeance and voluntarily submit their captive enemies to the judgement of the law is one of the most significant tributes that power has paid to reason,' he stated.
Toby Cadman, Co-Founder and Head of Guernica 37 International Justice Chambers, tells Global Insight that 'Nuremberg was an important process, but it was far from perfect – it was victor's justice, and there were concerns about whether if that trial took place today it would correspond with our notion of what are considered universally accepted norms for fair trial'.
'But,' he says, 'that should not be interpreted to undermine the significance of that process and what that process started. It was the foundation for a field of law and a way of, when you look at how political war crimes are by their nature, depoliticising a political process to ensure that it has a lasting impact. That process has evolved over time and continues to evolve even today'.
One of the prosecutors from Nuremberg also advocated strongly for the creation of the International Criminal Court (ICC), so the international community would be prepared to intervene, and to seek accountability, should atrocities like the Holocaust occur again.
'Never again' became the mantra. It was supposed to be a promise. But since the Nuremberg trials, several atrocities, including genocides, have occurred – and the international community has struggled to keep this promise.
'Never again'
The Global Centre for the Responsibility to Protect (GCR2P) was created in 2008 by governments, human rights leaders and five of the world's leading international non-governmental organisations (NGOs). It exists purely to uphold the Responsibility to Protect (R2P) principle adopted by the United Nations in 2005.
That principle emerged in light of the international community's failure to adequately respond to mass atrocities committed in Rwanda and the former Yugoslavia during the 1990s.

Members of the Bangladeshi Rakhine Community protest against genocide in Arakan by the Buremese military, in Dhaka, Bangladesh, 11 October 2020. Shutterstock.com/Mamunur Rashid
The R2P places a definitive responsibility on individual states to 'use appropriate diplomatic, humanitarian and other peaceful means […] to help protect populations from genocide, war crimes, ethnic cleansing and crimes against humanity'. It calls for states to be 'prepared to take collective action, in a timely and decisive manner'.
But Juliette Paauwe, Senior Research Analyst at GCR2P, tells Global Insight that 'there are currently a record number of countries that we think are at risk of atrocities. And it's not getting better'.
She says that one of GCR2P's biggest frustrations is getting any response from the international community in many situations. 'Look at the UN Security Council dynamics. We're living at a time when everything is under attack, from human rights, to a responsibility to protect, to any core values of international humanitarian law,' she explains.
There are currently a record number of countries that we think are at risk of atrocities, and it's not getting better
Juliette Paauwe
Senior Research Analyst, Global Centre for the Responsibility to Protect
GCR2P publishes a weekly Atrocity Alert and a bi-monthly monitor, analysing situations where populations are threatened by mass atrocities, and assessing international efforts to prevent and respond to these.
The 15 January publication notes eight countries with current mass atrocity crimes where urgent action is needed, three with imminent risk requiring immediate, effective prevention action, and three where there is serious concern of the occurrence or a risk of recurrence of atrocities.
China currently sits in the current atrocity category.
In late January, then US Secretary of State Mike Pompeo declared that the persecution of the Uighur Muslims and other ethnic minorities by the Chinese government amounts to genocide and crimes against humanity. It is the first formal declaration on the matter by any government.
It follows a long, global debate as to what to call the crimes and how to respond to the allegations against China, which the Chinese government rejects despite numerous leaks of evidence. Beijing claims its policies in the Xinjiang region are solely to tackle terrorism and extremism.
Early intervention
Jahaan Pittalwala, Research Analyst at GCR2P, argues that the international community should have acted much sooner, given there have been warning signs for years. 'And now it's come to yet another crisis,' she says.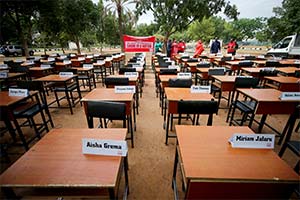 '"Never again" has been repeated [regarding] the Yazidis in Iraq, with the Rohingya in Myanmar,' she adds. 'There are mechanisms within the Geneva Human Rights Council and in New York that highlight early warning signs for atrocity crimes. They were systematically ignored and suppressed,' according to Pittalwala.
She argues that the international community should be engaging with these early warning mechanisms and with civil society 'the minute the alarm bells start to ring, which in this situation was a few years ago'.
How other governments will follow the US's determination on China is yet to be seen, but the ICC – the only court that might have been able to investigate and try Chinese officials – will not act.
The ICC complaint against China was filed in July 2020 on behalf of the East Turkistan Government in Exile and the East Turkistan National Awakening Movement. It alleges the Uighur people have been subjected to imprisonment and torture, and forced birth control, sterilisations and marriages.
In December, days ahead of its final decision, the ICC said it needed more evidence before it would open an investigation into the claims. Evidence already provided at that point included classified documents published by the International Consortium of Investigative Journalists, which the Consortium says 'documented China's crackdown on Muslim minorities in Xinjiang, using extra-judicial detention, forced indoctrination and a pervasive mass-surveillance system'.
The legal team that filed the complaint with the ICC says the evidence includes 'countless' eyewitness accounts and reports by researchers.
Human security
Cadman, who is also European Regional Forum Liaison Officer on the IBA War Crimes Committee, believes a lack of protections for journalists, whistleblowers and NGOs is a barrier to accessing evidence that would ensure timely accountability for such crimes. 'We are now living in an age where whistleblowers and investigative journalists have no real or effective protection and they are putting their lives at risk for the greater good,' he says.
In an upcoming report, the IBA Legal Policy and Research Unit and US NGO the Government Accountability Project (GAP) examine existing whistleblower protections and ask if rights on paper amount to real protection. The answer, it seems, is no.
Tom Devine, Legal Director at GAP, says 'The scope of these rights is steadily getting stronger and broader in terms of the nature and the extent of harassment that they ban. We're in a very dynamic growth period in terms of the laws on paper'.
Yet, as Samantha Feinstein, Staff Attorney and Deputy Director of the International Program at GAP explains, 'even where there are rights, they're not working,' with substantial work to be done before 'a whistleblower can feel like the rights on paper are more than just false advertising'.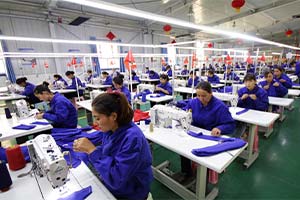 The report examines case studies where whistleblowers have sought the protection of the law against retaliation by companies or governments. Feinstein notes that the report was limited because 'there are whistleblower cases that weren't legal cases because the whistleblower disappeared or was killed. There's a lack of human security'.
There are whistleblower cases that weren't legal cases because the whistleblower disappeared or was killed. There's a lack of human security
Samantha Feinstein
Staff Attorney and Deputy Director of the International Program, Government Accountability Project
Pittalwala notes similar concerns, and points to Syria as an example. 'It's not so much whistleblowers in a traditional sense. It's that as the government has recently forcibly retaken the vast majority of the country, there are a lot of reprisals that are ongoing. The government is now specifically and explicitly targeting people allegedly affiliated with any opposition to the government,' she says.
'I don't know if I would call political activists and civil society actors whistleblowers, but anybody perceived to be in opposition to the government is being rounded up and forcibly disappeared or tortured in very obscure detention sites,' says Pittalwala.
This is extremely concerning because these are the very actors that the international community requires to provide evidence and testimonies of abuse they have suffered.
Inside a 'vocational skills education and training center' in Wensu County, Xinjiang, China. 24 April 2019. Shutterstock.com/Azamat Imanaliev
Providing those individuals with protection is challenging because the Assad government is still in control in Syria. As a result, there's little else the international community can do, other than consistently document how many people are believed to have been disappeared and publicly condemn it. 'This inability to do more at this stage is because of prevention failures in Syria that happened ten years ago,' says Pittalwala.
Paauwe adds that it is only recently that the UN Security Council (UNSC) has been prioritising better protection for those from civil society who are invited to brief it, including by developing frameworks. 'There have been many instances of civil society briefers, you could consider them as whistleblowers in some ways, from conflict areas, briefing the Council on the situation and being intimidated, harassed or arrested the first minute they back arrive in their country,' she explains.
For the Uighur case at the ICC, the evidence became secondary: the Court decided it has no jurisdiction to investigate or prosecute China. China is not a signatory to the ICC's Rome Statute, but the legal teams bringing the case had hoped the ICC would follow decisions in previous cases where victims of crimes had fled into neighbouring countries that are covered by the ICC.
In 2018 and 2019, the ICC found it could exercise jurisdiction over crimes allegedly committed against the Rohingya people in Burma through its signatory Bangladesh, because the crimes were considered to have carried over. The ICC was asked to apply the same principle to Cambodia and Tajikistan, both Rome Statute signatory countries that the Uighurs have been forced into.
Where there's a will
It is not only about jurisdictional and evidentiary barriers.
'Quite often you don't have a process of accountability because of a lack of political will,' says Cadman, referring to Syria as an example. He highlights the Jesuit Massacre trial, which was held in Spain but was concerned with crimes that took place during the civil war in El Salvador.
A combination of factors could mean that, in some circumstances, a trial can't be held at the time and in the country where the crimes were committed. In such cases, 'it is important to ensure that justice is delivered and the Jesuit trial has done that,' says Cadman.
Natalie von Wistinghausen, Co-Chair of the IBA War Crimes Committee, says that 'ideally, atrocity trials should be held in the countries where the crimes occurred. This is why the ICC applies the principle of complementarity and an investigation by the ICC prosecutor should be the exception. But where the country in question is unwilling or the judicial system [has broken] down, an international tribunal (be it ad hoc or ICC) is the only solution to avoid impunity'.
However, she says, much depends on the geopolitical situation and the willingness of the international community – the UNSC and 'the big powers' – to prosecute certain crimes rather than others.
'By way of example, why do you have a Special Tribunal for Lebanon (STL) and no Special Tribunal for Syria? Of course, the STL was created to prosecute acts of terrorism and in Syria we are talking about atrocity crimes, but the STL was based on a UNSC resolution that you will never be able to achieve for Syria,' says von Wistinghausen.
There are alternatives, which are increasingly being explored. One, according to von Wistinghausen, is the principle of universal jurisdiction, which provides for a domestic court to conduct a trial for atrocities, even if there is no connection to the country.
The principle was used by Spain to prosecute the killings of Jesuit priests and their families during El Salvador's civil war. After 30 years of impunity, a Madrid court convicted one of the killers in 2020.
While there is no special tribunal for Syria, courts in Europe have used the principle of universal jurisdiction to investigate war crimes, and in April last year a German court began the trial of two Syrian regime officials who had defected to Germany.
Paauwe says 'there are great bilateral examples of how things are being addressed'. She adds that sometimes these are the examples we should encourage other states to follow.
She also points to other 'champions', including the Gambia suing Burma at the International Court of Justice (ICJ). She suggests these kinds of routes are very important and must be publicly discussed more frequently. For the ICJ to determine that there was a genocide against the Rohingya would bring some justice to the victims, adds Paauwe.
'With China,' she argues, 'the international community have the opportunity to intervene. What they should do now is stop cooperating. Ban working with companies that use labour from the Uighur region in China because there is allegedly genocide and forced labour happening there'.
She highlights Cameroon, to which several states have stopped providing military aid and assistance because of the alleged ongoing human rights violations there.
Cadman says that where the political will to establish an international process is lacking, different investigative mechanisms will play a very important role and become more significant.
He points to the International, Impartial and Independent Mechanism to Assist in the Investigation and Prosecution of Persons Responsible for the Most Serious Crimes under International Law Committed in the Syrian Arab Republic since March 2011 – established by the UN General Assembly adopted resolution 71/248 in 2016 – alongside similar mechanisms.
Pittalwala agrees. 'The Group of Eminent Experts for Yemen, which is mandated through the Geneva Human Rights Council, collect and preserve evidence related to potential atrocity crimes committed in Yemen. And that comes from an understanding that there is no telling when justice will be delivered to the people of Yemen. But now is the time to preserve the evidence and start preparing files for potential criminal prosecutions.'
Delayed justice
Where accountability is delayed or deferred, there are serious implications for the effectiveness of the judicial process that does eventually occur, and for society as a whole.
One problem, Cadman says, is that long delayed justice almost always becomes victor's justice and is subject to political manipulation.
Von Wistinghausen highlights that in late trials, the quality of evidence diminishes over time, particularly witness testimony, which – by its very nature – is already problematic and which becomes even more so.
You cannot have peace and stability without truth, justice and accountability
Toby Cadman
Co-Founder and Head, Guernica 37 International Justice Chambers
'More importantly, the political developments in a country – for example, regime change, violation of human and fair trial rights – can affect the fairness of the proceedings, independently from the [passing] of time,' she says.
In Bangladesh, a domestic tribunal was set up in 2009 to investigate and prosecute suspects involved in the genocide committed during the 1971 Bangladesh Liberation War. The 40-year delay was felt to have undermined the effectiveness of justice.
Cadman explains that witnesses were dying, given the delay. Another issue was that as Bangladesh is very rural and underdeveloped and many crimes took place in villages. 'There were a lot of people who were uneducated, so it's very difficult to have a compelling witness testimony,' he says. 'There were very little or very few records at the time. There were no death certificates. In that sense, doing justice after 40 years is incredibly difficult.'
The International Commission of Jurists had indicated that there should have been an international tribunal to hold perpetrators on all sides of the conflict accountable. This did not happen, Cadman says.
'There was a peace agreement that Pakistan agreed to on the basis that they would advocate and lobby for greater recognition of Bangladesh as an independent sovereign state,' he explains. 'But when it came to accountability, the process was only set up to prosecute one side of the conflict. It was not going to prosecute those that fought for liberation.'
Cadman does not believe this contributes to a notion of justice and of accountability as a foundation for long-term peace and reconciliation. 'It drives a deeper wedge into the division,' he says. 'And that's what happened.'
Cadman also points to Syria, where what he describes as effectively a vacuum of accountability has existed for over four decades, during which time people have been detained, tortured, executed and disappeared.
'How do you address that?' he asks. 'To what extent does justice interfere with the peace process? Can you have justice and accountability while a conflict is still ongoing? You can for the very important reason that you cannot have peace and stability without truth, justice and accountability.'
Cadman suggests that a normal society in Syria cannot be expected while those who have committed crimes walk free. 'They have to be held accountable,' he says. 'It's very difficult now because there isn't necessarily a way in which to achieve that. You have to think, no matter how long it takes, they will be held accountable.'
While holding perpetrators accountable decades after the event is not ideal, 'if your choice is between doing it 30 years later or not at all, that's easy,' says Cadman. 'You do it after 30 years, but you've got to do it properly.'
In a joint study, the UN Special Rapporteur on the promotion of truth, justice, reparation and guarantees of non-recurrence and the Special Adviser to the Secretary-General on the Prevention of Genocide discuss the role of justice in preventing atrocities and recurrence. They write that 'effective redress is a right. Legally, lack of redress is a violation in its own right, a denial of justice. Morally, redress is an acknowledgement of the suffering of the victims and their families and contributes to restoring their dignity, to a certain extent. Practically, redress is important from the perspective of prevention, given the patterns of violations'.
Pittalwala highlights that establishing state, as well as individual, responsibility is equally important in terms of establishing accountability. 'There must be a legal record of state responsibility for international crimes because that helps in terms of providing some historical truth for a country to establish how to move forward in the aftermath of atrocities.'
No justice, no peace
GCR2P's role in monitoring risks of atrocities and intervention provides them with insight into the impact of accountability on peace. Paauwe monitors several regions, including South Sudan. She says there's not enough empirical evidence to say whether justice and accountability deters future atrocities, but justice should always be part of the equation and included in any response to atrocities.
'In South Sudan, the counter-factual is true: the complete impunity and the lack of justice definitely fuels further violence,' says Paauwe.
If justice is viewed as a holistic process with multiple avenues that have to be all pursued in tandem because they're all complementary, then justice delayed is not justice denied
Jahaan Pittalwala
Research Analyst, Global Centre for the Responsibility to Protect
Pittalwala believes that if justice is viewed purely as a criminal trial, there is bound to be a feeling that justice delayed is justice denied. 'But if justice is viewed as a holistic process with multiple avenues that have to be all pursued in tandem because they're all complementary, then justice delayed is not justice denied because justice will come in multiple phases.'
Certain avenues of justice can be delivered immediately to victims and survivors. Restorative healing and intercommunal justice taking place at a very localised level, happening simultaneously and being delivered before a trial 'is incredibly helpful for a society,' says Pittalwala.
She argues that justice plays a role in terms of 'historical truths'. That, she says, is a form of accountability.
'It's not just about criminal trials and retributive justice that establish the perpetrators and the crimes,' she explains. 'It's also about establishing a historical record that is crucial in providing reconciliation, helping heal future generations and understanding the atrocities that were perpetrated and why and how they happened. That plays a key role in bringing justice.'
The UN report notes that 'truth-telling contributes to atrocity prevention through the public accounting of the magnitude of the crimes committed, which is often unknown to those not directly affected, and of the underlying motives, means and structures in committing them'.
Some countries have been developing hybrid methods that combine restorative and retributive justice and are implemented at a grassroots community and regional national level. These are key in addressing atrocity crimes specifically because such crimes target social fabrics, communities and identities.
'Even though retributive justice and individual criminal accountability is necessary, there must also be a restorative justice component,' says Pittalwala. 'There has to be a way in which different communities of victims are able to interact with each other, express their concerns and tell their stories.'
Jennifer Venis is Multimedia Journalist at the IBA and can be contacted at jennifer.venis@int-bar.org