Construction Law International - December 2021 - Diversity and Inclusion Initiative
Questionnaire: Aarta Alkarimi, Diversity and Inclusion Officer, IBA International Construction Projects Committee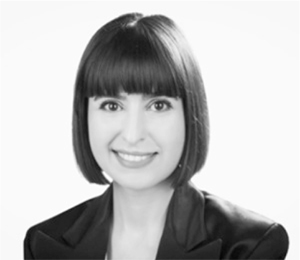 Aarta Alkarimi
Diversity and Inclusion Officer, IBA International Construction Projects Committee
Managing Partner, Chrysalis
1. What is your current job, role or title?
I am the Managing Partner at Chrysalis, a law firm that specialises in construction and infrastructure-related matters with a particular focus on advocacy within the realm of alternative dispute resolution.
In the last few years, the firm has dedicated considerable time assisting various developing nations in setting up or developing an arbitration centre. These efforts have been spearheaded by development programmes and initiatives led by some major government entities who approached us. This work has been particularly rewarding as it has not only provided us an opportunity to contribute in the more general sense but to also dovetail with considerations related to diversity and inclusion from the outset.
Additionally, I am often called on to serve as an arbitrator or mediator in disputes.
I also serve on the IBA Diversity & Inclusion Council and am the Senior Diversity Officer for the IBA's International Construction Projects Committee.
2. When starting out in your career, did you have any role models?
I did not have a specific role model, but I admired certain characteristics and skills in various leading legal figures I interacted with over time and aspired to understand, tailor and implement these qualities to improve the way I approached things. Of these characteristics, the most important were those which took the long-view and maintained a necessary measure of professionalism and respect for everyone. This may seem obvious, but in the pressures and stresses of contentious situations a lawyer who is acting on behalf of their client's best interest, and also trying to be effective with the opposing party's counsel, must be able to take charge or will end up being consumed by the process. To assume such a role, you must have built up a reputation of having uncompromised ethics and empathy as well as demonstrating a tireless pursuit of self-development. I have consistently seen that the best and most effective in our field are those who earned the respect of their peers and are now considered authorities as a result of such efforts; not those who demanded recognition from others.
3. What advice did you receive which helped you progress in your career?
I've received a lot of good advice over the years, but there are two over-arching principles which related to reputation. Nothing is more rewarding or more unforgiving for lawyers than their reputation.
Quality of work: During my mid-level years as I put in a lot of effort and long hours – like all good lawyers – while battling against deadlines, exhaustion, distractions and information overload, a managing partner would often remind us that 'we're often measured mainly by the quality of what we produced for our prior case'. While a cliché, it is an inescapable fact that the stakes are often very high for your clients and outcomes greatly rely on how you deal with the issues. This applies equally to front-end work and matters related to disputes. So, quality matters and a lawyer's reputation relies heavily on this. Being a managing partner, this consideration is further elevated because I am now responsible for how my firm's brand is perceived.
Ethics: In real-life practice one is routinely put in positions where ethics are tested in various ways, both subtle and overt. In the end, we are all commercial beings in one way or another, but ethical standards are considerably higher for those in law-related professions – be it enforcement, advocacy or adjudication – for very good reasons. As such, the advice was to always maintain an uncompromising level of ethics. One does not take any shortcuts.
4. Do you think that diversity is improving in your particular professional area?
Most definitely. However, this is partially because the profession lagged behind other professions and has had to catch-up. We should have been ahead of the curve given the profession is supposed to champion equity and rights.
We still have a long way to go Last year in the United States almost 55 per cent of first-year law students were women and nearly 52 per cent of law school graduates were women. Almost 50 per cent of all associates were women but the figure drops to less than 25 per cent of equity partners. The figures in the UK are very similar.
There has been very modest improvement with respect to racial diversity in the US and it has been particularly slow for African Americans who comprised a mere five per cent of associates and only one per cent of partners in 2020.
5. What positive steps have you seen organisations take to progress diversity and inclusion?
I have seen positions created within human resources and compliance departments to actively prioritise initiatives that encourage greater awareness, inclusivity and empowerment (considering the spectrum of diversity and inclusion to include ethnicity and race, religious beliefs, sexual orientations and people with disabilities).
Many law firms have also instituted diversity training to foster greater recognition of unconscious biases and negative behavioural patterns.
That said, most of these policies should be tailormade to their particular organisations, societal structures and geographical regions to ensure that such initiatives are meaningful and long-lasting.
6. What aspects do you think are still ripe for improvement in organisations?
Every organisation and society has its own issues based on its culture, history and needs. Women's equal rights maybe in a non-issue in certain countries, and a significant matter in another. The impulse to implement policies in a generic and universal manner can be short-sighted, especially in organisations with significant international presence or a diverse client-base.
It is also important to deal with access to quality education so that candidates are not seen as merely fulfilling quotas. In this, larger firms in particular can play a role in improving standards within their locale through mentorships, outreach and funding.
With continued globalisation, firms that are forward-thinking with regard to diversity and inclusion see the world as it is today and how it will be in the future. These firms will usually adapt better and prosper where those who continue 'business as usual' will face challenges and lose opportunities.
7. What are the indicators of when a reasonable diversity balance is reached?
There is no magic number or target. I think setting targets as a part of a road map to measure progress is necessary, but an ultimate or final target fails to recognise that things are ever-changing. The aim is always to represent the communities in which an organisation operates, whether that is local, regional or global.
8. What do diversity and inclusion mean to you and why are they important?
It means a lot. I have been truly fortunate to have experienced the benefits of diversity first-hand through my personal circumstances: I am ethnically Persian. I was born and spent my early years in the UK, studied and lived in the US for over a decade, have travelled internationally throughout Europe, Asia and the Americas on assignment, and am now based in Dubai (a city that is home to some 185 different nationalities).
On a macro scale, encouraging diversity is imperative in today's global economy where nations are facing common challenges that require global problem solving (Covid-19 and climate change, to name but two). Also, diverse firms dealing internationally – whether with governments or multi-national companies – have a very apparent and impressive edge over those who have not sufficiently diversified.
My personal growth and the opportunities the firm has gained are intrinsically tied to our exposure to diversity on many levels.
9. What impact has the Covid-19 pandemic had on diversity in your professional area?
I believe it is too early to truly identify the impacts; especially in terms of which ones are temporary and which are long-lasting.
As the frequency of social and professional gatherings has dropped significantly, one has not been as exposed to others. This is especially the case with a prolonged period of limited international travel.
On the other hand, the near universal utilisation of web-based meetings and conferences has meant that there has been a more equal footing in terms of the ability to participate (ie, reducing the economic and logistical hurdles many faced attending international conferences).
If the pandemic ends up permanently affecting the traditional office environment, there are bound to be challenges to diversity and inclusivity initiatives. Any significant reduction in being able to meet your diverse group of colleagues in person is likely to affect the strength of bonds that are often made during 'water cooler' chats and conversations at lunch.