The IBA's response to the war in Ukraine  
Construction Law International - December 2021 - Diversity & Inclusion Initiative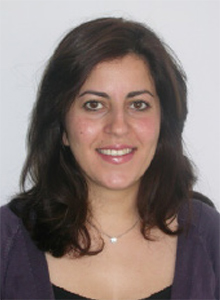 Questionnaire: Marine Assadollahi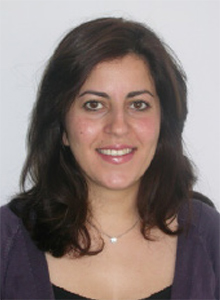 Marine Assadollahi
Director of Risk and Compliance, Fives Group
1. What is your current job, role or title?
I am the Director of Risk and Compliance at an international industrial engineering group headquartered in France.
2. When starting out in your career, did you have any role models?
I did not have role models per se. However, I was fortunate to have great mentors throughout my career who guided me and helped me create a path of my own. There are many men and women I admire who have been inspirational to me. They are visionaries whose courage made a difference. They pursued their goals, even when it conflicted with society at the time. These individuals were avant-garde and had a sense of purpose beyond their own interest and thus benefited others greatly. Examples in the field of law, Gisèle Halimi (one of the founders of the Democratic Feminine Movement), or Ruth Bader Ginsburg (Former Associate Justice of the United States Supreme Court), to name but two.
3. What advice did you receive which helped you progress in your career?
I had a boss/mentor who seldom shared positive or negative comments about me when he received them. When I inquired why he did not share them with me, he advised that any such remarks would be distractions and irrelevant to what I already knew. 'You did your best, didn't you?' he stated. Naturally, he provided constructive feedback but would always omit any opinions or perceptions. This approach resonated with me and drove me to self-evaluate only based on the amount of work and effort I put in. I try not to let other people's opinions, good or bad, compensate for who I am or my career status, allowing me to remain authentic and find intrinsic value. It was the best advice I received and hope to inspire.
4. Do you think that diversity is improving in your particular professional area?
Diversity and inclusion is improving almost all organisations; this is undeniable. However, a long road ahead remains. The gender distribution at executive levels within companies, particularly in industry, remains unbalanced, and there is plenty of room for improvement.
5. What positive steps have you seen organisations take to progress diversity and inclusion?
There are now numerous initiatives promoting women into leadership positions in companies and promoting more flexibility in the workplace to allow a balance of work and family.
6. What aspects do you think are still ripe for improvement in organisations?
See point 7 (below).
7. What are the indicators of when a reasonable diversity balance is reached?
The main indicator to measure such balance will be by surveying diversity in the steering committees or organisations' board of directors.
8. What do diversity and inclusion mean to you and why are they important?
Diversity and inclusion allow enriched views and ideas to emerge and let us all evolve by overcoming our known or unknown biases.
9. What impact has the Covid-19 pandemic had on diversity in your professional area?
I am not sure if the impact was specific to diversity. The pandemic has certainly made it more challenging to integrate new hires within organisations.