Read more
Read less
The second in a three-part webinar series presented by the UN Working Group on Business and Human Rights, in collaboration with the IBA Legal Policy & Research Unit and with the support of UN Human Rights Special Procedures and Responsible Business Conduct in Latin America and the Caribbean.
Effective judicial mechanisms are at the core of ensuring access to remedy under the UN Guiding Principles on Business and Human Rights (UNGPs). Both domestic and international judicial bodies have key roles to play in this regard. But direct references to the UNGPs in domestic judicial decisions have thus far been limited, perhaps because only recently has domestic legislation begun to factor in the UNGPs either expressly in text or as part of the underlying rationale. On the other hand, international bodies such as the Inter-American Court of Human Rights and the African Commission on Human and Peoples' Rights have more explicitly utilied the UNGPs in assessing state accountability for the adverse impact that third parties have had on human rights.
This panel will examine how and why judges have taken the UNGPs into account when deciding cases. It will also explore how developing jurisprudence and guidelines from international judicial bodies might inform domestic court decisions or otherwise influence the way that states apply the UNGPs to businesses operating in their own jurisdictions as they begin to engage more vigorously with the Principles.
Part one - Reimagining remedy: where do we go from here?
Part three - Reimagining remedy: Developing effective grievance mechanisms and remedies
Fees
Prices in GBP + UK VAT @ 20%, where applicable:

IBA members

Free

Non-members

Free
Session recordings, where applicable, will be available to all registered delegates; registration fees are non-refundable. Please note registration will close one hour prior to the event.
Certificate of Attendance
Certificates of attendance for this webinar are only available to IBA members. IBA members who have attended the live broadcast for more than 30 minutes based on verified sign-in and sign-out times will be sent a certificate to the email address provided at the time of registration. Certificates can only be issued to the name provided at the time of registration. If you have any queries relating to your certificate of attendance, please email webinars@int-bar.org.
Co-Moderator

David W Rivkin
Co-Moderator
Arbitration Chambers, New York, New York, USA; Honorary Life Member of IBA Council and Association
Read biography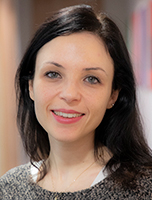 Maria Pia Sacco
Co-Moderator
Pillar Two, Modena, Italy; Special Projects Officer, Business Human Rights Committee
Confirmed speakers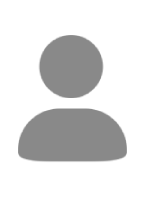 Eloy Espinosa
Speaker
Judge of the Constitutional Court, -, Peru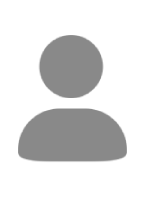 Varamon Ramangkura
Speaker
Court of Justice of Thailand, Bangkok, Thailand