Read more
Read less
A webinar presented by the IBA Anti-Corruption Committee
From the standpoint of international law, Russia is conducting an illegal military campaign in its invasion of Ukraine, with most nations supporting Ukraine's freedom and independence. Where the war ends remains unclear and, to handle this unexpected situation, a martial law has been passed, turning Ukrainian law on its head in a way that many of us cannot comprehend.
This webinar brings together leading Ukrainian lawyers (surviving under current war conditions) to discuss the following:
• the anti-corruption system in Ukraine (investigative bodies, their losses and success etc) prior to the invasion;
• legislative and practical changes in the anti-corruption sphere following Russia's invasion on 24 February 2022;
• the maintenance of a government under war conditions, and holding Russia to account for its conduct; and
• thoughts and predictions on the future of anti-corruption in Ukraine.
Fees
| | Prices in GBP + UK VAT @ 20%, where applicable: |
| --- | --- |
| IBA member | Free |
| Non members | Free |
Certificate of Attendance
Certificates of attendance for this webinar are only available to IBA members. IBA members who have attended the live broadcast for more than 30 minutes based on verified sign-in and sign-out times will be sent a certificate to the email address provided at the time of registration. Certificates can only be issued to the name provided at the time of registration. If you have any queries relating to your Certificate of Attendance, please email webinars@int-bar.org
Co-Moderator

Leopoldo Pagotto
Co-Moderator
Freitas Leite e Avvad Advogados, São Paulo, Brazil; Co-Chair, Anti-Corruption Committee
Read biography

Robert Wyld
Co-Moderator
Johnson Winter & Slattery, Sydney, New South Wales, Australia; Member, Anti-Corruption Committee Advisory Board
Read biography
Confirmed speakers
Kateryna Gupalo
Speaker
Arzinger Law Firm, Kyiv, Ukraine; Vice Chair, Business Crime Committee
Read biography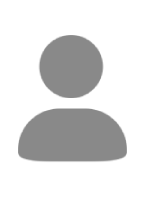 Oleksii Zadoienko
Speaker
Independent Attorney-At-Law, Kyiv, Ukraine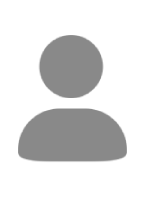 Pavlo Bespalov
Speaker
Philip Morris International, Kyiv, Ukraine