Diversity denied is justice denied

In the wake of Black Lives Matter protests and the George Floyd murder trial, serious questions are being asked about how to deal with deep-seated racial disparities throughout society, including the justice system and the legal profession.
No sector of society has been left untouched by the global reckoning that followed the racially motivated killing of George Floyd by Minneapolis police officer Derek Chauvin last May. As the Black Lives Matter movement mobilised to call out discrimination in all its forms the legal profession was forced to address its own record on racial diversity and inclusion. In the UK, a flurry of firms signed up to Rare's Race Fairness Commitment while their counterparts in the US got together to form the Law Firm Antiracism Alliance 'to better use the law as a vehicle for change that benefits communities of color and to promote racial equity in the law'.
A year on and Chauvin has been convicted of second and third-degree murder and manslaughter, but questions about racial equality, both in the legal sector and beyond, remain far from settled. As Adam Emmerich, a partner at US law firm Wachtell, Lipton, Rosen & Katz and a Member of the IBA Law Firm Management Committee Advisory Board, says: 'We have a ton of work to do here at home in the US.'
As one of almost 400 signatories of the Law Firm Antiracism Alliance, Wachtell has made a commitment to actively recruit lawyers from more diverse backgrounds. The long-term aim is to see far greater diversity at the top of a profession that has made some progress in attracting a more diverse pool of talent at the junior end. Yet while it has been well over a decade since diversity and inclusion started to move up the law firm management agenda, Emmerich admits that 'in some respects, our work is barely begun'.
We have a ton of work to do here at home in the US
Adam Emmerich
Partner, Wachtell, Lipton, Rosen & Katz
'For us, it's a long-term effort', he says. 'More than 90 per cent of our new associate hires come from our summer programme, which is thus the most important part of our talent pipeline. It's essentially ten years from the hiring decision to when a lawyer is considered for partnership, including their time in law school and the eight-year partnership track. The way to make it work is to consistently over time keep feeding the pipeline.'
The lack of racial diversity in the legal profession is a global phenomenon – yet, remarkably, there remains disagreement over root causes. In the UK, there was an outcry in March when the government's Commission on Race and Ethnic Disparities issued a report suggesting that structural racism does not exist in the country. The Royal College of Psychiatrists called it a missed opportunity and said it was 'deeply disappointing that the report failed to take notice of the compelling evidence that racial disparities in health, and particularly in mental health, are driven in large part by social factors which are structurally determined'. The University of Birmingham's Centre for Research on Race and Education noted that its own research shows that 'structural and institutional racism plays a key role in the experiences of Black and minority ethnic students in education' while the UN Working Group of Experts on People of African Descent accused the report of 'repackag[ing] racist tropes and stereotypes into fact'.
David Patient, managing partner at Travers Smith and a Member of the IBA Law Firm Management Committee Advisory Board, believes the interplay of these issues is a key driver behind the lack of racial diversity in the legal sector.
'The causes of racial inequality in the UK are complex and multifaceted', he says. 'We know that structural barriers remain in institutions such as education, healthcare, justice and housing, which can exacerbate inequality for Black and ethnic minority people. These barriers undoubtedly have an impact on the ability of a young person from an ethnic minority background to reach their full career potential. Although representation of Black and ethnic minority people in the legal sector has improved, and continues to improve, representation at senior levels remains low. The reasons behind this are complex, but can involve a lack of role models, a lack of connections in the profession and [the issue that] it is considered difficult to raise the topic of racism and racial disparities in the workplace.'
Diversity matters
For commercial law firms, it is widely accepted that having a diverse workforce makes sound business sense. 'There is compelling evidence that teams made up of people from diverse backgrounds perform better than more homogenous ones', says Patient. 'Having an ethnically diverse firm is not only right from a moral perspective, it also enables us to better serve our clients.'
For those operating in the criminal justice system, the implications of a lack of diversity have clear and far-reaching implications. University of Manchester academic Eithne Quinn, whose work focuses on the cultural significance of art forms such as rap music and how it is used as evidence in the courts, says the fact that minority ethnic defendants are largely represented in court by people with completely different backgrounds to them is problematic. When it comes to cultural references such as rap music, defenders can misunderstand the codes used in the lyrics and so misunderstand the coded way in which they are being used against their clients.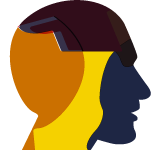 'The defence often doesn't know how to rebut [the] prosecution's claims about [rap] videos', she says. 'It's hopefully starting to change now, but defence teams still often don't call a rap expert or else they maybe can't find one. By contrast, the police routinely step in to interpret the rap evidence as part of [the] prosecution's case and that sets the tone. You have to remember, the context is usually a serious incident, so if the police are saying "listen to this music and take it literally" and no one is contesting it, then it is very powerful. It gets a visceral response from judges and jurors.'
Tied into this is the finding that those from minority ethnic backgrounds are among the most disadvantaged when it comes to accessing legal advice and so accessing justice. In their 2019 report A Tool for Justice: The Cost Benefit Analysis of Legal Aid, the IBA and the World Bank found that two-thirds of the world's population – around 5.1 billion people – lack 'meaningful' access to justice. The report said that 'people in all countries are affected' and that those from ethnic minority communities are among the most vulnerable. Providing publicly funded legal advice 'can help to ensure that people have access to information about their rights, entitlements, and obligations', the report found.
It continued: '[Legal aid] is also essential for the protection and promotion of all other civil, cultural, economic, political and social rights. Without it, people who are living in poverty or otherwise vulnerable are denied the opportunity to claim their rights, resolve disputes, or challenge crimes, abuses or human rights violations committed against them.' However, KaiserDillon partner Matt Kaiser, who is Vice-Chair of the IBA Criminal Law Committee, notes that even in countries where publicly funded representation is available, those relying upon it can be put at a disadvantage. This is evident in the US, he says, as public defenders are often under so much pressure they can find it impossible to devote proper care and attention to their cases.
Not even one single judge comes to my mind who is from an ethnic minority
Riccardo Lucev
Cagnola & Associati Studio Legale, Italy
'One big problem we have here is that the lawyers who represent poor people tend to be of pretty inconsistent quality', he says. 'There are excellent ones, but I know that if you go to Texas, for example, the criminal defence bar is not fantastic. I know of one capital case where the defender is also a full-time high school math teacher. That kind of case should be all hands on deck and a full-time job.'
That means that, as A Tool for Justice stressed, the justice gap that exists between rich and poor, which disproportionately affects those from minority groups, 'reinforces the poverty trap'. It is, in effect, self-perpetuating.
Cultural dissonance
If the legal profession as a whole is non-diverse, it stands to reason that the judiciary that sits at the top of that profession is too. The evidence bears this out. Defence barrister Helena Kennedy QC, Director of the IBA Human Rights Institute, notes that just one appeal court judge in England and Wales – Lord Justice Singh, who was appointed in 2017 – comes from an ethnic minority background.
UGGC Avocats lawyer Karine Audouze, Senior Vice-Chair of the IBA Diversity and Equality Law Committee, says that in France the judiciary remains painfully homogenous with no apparent motivation to change that. 'The school that trains judges in France is very difficult to get into and has no programme for minorities', she says. The situation is similar in Italy, where, according to Cagnola & Associati lawyer Riccardo Lucev, who is also the Publication and Newsletter Editor of the IBA Criminal Law Committee, 'not even one single judge comes to my mind who is from an ethnic minority'.
The school that trains judges in France is very difficult to get into and has no programme for minorities
Karine Audouze
UGGC Avocats, France
William Julié, founder of French firm WJ Avocats and International Criminal Law Officer of the IBA Criminal Law Committee, says that the socio-economic forces that keep ethnic minorities trapped in a cycle of poverty and isolation mean the odds of them ending up with a criminal record are stacked against them long before they have had their first brush with the law.
'People from ethnic minorities live in neighbourhoods where there's more crime than in other areas and especially crimes connected with the underground economy', he says. 'It's also to do with how you become someone in society – when you live in a neighbourhood where your neighbours and friends have parents who don't work, where your parents don't write or speak very good French, where you go to a school where a lot of people are struggling, some people manage and end up as ministers, but those are the exceptions. The number one reason for me, for sure, is a question of where you live, what is your cultural environment. If you live in an environment with a very strong criminal inclination you fall into it.'
For Dina LaPolt of Los Angeles-based entertainment boutique firm LaPolt Law, the lack of judicial diversity further complicates that situation. Pointing specifically to cases where rap lyrics are admitted as evidence, she notes that judges are coming to 'culturally problematic' decisions because they 'fundamentally misunderstand the history, purpose and importance of hip-hop music'. By doing so they reinforce the kind of racial stereotyping that sits at the heart of the way ethnic minorities, and young Black men in particular, are treated by justice systems across the Western world.
Racial stereotyping
As courts across the US began winding down for the 2020 Christmas holidays, a panel of judges in the state of Maryland delivered such a decision. In an appeal brought by convicted murderer Lawrence Montague, the state's highest court – the Court of Appeals of Maryland – ruled that rap lyrics composed by Montague could be relied on as evidence against him. Up to that point, judges across the state had taken a piecemeal approach to the admissibility of lyrics, with the fact that songs are artistic inventions making them highly controversial pieces of evidence. Yet in this instance the court found that the lyrics 'are relevant […] and therefore admissible' because they 'bear a close factual and temporal nexus to the details of [the] murder'.
It was, says LaPolt, 'a blatantly racist decision' that 'sets a dangerous precedent'. 'The court's opinion hastily draws conclusions from Montague's lyrics, making up connections between the lyrics and the crime that are simply not there', she says. 'It attempts to put all rap lyrics into the categories of historical fact and fiction, failing to understand that hip-hop, like most art, is more complex than that. Drawing on African-American storytelling traditions, rap often utilises violent rhetoric as a form of intellectual competition and a vehicle for change, though such lyrics are not to be taken literally.'
The use of rap lyrics in criminal trials is hardly a new phenomenon. Back in 1994, prosecutors in California used lyrics found in the home of rapper Francisco Mora to show he was a member of a gang as they tried to have his sentence for second-degree murder enhanced. Allowing the lyrics to be used as evidence, the judge in that case ruled that 'nothing makes these rap lyrics inherently unreliable'. The introduction of lyrics into evidence has occurred countless times on both sides of the Atlantic in the years since. Quinn believes that in the vast majority of cases, such lyrics are used simply to paint defendants in a bad light.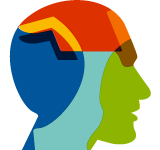 'There could be a grain of truth to the performance; but usually there isn't', she says. 'Young men like to posture and bluster and that's the formula. Whether it's deliberate or not, showing these videos in court is really a means of racist signalling.'
Quinn's point is not to say that all juries are racist, but rather that prosecutors are awake to the fact that individual unconscious biases exist and can be used to their advantage. Abenaa Owusu-Bempah, an associate professor of law at the London School of Economics, agrees. 'There have been studies looking at reactions to rap music that have found there are negative responses to rap and rappers that are based on negative stereotypes', she says. 'There's definitely the potential for a prejudicial effect.'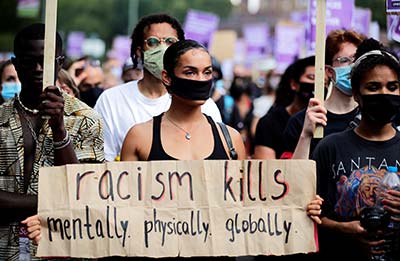 A Black Lives Matter demonstration in Berlin, Germany, 18 July 2020. REUTERS/Hannibal Hanschke
Part of this is to do with the way that juries are assembled, with the ethnic make-up of a jury rarely reflecting the cultural background of an ethnic minority person sitting in the dock. Kennedy says that while courts in UK metropolises like London can mitigate against this by assembling mixed juries, in large parts of the country it is not unusual for panels to be entirely white. Local demographics influence this, but the negative effects of racial stereotyping have an impact too.
'There are certain parts of the country where the local population will be predominantly white, but it's pretty rare that you would ever get that in London', she says. 'There's also the problem that you have to be on the voting register [to be called for jury service]. There are people who say "I don't care who is in government, it doesn't make any difference to me" so you get a cohort of people who won't register. Sometimes that's about alienation with the political system – you might get that from people who feel the system is alien to them.'
Kaiser says the situation is replicated in the US, where people of colour are disproportionately overrepresented within the criminal justice system, which has an impact on their disproportionate under-representation on juries. 'It varies a bit across the country but normally jury pools are made up of registered voters and if you have a prior felony you can't be a registered voter so that skews the representation', he says. 'In some places voter registration among people of colour is lower, which can skew it too. The composition of juries can be a problem.'
Despite this, there is evidence to suggest that, while individual jurors may hold racist views – and while prosecutors may seek to capitalise on that – juries on the whole do not reach racially prejudiced decisions. In a 2010 report written for the Ministry of Justice, Professor Cheryl Thomas QC of University College London examined the outcome of numerous verdicts reached in courts across England and Wales. She concluded that, even in instances when juries are all white, Black and minority ethnic defendants 'do not face persistent disproportionality when a jury reaches a verdict'.
For his 2017 review into how Black, Asian and minority ethnic people are treated in the UK criminal justice system, British MP David Lammy concluded that this is because juries deliberate as a group. 'This both deters and exposes prejudice or unintended bias', he wrote. 'Judgments must be justified to others.'
Kennedy agrees. 'I'm a big believer in the jury system and you can get a jury to rise above any resistance to certain things', she says. 'People arrive with a level of abhorrence about the nature of the crime and you have to really reinforce the fact that this is one of the few occasions where you can really participate in something serious, sitting in judgement on fellow citizens. I by and large do believe that juries rise above their own hostilities.'
Yet because prosecutors continue to try to play on those hostilities, Kennedy believes there is a case for ensuring juries are made even more diverse than the population at large.
'I always felt there was too much pressure if there was only one Black person on a jury', she says. 'That might satisfy some people in thinking they have diversity because one in 12 might reflect the population, but that won't do it because that one person is under too much pressure to be the voice of the Black community. Part of this is about stereotyping; having diverse juries is really important because you get a puncturing of that.'
A problem with policing
Despite the finding on juries, it is understandable that people from Black and minority ethnic backgrounds feel the criminal justice system is biased against them, particularly as the statistics bear this out. Figures from the Prison Reform Trust show that in England and Wales, 26 per cent of the prison population is from a minority ethnic group, meaning there are 9,000 more people incarcerated than if the prison population proportionally reflected the racial demographics of England and Wales.
A 2016 report from The Sentencing Project found a similar picture in the US. In The Color of Justice: Racial and Ethnic Disparity in State Prisons, the Washington DC-based advocacy organisation reported that African Americans are incarcerated at 5.1 times the rate of whites, that in 12 states more than half the prison population is Black and that in Oklahoma – the state with the highest overall Black incarceration rate – one in 15 Black males over the age of 18 is in prison.
When carrying out the research for his 2017 review, Lammy visited 12 cities in six countries to determine how the situation is replicated across the globe. His findings were stark.
'In France, Muslims make up an estimated 8% of the population and between a quarter and a half of the prison population', he wrote. 'In America, one in 35 African-American men are incarcerated, compared with one in 214 white men. In Canada, indigenous adults make up 3% of the population but 25% of the prison population. In Australia, Aboriginal and Torres Strait Islander prisoners make up 2% of the population, but 27% of prisoners. In New Zealand, Maoris make up 15% of the population, but more than 50% of the prisoners.'
And it is the actions of the police that have laid the ground for those realities. Lammy's report underlines the fact that prosecution service caseloads are 'determined by police arrest rates' and he found that in the UK those arrest rates are generally higher across minority ethnic groups than in the white group. Black men were more than three times more likely to be arrested than white men, the report found, while mixed-race men and women were more than twice as likely to be arrested than white men and women.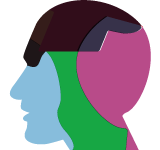 Those statistics were published 20 years after retired High Court judge Sir William MacPherson published his damning report into UK policing. Commissioned following the racially aggravated murder of Black London teenager Stephen Lawrence, MacPherson's report found that the police investigation into the murder had been 'marred by a combination of professional incompetence, institutional racism and a failure of leadership'. It made a total of 70 recommendations designed to show society's 'zero tolerance' to racism.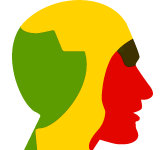 Two decades on, it is clear that there are still problems with racist attitudes within policing. At the end of 2020, the former chief legal officer for Scotland, Dame Elish Angiolini, published a report in which she described 'very worrying evidence' of racist, misogynistic and homophobic discrimination within the country's police force. This was leading Black, Asian and minority ethnic officers to quit the force at an early stage in their careers, she said, which in turn was reinforcing problems with the organisation's culture. At the start of this year, Her Majesty's Inspectorate of Constabulary and Fire & Rescue Services reported similar findings across England and Wales, finding that Black people are nine times more likely to be stopped and searched than white people and are 5.7 times more likely to have force used on them when they are stopped. In the US, reports show that Black men are 2.5 times more likely than their white counterparts to be killed by police and that Black people fatally shot by police were twice as likely as white people to be unarmed.
In some countries, that kind of policing can have an immediate impact on the make-up of the prison population. In France, for example, a system that can see people appear in court as soon as they have been arrested disproportionately impacts on those most likely to be targeted by police. Emmanuel Moyne, a partner at Paris firm Bougartchev Moyne Associés and Conference Coordinator of the IBA Criminal Law Committee, says the vast majority of people tried via this system are 'young and poor', which in a country that does not collect data on race can largely be taken to read 'Black'.
'They are more targeted on the streets due to the way they are dressed and due to the fact they are in poor neighbourhoods', he says. 'They are arrested, taken into police custody and brought to the court after two days in custody and one night in jail. They are tried on the spot and most of them go to jail. They are more harshly sentenced when they are brought through in that system – the figures show that the risk of being jailed is eight times higher through the immediate court appearance system than through going to court after an investigation.'
Lucev notes that a similar system exists in Italy. It is problematic, he says, because it means neither client nor attorney are afforded the opportunity of constructing an adequate defence. 'It is very constrained for the defence because it doesn't give you much time to prepare', he says. '[People are sent straight to court] based on the assessment that the evidence is self-evident because they have been arrested while committing the crime, but sometimes that's the first time you have seen the client in your life – they have just been arrested and you don't even know their name.'
In other words, a cohort of people that is more likely to be stopped by police is also more likely to be sent into a courtroom situation where their chances of receiving a fair hearing with a solid defence are greatly reduced.
Glimmers of hope
In New Zealand, steps have been taken to bring about the kind of change. After being pioneered by Judge Heemi Taumaunu – the country's first Maori chief district court judge – culturally sensitive Rangatahi Courts have been rolled out across the country. Barrister Ish Jayanandan, Asia Pacific Regional Forum Liaison Officer of the IBA Criminal Law Committee, says it is a hugely significant development.
'The courts are making great efforts to try to make it more user-friendly for Maoris so they're not looking at it as an alien concept', she says. 'When it comes to an Indigenous defendant, they don't understand this concept of a single person when it comes to dealing with a wrong – when you've done something wrong, you've not just done something to your own spirit, but to your whole family and tribe and region. It's not just victims who are represented but the families of the defendants too and that's so beneficial. At least one in ten clients, where they have their elderly nana dragged to court, it has an effect on them. The Western concept is for you to see the wrong you have done the victim, but we've seen more change when showing how the wrong has affected their own family.'
The murder of George Floyd and the resurgence of the Black Lives Matter movement led to many firms redoubling their efforts to tackle racial inequality
David Patient
Managing partner, Travers Smith
For now, Rangatahi Courts are only being used for youth justice, but they have been deemed so successful moves are afoot to see them extended for adults too. It is an example that other justice systems could learn from because, as Peter Dawson, Director of the UK-based Prison Reform Trust, says, the current set-up in which ethnic minorities are disproportionately disadvantaged, arrested and imprisoned is designed to reinforce rather than break the status quo.
'We congratulate ourselves all the time on having a world-leading system of justice but it has very unjust outcomes', he says. 'Lots of prisons are in the countryside. They have an all-white staff but a mainly Black prison population so there is chronic misunderstanding and fear on both sides. There's lots of evidence of ethnic minorities getting harsher treatments in terms of use of force and where they sit on incentive schemes. There's a system for making complaints but if you are Black you have a one in ten chance of having a complaint of discrimination against a member of staff upheld. That feeds itself.'
For Patient, that cycle will only be broken if everyone involved in both the justice system and the wider legal profession takes action that is targeted, long-term and continues when the media spotlight has turned the other way. 'The murder of George Floyd and the resurgence of the Black Lives Matter movement led to many firms redoubling their efforts to tackle racial inequality, and to effect tangible change in the workplace and the wider community', he says. 'Building an anti-racist workplace will be a long-term process going well beyond one-off interventions.'
Margaret Taylor is a freelance journalist and can be contacted at magsntaylor@gmail.com