Hybrid working escalates as legal sector returns to the office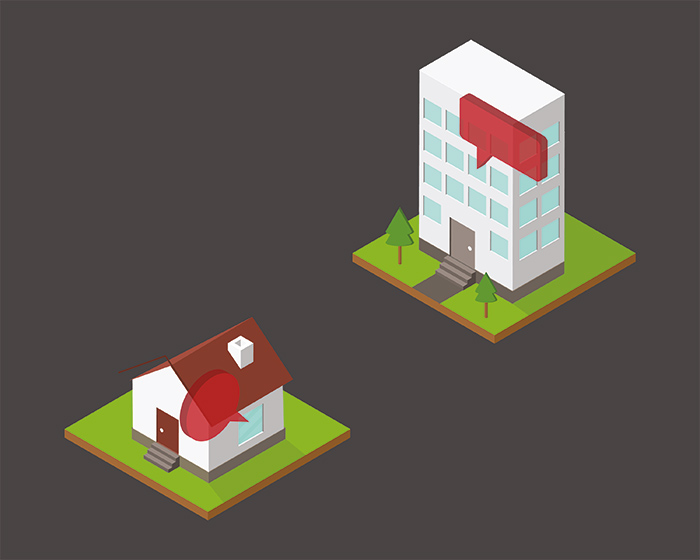 Credit: Piscine26 / Shutterstock
As Covid-19 restrictions ease and offices reopen, the legal profession is embracing flexible working on a wide scale for the first time. In-House Perspective explores how in-house legal teams may need to support their own organisation in undertaking broader hybrid working practices, as well as adjusting to the new ways in which external firms will be operating.
While some companies have come under fire for seeming to pressure their own employees to return to the office, other organisations see flexibility as crucial for diversity and inclusion targets.
For Harpreet K Sidhu, IBA Corporate Counsel Forum Publications Officer and the General Counsel, Corporate Secretary and Privacy Officer at Pethealth – A Fairfax Company – a commitment to diversity includes 'flexibility in terms of work hours [and] paternity leave and maternity leave', as well as issues of class, education, race and gender.
In April, Vodafone announced a new roster of legal advisers selected on the basis of shared commitments to environmental, social and governance best practices, and the promotion of diversity targets. Among these advisers is the London firm Slaughter and May, which has launched a trio of flexible working options for associates, including project-led flexibility, trimming working hours by up to 20 per cent and splitting hours with other associates.
Clare Murray, Founder and Managing Partner of specialist employment and partnership law adviser firm CM Murray, says 'there seems to be some suggestion that if you have a flexible environment, somehow you're not driven by excellence or by accountability. Frankly, talent is a premium. When you've got amazing people, you really want to cater to their needs, within reasonable parameters, to keep them.'
She adds that 'as long as your values and your expectations are clear on technical excellence, collaboration and your client service, people get that. As long as they feel safe and supported and promoted, they trust us, and we certainly trust them to do what they've got to do to get [the work] done.'
Sidhu believes that the advantages of flexible working are numerous, particularly for global companies, because technology facilitates increased accessibility. 'You can easily access anybody that you need quickly, you can set up a face-to-face meeting quickly using Microsoft Teams and Zoom,' she says.
Yet, in terms of data protection, privacy and cybersecurity, the risks are huge. 'Look at all the information that's moving around through emails and through teams, as you're uploading documents and sharing screens. That's a big security risk,' Sidhu says. 'So, yes, it's great to use all these tools, but then you also have to be careful. Security must be top of mind.'
Murray suggests carrying out an audit of the business and the types of jobs within it to identify which would suit flexible working. She believes, however, that with the right technological support and a proactive mindset, there are very few professional service roles that would not be suitable.
This audit, she says, should be followed with a group consultation with staff regarding the proposals based on the findings. 'As part of this consultation, articulate your expectations, such as business hours, and encourage boundary-setting; engage with staff to get their views on your proposals, and any suggestions or realistic alternatives they may have.'
'If there are people who are nevertheless still dissenting, then you need to have one-on-one discussions with them to find out what the issues are, assess their individual circumstances and potentially make adjustments to accommodate them, especially if they have health or family-care needs', she adds.
Failing to do so, Murray suggests, could lead to an unlawful discrimination risk if you try to apply a blanket policy.
Sidhu suggests that not catering to flexibility needs will damage staff retention. 'If you put a rigid workplace policy in place, people are going to leave', she says. 'And they will go somewhere where there's flexibility. [...] You can have that regimented policy, or you can have the best talent and trust them and give them autonomy.'
"If you put a rigid workplace policy in place, people are going to leave

Harpreet K Sidhu, Publications Officer, IBA Corporate Counsel Forum

The 2021 EY Work Reimagined Employee Study, which surveyed more than 200 law department staff among its 16,000 respondents and was published in May, found that nine out of ten employees in corporate legal departments wish for increased flexibility in when and where they work. If they don't receive this, 54 per cent of law department employees suggest they would quit.

Murray says that once a policy is in place, staff and managers must be trained in it to ensure that no-one gets left behind. 'That is one of the most significant challenges with having an imbalance of flexible working,' she says. 'There's a risk that people who aren't physically in the room can lose the essence of internal relationships that drive work, training and career progression opportunities.'

'That could create potential employment claims if someone feels like they're being treated as a second-class citizen compared to their colleagues in the office,' she says. 'The onus is on the firm or organisation to make sure that their technology and infrastructure is set up so that you are as visible working from home as you are sitting down the corridor in person.'

Murray also warns that virtual meetings can become overly transactional and says it's important to 'make sure that there's enough in-person time with colleagues, and also with clients, to retain that personal empathy, so that you don't become dehumanised and you don't dehumanise other people.'

In that vein, protecting employees from problematic workplace behaviour will also require a recommitment in the face of increased virtual working. 'It's really important to renew your policy and training on behavioural issues, such as harassment and bullying,' Murray says, 'and make sure people know how they can raise issues safely when working flexibly and that those issues will be dealt with carefully and promptly.'