Fighting corruption remains a low priority for the EU
RUTH GREEN, IBA MULTIMEDIA JOURNALIST
Corruption costs the European Union billions of euros every year. However, a growing list of EU countries are looking to pass laws that could weaken efforts to root it out, raising questions as to how committed the EU is to fighting corruption.
A 2014 report published by the European Commission (EC) found that corruption costs the EU €120bn per annum – almost as much as the EU's annual budget. This marked the first time a survey had been conducted that examined corruption across every EU Member State. At the time of publication, the EC said these reports would be published biannually, but none materialised in 2016.
A 2016 study commissioned by the European Parliament found the cost of corruption to the EU could actually be as high as €990bn – eight times higher than previous estimates.
Nevertheless, in January 2017, Frans Timmermans, Vice-President of the EC, wrote an internal letter to Claude Moraes, Chair of the European Parliament's Committee on Civil Liberties, Justice and Home Affairs, saying they had shelved this type of reporting in favour of addressing corruption concerns within the so-called European Semester – the EU's annual process of macroeconomic surveillance of Member States.
The decision was widely criticised at the time, including by Carl Dolan, Director of Transparency International EU, who said: 'The message coming from the European Commission is clear: fighting corruption is no longer a political priority and graft is only a serious problem in a minority of Member States. Now, more than ever, we need a strong and visible commitment to tackling corruption. Rising populism and the weakening of the rule of law across Europe requires concrete action from the EU on fighting corruption.'
Drago Kos, Chair of the Organisation for Economic Co-operation and Development's Working Group on Bribery, says recent developments highlight the EU's ongoing disinterest in this area. 'It is obvious that the fight against corruption has never been a priority for the EU,' he told Global Insight. 'The problem is that the EU is now being torn apart by so many other issues – Brexit, a split between traditional democracies and strange developments in new democracies – and all of this is directly threatening the existence of the EU.'
The EC's decision came at a crucial time for Romania in particular. In early 2017, the country was wracked by protests opposing alleged government attempts to water down the country's anti-corruption laws. A year on, the protests continue as another wave of legislation looks to reduce the Anti-Corruption Directorate's (DNA) investigative capacities and bring it under greater political control.
"Rising populism and the weakening of the rule of law across Europe requires concrete action from the EU on fighting corruption
Carl Dolan
Director, Transparency International EU
Romania joined the EU in 2007 alongside Bulgaria, and both countries continue to be subject to the EC's Co-Operation and Verification Mechanism (CVM), which monitors their progress on judicial reform, corruption and, in Bulgaria's case, organised crime.
Despite this measure, Kos believes the EU has failed to keep adequate pressure on both countries. 'It seems that, after accession, countries like Romania and Bulgaria were facing pressure from the EU, but this is now decreasing,' he says. 'In Romania, the Anti-Corruption Directorate was very effective in fighting corruption, but now I think politicians there have decided this is the real time to fight back,' he says. 'If Romanian citizens were not so aware of the need to fight corruption, if they were not so sensitive to that issue, I would not have any doubt that [the politicians] would succeed because the EU is not reacting at all to such issues.'
Indeed, the CVM was not applied to Croatia, which joined the EU in 2013. Nor was it applied retrospectively to countries that acceded in 2004, such as Hungary, which is still ranked as one of the most corrupt countries in Europe according to the 2017 Transparency International Corruption Index.
Jitka Logesova, former Head of Regional Compliance, Risk and Sensitive Investigation at Kinstellar and Senior Vice-Chair of the IBA Anti-Corruption Committee, says countries like Hungary could significantly benefit from greater EU involvement in fighting corruption. 'In Hungary, most of the high-profile corruption cases are related to EU development funds,' she says. 'It is our impression that the EU is not really prepared to deal with reluctant authorities and systematic corruption. There are also numerous anti-corruption watchdog organisations in Hungary that would require more political support from the EU.'
Cvete Koneska, a senior analyst at Control Risks, says the EU is restricted in what it can do to stamp out corruption among its members. 'The situation in Hungary and Poland has demonstrated that the EU currently has limited means to influence Member States in this regard, and the means it does have – such as the rule of law process – are constrained by voting rules, such as the demand for unanimity,' she says.
The 2016 European Parliament study, which included the indirect alongside the direct impact of corruption on the EU, also estimated that a CVM mechanism applied to more Member States 'could reduce the costs of corruption in GDP terms by around €70bn annually'.
There is evidence that the EU may be starting to take a harder line on corruption-related issues. In December 2017, amid growing concerns over the rule of law and separation of powers in Poland, the EC triggered Article 7 of the 2009 Treaty of Lisbon, giving the country just three months to reverse judicial reforms or risk losing its voting rights.
Koneska says recent moves by the EC to link the next EU budget – of which Poland is currently the greatest beneficiary – to Member States' capacity to maintain a 'functioning and independent judiciary' are promising. 'There is growing demand among older Member States to strengthen the EU in this regard – for example, by linking EU funds to respect for basic democratic values and rule of law,' she says. Although Koneska warns that 'finding unanimity to implement such a change is likely to be very difficult'.
---
Experts discuss improving retention of women lawyers
Steps to tackle the barriers facing women in the legal profession were discussed by an expert panel on 21 March, at the launch of the IBA Legal Policy and Research Unit's groundbreaking report, Women in Commercial Legal Practice.
Held at the London office of Norton Rose Fulbright, the event explored the failure of workplace diversity policies and other findings outlined in the report. It went on to emphasise the power of sponsorship, agile working and greater male engagement in boosting women's career prospects.
The panel comprised Kiran Sharma, a partner in the Private Equity Team and Lead Partner of Ropes & Gray London Women's Forum; Funke Abimbola, General Counsel and Head of Financial Compliance at Roche; Hebert Smith Freehills' Global Diversity Partner, Nick Turner; partner at CMS, Chris Watson; and Farmida Bi, partner and incoming Chair of Norton Rose Fulbright.
In addition to highlighting the need for law firms to roll out structured sponsorship programmes, the panel discussed frameworks being put in place across their organisations to change decades-old working structures that have consistently prevented women lawyers from advancing to partner level. This includes targets to reach 30 per cent women partners – a level seen as being sustainable and driving further progress.

For a report and interview clips from the panel event, go to tinyurl.com/iba-women-law-news
---
New podcast: Russia and the diplomatic standoff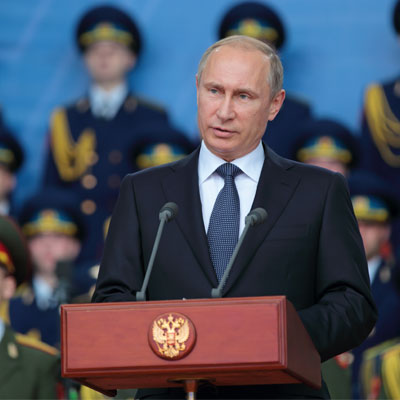 From interference in the United States presidential election to the current diplomatic standoff with the United Kingdom, relations between President Putin's Russia and the West appear to be in dangerous decline.
This podcast considers the West's response as Russia – still embroiled in the Ukraine crisis and the Syria conflict – continues to adopt a defiant stance on the world stage.
Anders Fogh Rasmussen, Secretary General of NATO from 2009 to 2014, assesses attempts to reach out to Russia and the strategy of Western powers;
Robert Gates, US Secretary of Defense under Presidents George W Bush and Barack Obama, considers Russian interventionism and the sanctions imposed by Washington, DC; and
Jack Straw, UK Foreign Secretary between 2001 and 2006, analyses Russia's strategic place in Europe in light of Brexit.
Listen to the podcast at tinyurl.com/iba-podcast-russia
---
IBA Rome 2018 – register now
Registration is now open for this year's IBA Annual Conference – the largest and most prestigious event for international lawyers.
Taking place in Rome on 7–12 October, this year's event will feature the winning formula of exceptional showcase sessions, committee sessions, as well as updates on the work of the Presidential Task Forces and a packed social programme.
To register and view more details on attending, the programme, awards and scholarships, and more, go to tinyurl.com/rome-2018-conference
---
LPD partners with UN labour agency on The Future of Work
The IBA Legal Practice Division (LPD) is collaborating with the United Nations' International Labour Organization (ILO) as part of a two-year initiative to assess the challenges facing the world of work.
An LPD working group will produce a series of reports on a broad range of global legal issues, based partly on surveys of specialist lawyers from approximately 80 countries.
The results will feed into the ILO's wide-ranging debate on 'The Future of Work', due to conclude in 2019, which is exploring major changes to work and labour with a social justice mandate.
The LPD project will consider multiple legal dimensions and implications relating to, for example:
new technologies in the workplace;
the impact of the new forms of work organisation and employment relations on corporate law;
the effects on intellectual property in the employer-employee relationship;
corporate social responsibility and the protection of human rights in the neo-technological workplace;
the role of criminal law in the protection of workers' rights, compliance and investigation;
the consequences of climate change; and
health and safety issues.
More information on the ILO initiative, 'The Future of Work', is available at tinyurl.com/ilo-work
---
In Memoriam – Marijan Hanžekovic
Marijan Hanžekovic, the former President of the Croatian Bar Association and an active member of the IBA Council, passed away aged 66 in January 2018.
It was during his presidency, from 1994 to 2000, that the Croatian Bar Association joined the IBA. Highly valued and respected, he always attended the IBA Bar Leaders' meetings, donating his time and expertise.
A strong advocate for the independent, everyday work of lawyers to promote the rule of law, Hanžekovic also did much work on the protection of lawyer confidentiality.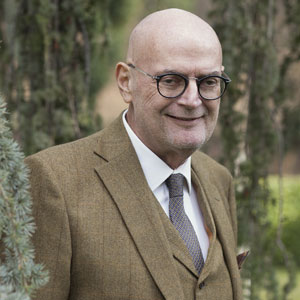 He first opened a law office as a young graduate in 1978, later co-founding Hanžekovic, Radakovic & Partneri. In subsequent years, as a member of the Legislative Board of the Croatian Parliament and the Ministry of Justice, he was involved in developing various legislation and the introduction of legal aid. In 1997, he was elected to the Council of Europe as an arbitration judge.
The IBA extends its sincere condolences to Hanžekovic's colleagues, friends and family.
A tribute: David Caron, King's College London
David Caron, one of the architects of the Executive LLM run jointly by King's College London and the IBA, passed away on 20 February.
As former Executive Dean of the Dickson Poon School of Law at King's, Caron was key in creating the industry-leading course, launched in 2016.
'David immediately grasped the concept of equipping the next generation of global lawyers with a broader perspective to enable them to confront challenging global issues,' said Professor Nigel Savage.
IBA Executive Director Mark Ellis added: 'One of the giants in the international legal community, the IBA's LLM programme with King's became a reality because of David's vision, resourcefulness and endless dedication.'
A distinguished international dispute resolution lawyer, Caron was also a member of the World Economic Forum's Global Agenda Council on the Rule of Law, and the US Department of State's Advisory Committee on Public International Law.
---
Nominations open for 2018 Outstanding Young Lawyer and Pro Bono awards
The IBA Young Lawyers' and Pro Bono Committees are seeking nominations for their 2018 awards, to be presented at the IBA Annual Conference in Rome.
In recognition of former IBA President William Reece Smith Jr, the Outstanding Young Lawyer of the Year Award is aimed at young lawyers who have shown excellence in their work, a commitment to professional and ethical standards, as well as a commitment to the larger community.
The Annual Pro Bono Award will honour a lawyer leading the profession in building a pro bono culture, who has shown an outstanding commitment to pro bono work as part of their legal career.
For more information and to apply, go to tinyurl.com/young-lawyer-2018 and tinyurl.com/pro-bono-2018. The deadline for applications for both awards is midnight (BST) on 1 June 2018.
---
Gulf countries urged to improve labour standards as construction investments surge
EMAD MEKAY, IBA MIDDLE EAST CORRESPONDENT
In a new report, the International Labour Organization (ILO) has rebuked governments in the Middle East for low labour standards, particularly in the construction sector.
Oil-rich countries of the Persian Gulf are taking on mega-projects that employ millions of expatriate workers and cost billions of dollars. The ILO says that, despite some improvements, low oil prices have resulted in delays in payments to workers and unsafe work conditions.
The 40-page report, Exploratory study of good policies in the protection of construction workers in the Middle East, comes at a time when a group of new leaders are taking over in the area. Many of them are trying to make their mark by launching major construction projects. Countries of the oil-rich Gulf Cooperation Council (GCC) – Bahrain, Kuwait, Oman, Qatar, Saudi Arabia and the United Arab Emirates – are investing heavily in labour-intensive projects such as sports stadiums, educational institutions, condominiums and even new cities.
Qatar – host nation of the 2022 football World Cup – says it's spending $500m a week on major infrastructure projects ahead of the tournament.
In Saudi Arabia, Crown Prince Mohammed bin Salman has kickstarted a plan to build a $500bn mega-city, called NEOM, extending into Egypt and Jordan.
Egypt's Abdel Fattah al-Sisi is building a new city with huge buildings and hotels, called the New Administrative Capital.
The construction sector in the GCC alone surged 30 per cent in 2017, according to a study by the Dubai-based MENA Research Partners, pushing the sector's current projects to an enormous $2.6tn.
Despite the surge in construction activity in those nations, the ILO report states that laws to protect labour are still inadequate.
The report says low-skilled workers 'face risks relating to flawed recruitment, late payment of wages, dangerous working and living conditions, and may have limited access to effective dispute resolution'. It warns that construction workers are vulnerable to exploitation, including forced labour.
Construction companies are resorting to extensive subcontracting and outsourcing through labour supply companies. This has resulted in major pay delays for workers at the bottom of the supply chain. It has also opened up workers, mostly from developing nations in Africa or Asia, to interruptions when a supplier goes bankrupt or there's a pay dispute.

Because of low oil prices, Riyadh started state spending cuts in late 2015. Many Saudi builders who work on government projects were forced to delay payments for workers. Like in Saudi Arabia, most construction businesses in the GCC member countries depend heavily on the government for their cash flow.
Jill Wells, author of the ILO report and Senior Policy Adviser at Engineers Against Poverty, says better legislation solved similar problems in other countries. 'Abolishing such "pay when paid" systems and adopting other innovative solutions, such as a ring-fenced project bank account which allows subcontractors to get payment after completion of work, can offer a safeguard for workers.'
The report notes some positive developments but says they don't go far enough. Qatar and Kuwait, for example, both introduced wage protection systems in November 2015. Doha also developed penalties, such as fines, visa restrictions and possible prison terms, for managers whose companies do not follow the new system.
The problem in Saudi Arabia, the largest GCC country in terms of population in particular, could worsen given the government's push towards even more austerity measures. During previous downturns and oil price slumps, Riyadh used to give advance payments – a practice that is no longer occurring.
Rights groups estimate that there are some 24 million foreigners working in the six-nation GCC bloc.
The ILO recommends that the GCC countries pass legislation requiring all public sector clients to pay tier-one contractors within 30 days of the valuation date and charging automatic interest on late payment. It also calls for rapid adjudication to resolve disputed items in payment applications and ensure freedom of association for migrant workers, as well as worker representation at company level.
Selvamalar Alagaratnam, Senior Vice-Chair of the IBA Employment and Industrial Relations Law Committee, agrees with such advice but isn't sure the freedom to organise would benefit workers in the Middle East. 'I am ambiguous about whether freedom of association would help. From local experience, migrant workers are reluctant to get involved in unions.'
Patrick Benaroche, Vice-Chair of the IBA Employment and Industrial Relations Law Committee, believes the priority should be to look holistically at rights in the region. 'It is a hierarchy of needs, and without minimising the need for labour reform, I think we need to consider whether the environment in that region first requires more fundamental reforms, such as respect for the rule of law, freedom of expression, access to justice, etc. While labour law reform will help, it won't be sufficient in my view.'