US and China announce trade truce as WTO reaches 'debilitating' dispute settlement impasse
RUTH GREEN, IBA MULTIMEDIA JOURNALIST
The possibility of an all-out trade war between the United States and China looked increasingly real. It took a face-to-face meeting at the G20 summit for the countries' leaders to declare a temporary truce while they work to resolve the dispute.
The feud arose when the US imposed tariffs on more than $250bn of Chinese imports – from aluminium and steel to consumer goods – claiming China's 'unfair' trade policies had put US companies at a competitive disadvantage. This prompted retaliation, with China putting charges on $110bn of US goods.
During the recent G20 summit in Buenos Aires, President Trump and President Xi Jinping agreed to a 90-day moratorium on raising tariffs. There have been three rounds of US tariffs on Chinese imports so far in 2018. Before the truce, the Trump administration announced tariffs on Chinese goods would rise from ten per cent to 25 per cent in January 2019. The White House says it will impose the tariff hike if the two parties fail to come to an agreement after 90 days of talks.
Vanessa Sciarra, Vice-President for Legal Affairs and Trade and Investment Policy at the National Foreign Trade Council, says that from the outset China has been the most pressing trade issue facing the Trump administration. 'The US President's instincts continue to be very hawkish on trade – very much "America First",' she says. 'He's very concerned about our bilateral relationships. I think he's consistently convinced the US has been taken advantage of and is not consistently pursuing our rights.'
Global stock markets jumped after the truce was announced, but China's economy has already taken a hit. Both the trade war and higher US interest rates spooked investors so much in mid-October that China's main stock exchange index slumped to its lowest level since 2014.
Companies across China have been affected, says Eric Jiang, a senior partner at Jurisino Law Group in Beijing and an officer on the IBA's International Trade and Customs Law Committee. 'Many businesses are thinking of changing their supply chain, relocating their suppliers to another country, or sourcing from another country,' he says.
Businesses in China and the US have been facing considerable trade uncertainty
US companies are also feeling the heat, says Eric Emerson, Chair of the International Trade and Investment Group at Steptoe & Johnson in Washington. 'These tariffs are costing US businesses millions of dollars and forcing them to make difficult commercial decisions in an extremely uncertain legal environment,' says Emerson, who is also Co-Chair of the IBA's International Trade and Customs Law Committee.
Another challenge has emerged in the form of a new free trade agreement (FTA) negotiated between Canada, Mexico and the US. The agreement, which is set to replace the North American Free Trade Agreement, contains a US-devised provision that requires each party to inform the other signatories if they plan to sign an FTA with another state.
The clause effectively gives the US the power to veto any plans by Canada and Mexico to sign FTAs with other global powers like China. The concern now is that this provision could be replicated in any future FTAs brokered by the US, which is already planning to negotiate three separate deals with Japan, the European Union and the United Kingdom. 'They could have this poison pill everywhere, so if anyone wants an FTA with China then they'll need to get consent from the US,' says Jiang. 'That's a serious check on China's ability to sign trade agreements with major economies.'
The Trump administration has repeatedly criticised the World Trade Organization (WTO) for allegedly treating the US unfairly. Yet there's growing unease that US influence at the WTO could severely affect the body's ability to resolve trade disputes. Since 2016, Washington has blocked the reappointment of judges to the Appellate Body of the WTO's Dispute Settlement Body, which deals with disputes between WTO members.
The Appellate Body typically consists of seven judges and requires a quorum of three judges to make a final decision on any dispute. However, the number of judges is now down to just three – one Chinese, one American and one Indian judge. In June, the Chair, Ujal Singh Bhatia, said the impasse on reappointing judges was 'debilitating' the WTO dispute settlement system and called on members to 'take swift and robust action to remedy this situation'.
Cases involving the US or China could be particularly affected since WTO rules stipulate that judges must be 'independent, impartial and avoid conflicts of interest' or risk being recused from a case. Jiang warns that the high potential for conflict of interest could prevent the Dispute Settlement Body from issuing judgments: 'I'm not optimistic about the WTO being able to settle this war.'
---
Rome 2018 - Annual Conference highlights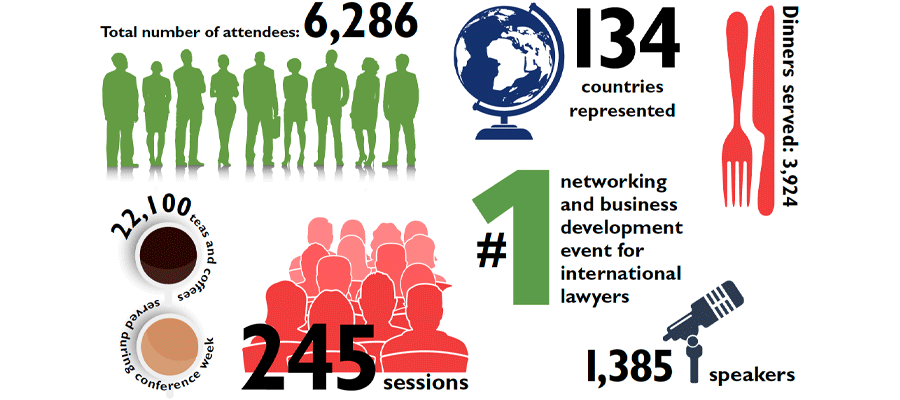 Legal practitioners from around the world came together in Rome on 7–12 October as the IBA staged its 2018 Annual Conference. Many of the highlights can be found on the Rome 2018 website and in this edition of Global Insight.
Welcoming delegates to this year's event, IBA President Martin Šolc made a renewed call for the legal profession to combat the erosion of core values. He also launched a new public education campaign illustrating the importance of the rule of law in our everyday lives (here).
In a keynote address, Romano Prodi, the 10th President of the European Commission and two-time former Prime Minister of Italy, warned of the threat facing liberal democracies from populism. He discussed the risks and division to European unity, and spoke more broadly on tensions within the global order.
The Annual Conference also featured interviews with past President of Ireland and UN Special Envoy for Climate Change, Mary Robinson; former UK Home Secretary and Chancellor, Ken Clarke; and the Prosecutor of the International Criminal Court, Fatou Bensouda. Other highlights included the various Showcase Sessions on, for example, cybersecurity, threats from the tech revolution and the role of bar associations.
Visit the Rome 2018 website at tinyurl.com/iba-rome and see this edition of Global Insight for all the highlights, including film and photos.
---
IBA awards recognise pro bono, young lawyer and Group Member achievements
The IBA annual awards for outstanding work in pro bono and young lawyer initiatives were presented to remarkable lawyers at the Annual Conference in Rome, while three law firms received a special Group Member Award.
The Pro Bono Award honoured Mongolian lawyer Baasanjargal Khurelbaatar, in recognition of her tenacious efforts to persuade the government to ban children's involvement in winter horse racing in the country.
Oliver den Dauw collected the Outstanding Young Lawyer Award, for his ability to cope with very difficult circumstances without losing sight of his goal to assist persons affected by human rights violations.
In addition, Debevoise & Plimpton, Hogan Lovells and Linklaters each received the IBA Group Member Award, in recognition of their extraordinary contribution to the eyeWitness to Atrocities organisation. All three firms have provided committed teams of lawyers to review and categorise video footage and images captured using the eyeWitness app.
Hogan Lovells was also recognised for devoting more than 1,300 pro bono hours to, and co-authoring, the Inquiry on Crimes Against Humanity in North Korean Political Prisons, a project spearheaded by the IBA's War Crimes Committee. This is the largest pro bono contribution in the history of the IBA.
---
2019 Annual Conference - register your interest
Seoul in South Korea will be the host city for next year's IBA Annual Conference on 22–27 September. The capital of Asia's fourth-largest economy is a thriving metropolis that mixes deep traditions with tech and innovation.
Register your interest at tinyurl.com/seoul-interest to receive full conference details as soon as registration opens in March 2019.
---
M&A due diligence – practical guidance
New guidelines on legal due diligence for mergers and acquisitions have been issued by the IBA's Corporate & M&A Law Committee.
Comprising practical guidance and useful information on conducting due diligence investigations in the context of M&A transactions, the guidelines are intended to help mitigate legal, regulatory and business risks and promote a broader understanding of what clients expect. They were developed with input from across the IBA's Legal Practice Division.
As the document explains, M&A due diligence plays a key role in target valuations, the structure of transactions and contractual protections for potential buyers. The process involves various legal practice areas, as well as professionals from various jurisdictions.
The guidelines aim to promote a broader comprehension of client expectations, help improve the quality of due diligence investigations, and mitigate the legal, regulatory and business risks that can arise.
Download the report at tinyurl.com/iba-m-A-guide
---
Latest podcasts examine democracy in crisis and the legal profession in the #MeToo era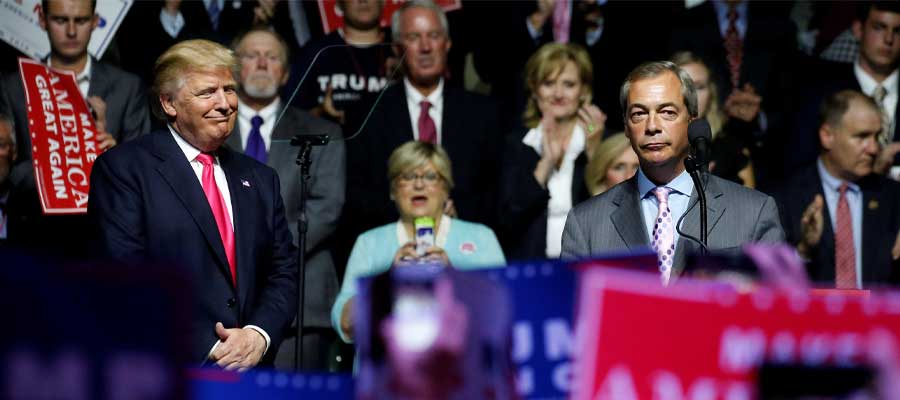 The wave of popular discontent that led to the Brexit referendum in the United Kingdom and the election of Donald Trump as United States President is fast becoming a full-blown crisis in democracy. In the first of two new podcasts, Global Insight examines the challenges facing traditional systems and legal institutions:
Ken Clarke, former UK Chancellor, Home Secretary and Justice Secretary, assesses the chaotic and angry state of Brexit-era politics;
Romano Prodi, the 10th President of the European Commission, considers how a backlash against globalisation has led to the rise of populism worldwide; and
Jennifer Rubin, a right-of-centre columnist with The Washington Post, reflects on the serious challenge to democratic norms and values, particularly in the US.
In the second podcast, diversity champions from across the legal profession explore cultural and structural changes needed to tackle the longstanding barriers facing women lawyers, as the #MeToo movement evolves into a broader rallying cry for women's equality and influence in society.
Listen to IBA podcasts at tinyurl.com/iba-podcasts-2018
---
Innovation in Energy Law and Technology – new book
A new book on energy innovation and the law has been published by Oxford University Press, in collaboration with the IBA's Section on Energy, Environment, Natural Resources and Infrastructure Law (SEERIL).
Innovation in Energy Law and Technology: Dynamic Solutions for Energy Transitions examines how the law may have to adapt to future trends in energy production and sustainability, considering issues such as energy justice, stranded assets and long-term investments.
Edited by members of SEERIL's Academic Advisory Group, the book considers the regulatory options and explores, for example, how the law could guarantee human rights, sustainable development and the eradication of energy poverty.
More information at tinyurl.com/iba-energy-book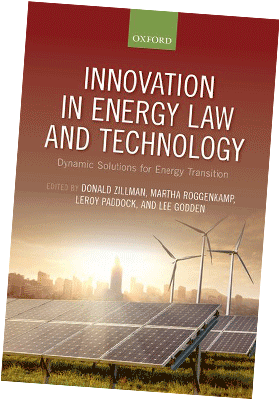 ---
Ombudsman schemes reviewed in new Access to Justice Committee report
The global impact of ombudsman services is examined in a new report from the IBA Access to Justice and Legal Aid Committee.
Ombudsman schemes and effective access to justice: A study of international practices and trends looks at the broad range of ombudsman models used worldwide to bridge the gaps created by formal, expensive and lengthy dispute resolution processes. Sector-specific schemes in the financial services, consumer and telecom sectors are given particular attention.
The report explains that ombudsman services have become a significant and permanent feature of legal systems across many jurisdictions, developing from a constitutional accountability tool to an independent complaints mechanism widely used in the private sector.
Issues examined include:
how ombudsman services fit into the wider regulatory framework;
the role of ombudsman bodies in dealing with corruption in the public sphere;
characteristics that make certain models more successful;
the level of public trust and awareness in ombudsman offices;
restrictions that come from dependency on funding;
the limits on investigations and legal intervention; and
digitalisation and the implications for access to justice.
Focusing on ombudsman offices whose mandate has a strong link with economic and social rights, the report identifies good practice, the challenges faced and the extent to which solutions can be transferred to other jurisdictions.
Download the report at tinyurl.com/iba-ombud
---
Whistleblowing: Federal Supreme Court ruling places offshore subsidiaries of Swiss banks outside secrecy laws
SIMON FULLER, IBA MANAGING EDITOR
Prosecutors have failed to establish that Swiss bank secrecy laws extend to foreign subsidiaries of Swiss banks. In October, Switzerland's Federal Supreme Court upheld an earlier court decision to acquit Rudolf Elmer of breaking bank secrecy rules. Elmer is the former employee of the Cayman Islands subsidiary of the Swiss bank, Julius Baer, who turned whistleblower over ten years ago.
After being fired from Julius Baer, Elmer disclosed banking information belonging to the branch to tax authorities and WikiLeaks.
The ruling confirmed that bank secrecy is limited to Swiss banks and their employees. Crucially, the case has established that the threat of criminal sanctions for violating bank secrecy cannot constrain whistleblowers from using data obtained from Swiss banks' foreign subsidiaries.
The Federal Supreme Court found that clients of foreign subsidiaries of Swiss banks are not covered by Article 47 of the Swiss Law on Banking Institutions, which allows criminal sanctions for violating Switzerland's bank secrecy rules.
Of the five-judge Federal Supreme Court panel, two judges dissented. They took the view that Julius Baer had delegated tasks to its Cayman Islands subsidiary, JBB, which in their view means the relevant law would apply to it as a third party mandated by a Swiss bank.
'Swiss prosecutors wanted to establish the "long arm of the law" in this case,' says Leah Ambler, Co-Chair of the IBA's Anti-Corruption Committee and an anti-bribery lawyer at the Organisation for Economic Co-operation and Development.
'A lot of countries have these secrecy provisions, not a lot of them have data about their enforcement of these. In Switzerland, they are proactively enforced on whistleblowers.'
'The Elmer decision is significant in limiting the extraterritorial application of Switzerland's severe banking secrecy laws,' says Kieran Pender, Legal Advisor for the IBA's Legal Policy & Research Unit and Project Lead for its April 2018 report, Whistleblower Protections: A Guide. 'Given the lack of adequate whistleblower protection laws in Switzerland, the decision may provide a degree of protection by omission.'
Saverio Lembo, a partner and Head of the White Collar Crime practice group at Bär & Karrer, says that 'by holding that banking secrecy should not apply to JBB, the judges decided against a globalisation of such secrecy. Indeed, as many other banks did, by delocalising its activities in the Cayman Islands, Julius Baer decided to submit itself to the local law. While foreign legislation might present certain advantages for the banks, the banks might in return run the risk of not being protected by Swiss banking secrecy any more.'
"Swiss prosecutors wanted to establish the "long arm of the law" in this case. A lot of countries have these secrecy provisions… In Switzerland they are proactively enforced on whistleblowers
Leah Ambler
Co-Chair, IBA Anti-Corruption Committee
The final decision in the Elmer case follows several high-profile leaks in recent years, including the 2016 Panama Papers disclosures of offshore tax regimes.
The decision looks to bring to an end Elmer's legal saga. He was first arrested in 2005 and detained again in 2011, when he came to global attention by publicly giving two compact discs to WikiLeaks. At the time, Elmer said these CDs contained evidence of tax evasion through offshore accounts by individuals and corporations.
A tribunal in Zurich later that year found Elmer guilty of violating Swiss bank secrecy laws by leaking confidential bank data to Swiss tax authorities, as well as of attempts to coerce and threaten Julius Baer officials.
In 2015, he again faced a tribunal in Zurich in a second case, this time in relation to allegations he'd broken bank secrecy laws when he leaked data from Julius Baer to WikiLeaks in 2008 and allegations that he'd forged documents. He was found guilty of both.
The Zurich Court of Appeal overturned the lower court's findings in respect of bank secrecy in 2016. Swiss prosecutors expressed concerns that excluding those connected to Swiss banks from the reach of Swiss bank secrecy laws would affect the 'substance' of the laws.
Benedikt Maurenbrecher is Vice-Chair of the IBA's Banking Law Committee and a partner at Homburger. 'The decision doesn't constitute an eroding of bank secrecy, as the contractual obligation [that banks have] remains in place,' he says. 'It's a tweaking of the case law, confirming that the protection afforded to banking secrecy by criminal law relates solely to banking relationships maintained in Switzerland. But confidentiality remains a key priority of Swiss banks and financial institutions, irrespective of whether the account relationship is maintained in Switzerland or abroad.'
As well as the implications for whistleblowing, there may be some impact on the use of offshore accounts by Swiss banks. Lembo notes that 'as it appears that such accounts open with foreign banks might not be covered by the banking secrecy, Swiss banks might be tempted to advise their clients to keep their assets on accounts open with banking establishments with a seat in Switzerland, to ensure their relationship will be subject to banking secrecy.'