Russian corruption: growing calls for tougher sanctions to combat 'dirty' money
RUTH GREEN, IBA MULTIMEDIA JOURNALIST
The United Kingdom has long been recognised as a favoured destination for wealthy Russian investors, but the flow of 'dirty money' from Russia is tainting the country's reputation. It is increasingly viewed as a safe haven for the Kremlin's coffers, according to a recent report by the UK House of Commons' Foreign Affairs Committee.
The report, entitled Moscow's Gold: Russian Corruption in the UK, highlights the contrast between the UK government's response to the nerve agent attack on former Russian double agent Sergei Skripal and his daughter in Salisbury in March 2018 and its willingness to turn 'a blind eye to London's role in hiding the proceeds of Kremlin-connected corruption'. The report also calls on the UK government to 'sanction more Kremlin-connected individuals' and work together with European Union partners and the United States to create a more effective sanctions regime.
Bill Browder, the Chief Executive Officer of Hermitage Capital Management and a vehement critic of Russian President Vladimir Putin, commends the latest US sanctions imposed by President Donald Trump following Russia's alleged meddling in the 2016 US presidential election. Browder, who was recently detained in Spain under a Russian Interpol arrest warrant, told Global Insight that the UK has not been tough enough on Russia to date. 'What everybody has to understand – and nobody does, even the governments that do these things, is that there are sanctions lists and there are sanctions lists,' he says. 'If you really want to touch the Putin regime, you sanction the people with money because those sanctions are absolutely devastating for those people with money.'
Currently, the UK cannot issue sanctions without the consent of the other 27 EU Member States. Matthew Getz, a partner at Boies, Schiller Flexner in London, says the US, which is able to impose sanctions more liberally on Russia than the EU, may have had more reason to do so to date. 'On the one hand, there's a lot more latitude in the US,' he says. 'For the individuals that were recently sanctioned, I think the EU would have to find specific, individual justifications that they were somehow involved or helped facilitate, coordinate or support the activity that we don't like. There is also a bit more reason for the US to place sanctions on Russia than Europe because Russia does appear to have engaged significantly in the 2016 US election.'
"The underlying problem is that London, as a very big financial centre, is a very attractive place for people who want to invest money and therefore also for those intent on laundering money
Bruno Cova
Co-Chair, IBA Anti-Corruption Committee
Although a large number of London's top law firms have Russian clients on their books, the report singles out magic circle firm Linklaters for its role in 'facilitating' the flotation of En+ Group on the London Stock Exchange in November 2017. The Russian aluminium and hydropower business and its owner, Oleg Deripaska, are among more than two-dozen Russian companies and individuals targeted on the most recent US sanctions list. Shares in En+ fell around 20 per cent in the wake of the sanctions announcement. Deripaska has since resigned from the company's board in a bid to persuade the US government to lift the sanctions.
In a statement, Linklaters said: 'We're very surprised and concerned at the passing criticism of Linklaters in the report. We reject any suggestion based solely on the fact that we – like dozens of other international firms – operate in a particular market that our services may somehow involve the firm in corruption, state-related or otherwise. As a leading global law firm, Linklaters adheres to the highest standards of business conduct, ensuring we comply with applicable laws and professional rules, including with respect to anti-bribery and corruption, anti-money laundering and sanctions.'
The National Crime Agency estimates that up to £90bn of illicit funds are laundered through the UK each year. There are no firm figures on exactly how much of this is Russian money, but research by Transparency International indicates some £4.4bn worth of UK property is linked to suspicious wealth and a fifth of this is by Russian individuals. A recent report by Global Witness also revealed that around £68bn from Russia has been invested in the UK's overseas territories over the past decade.
Bruno Cova, Chair of Paul Hastings' Milan office and Co-Chair of the IBA Anti-Corruption Committee, says the Foreign Affairs Committee's report highlights the inherent risks facing entities operating in the world's largest financial centres. 'The underlying problem is that London, as a very big financial centre, is a very attractive place for people who want to invest money and therefore also for those intent on laundering money,' he says. 'The report indicates that something more could be done – that I think is true, just as it is true for the US and several other jurisdictions. There is a lot of ill-gotten money around the world and that money tries to go to the big financial centres. The level of tolerance for these kinds of transactions has historically been a bit too high in certain countries. Perhaps the UK has also been a bit slow in terms of taking corrective measures.'
Cova believes this creates a particular challenge for the legal profession and other advisers. 'Law firms and other consultants have an obligation to know their customer; they should also be mindful of the reputational angle,' he says. 'Any law firm has to make sure – either because there is a legal obligation or because there's a potential reputational risk – that they know with whom they're dealing and they know the context of the transaction and take the necessary measures to manage the risk, including, in some circumstances, declining to represent that client.'
---
IBA whistleblower guidance supports new European proposals
New guidance to help jurisdictions and organisations to better protect whistleblowers has been published by the IBA, in a move that coincides with the launch of a proposed European law to strengthen the legal safety net for those who report misconduct.
Prepared by the IBA Legal Policy and Research Unit (LPRU) in collaboration with the Legal Practice Division, Whistleblower Protections: A Guide examines the limitations of legal frameworks in this area and indicates changes necessary to make them more effective and robust.
It says many countries afford little or no protection to whistleblowers and that, even in states that do have laws in place, there can be gaps in their scope and application, as well as a continuing culture of distrust and retaliation.

The guidance sets out the elements needed to develop and improve legislative frameworks at national level and also internal whistleblower protection policies in organisations.
In May, the LPRU presented the report at a workshop at the European Parliament, co-hosted by MEP Virginie Rozièr, where it was discussed alongside European Commission proposals to give a higher level of protection to those who report breaches of European legislation.
The planned law will establish safe channels for reporting both within an organisation and to public authorities. It will also protect against dismissal, demotion and other forms of retaliation.
Supporting the proposed law but global in its scope, the IBA's guidance recommends that whistleblowing be defined broadly to ensure various types of unlawful conduct are covered. Issues also examined in the guidance include:
the potential conflict between whistleblower laws and 'the duty of loyalty';
contrasting opinions about confidentiality and anonymity of whistleblowers;
the tension between the need to protect whistleblowers from retaliation and the need to protect organisations from frivolous or misguided claims; and
different types of remedies that may be available to whistleblowers.
Whistleblower Protections: A Guide is available to download here.
---
Podcasts: US-North Korea summit and Syria response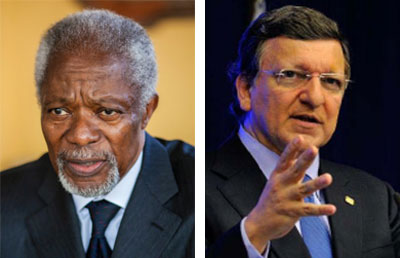 What might be on the negotiating table if a potential summit between North Korean leader Kim Jong-un and United States President Donald Trump goes ahead is assessed in the first of two new podcasts. Robert Gates, the 22nd US Secretary of Defense, considers what a proposed solution to the nuclear standoff could comprise – including a peace treaty and the gradual lifting of sanctions.
And Michael Kirby, Co-Chair of the IBA's Human Rights Institute, who chaired the United Nations Commission of Inquiry on human rights violations in North Korea, highlights the importance of how the crisis is handled and the test facing international law.
Amid escalating tensions over the Syria crisis following the suspected chemical attack in Douma in April, the second podcast examines the renewed focus on whether the international community should intervene.
Contributors including Kofi Annan, UN Secretary–General (1997–2006), and José Manuel Barroso, President of the European Commission (2004–2014) (pictured), discuss the continuing paralysis of the UN Security Council, the risks across the Middle East, and the ongoing challenge posed by the refugee crisis.
All IBA podcasts can be accessed at www.ibanet.org/Podcasts/Home
---
Bullying and harassment – take the survey
The IBA is encouraging its members and others in the legal profession to complete a new survey to gauge the nature and prevalence of bullying and harassment.
It comes after the IBA Legal Policy and Research Unit found that about 50 per cent of female lawyers in commercial practice and 30 per cent of their male counterparts have been bullied, with almost one in three female lawyers sexually harassed in connection with the workplace.
The survey seeks to dig deeper into the issues, and the results will be analysed and fed into recommendations for change, encouraging law firms to revisit their policies and training in this area. IBA members are urged to complete the survey and distribute it widely to their colleagues and networks.
To complete the survey, go to tinyurl.com/lpru-survey
---
Cross-border joint practice – new handbook for bars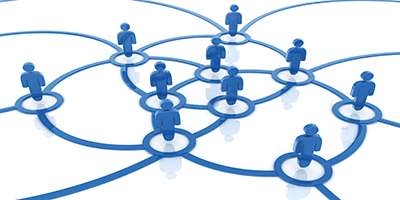 The practical and regulatory issues that arise when local and foreign lawyers form an 'association' or joint practice are explored in a new handbook from the IBA Bar Issues Commission. What model for cross-border joint practice? has been prepared by the International Trade in Legal Services Committee to assist IBA member bars, law societies or other authorities responsible for lawyer regulation.
It considers how lawyers from different jurisdictions can address any demands for the trade or regulatory liberalisation of ownership in law firms, as well as how collaboration between local and foreign lawyers can be structured to promote the development of the local legal profession and justice system.
The handbook covers, for example, the drivers for joint practice between lawyers; how law firms are collaborating across the borders; and how 'association' is influenced by trade agreements.
Download the handbook here.
---
Governmental power and the rule of law probed by expert panel
The first in a new six-part series of bipartisan panel discussions on contemporary rule of law challenges took place in Washington, DC in April.
'Preserving a Free Society: Governmental Power and the Rule of Law' saw current and former United States government officials consider the responsibilities and limitations that the rule of law imposes on the three branches of government.
The event was organised by the IBA in cooperation with The Woodrow Wilson International Center for Scholars.
Panellists discussed issues such as ensuring the government respects the legal limits of its own power, and the extent to which unwritten rules reinforce the rule of law.
Judge Thomas Griffith, Chief Legal Officer of the US Senate 1995–1999, commented that a measure that the rule of law is working is if the powerful don't always win: 'To me, the most fundamental concept of the rule of law can be reduced to this: might does not make right. There are protections so that sometimes the weak win.'
The focus on personality rather than policy specifics in presidential election campaigns was a concern raised by Ambassador Carla Hills, Chief Executive Officer of Hills & Company and US Trade Representative under President George W Bush.
George Mitchell, Senate Majority Leader (1989–1995), called for leaders to be more tightly bound by the law. 'I would suggest sharpening the provision that refers to the government itself being bound by the law to include a reference specifically to the ruler or leader,' he said. 'You can see around the world where leaders are essentially exempt from the rule of law and are able to impose their will on society and exempt themselves.'
Further discussions in the series will focus on what the rule of law means in practice for public citizens and those in government, and its importance to the institutions, traditions and durability of free societies.
The first panel discussion can be viewed at tinyurl.com/iba-free-society

---
Webinars examine insolvency reforms in India and law firm strategy
India's groundbreaking new Insolvency and Bankruptcy Code will be examined in an IBA webinar taking place on 2 July.
The live discussion, 'Resolving insolvency in India', will track the evolution of the Code since its launch in 2016 and how the regulator, financial system and businesses in the country are responding to the reforms.
Offering a practitioner's perspective, it will include a case study from an insolvency resolution professional, sharing his experiences in managing one of India's toughest insolvencies. Another webinar, on strategy planning in law firms, took place on 8 May and can now be watched online. It features legal and business leaders discussing strategy implementation and how to get buy-in from staff and clients.
It outlines how law firm partners can be better prepared for management and strategic issues, emphasising that strategy planning does not guarantee success, but does lay strong foundations.
To register for the India insolvency webinar on 2 July, go to tinyurl.com/webinar-insolvency
---
Data privacy scandals could be 'Snowden moment' for business
RUTH GREEN, IBA MULTIMEDIA JOURNALIST
Dwindling public trust in how companies use consumer data is putting considerable pressure on firms to think strategically about managing data in a way that's both transparent and accountable. Recent data privacy scandals involving Facebook and Cambridge Analytica have only strengthened this resolve.
The data firm and social media platform have come under the spotlight on both sides of the Atlantic concerning their handling of users' data. Julie Brill, Corporate Vice-President and Deputy General Counsel for Global Privacy and Regulatory Affairs at Microsoft, says these developments raise renewed questions about privacy and trust, and took her straight back to her days as Commissioner at the Federal Trade Commission, when whistleblower Edward Snowden exposed controversial electronic surveillance programmes by the National Security Agency in the United States.
'I think that's where the conversation about trust began, with the Snowden revelations,' she says. 'We now have a new set of revelations and in many ways what we're going through right now is the Snowden moment for companies.'
As Brill notes, Snowden's revelations sparked considerable debate about the need for greater regulatory reform and led to the implementation of the US Freedom Act in 2015, which imposed new limits on the bulk collection of American citizens' phone records by US intelligence agencies.
She believes more reform could now be on the horizon: 'As a result of the newest set of revelations, I believe there is a paradigm shift going on. It really is a conversation now about how you're treating your customers and their data and how you're treating end-users with respect to data.'
In the United Kingdom, the Information Commissioner's Office (ICO) is currently carrying out an investigation into the use of personal data and analytics by 30 organisations, including social media companies like Facebook.
Emma Bate, General Counsel for the ICO, is cautious in predicting the knock-on effect the scandals could have on business while the facts are still being ascertained. 'I don't think it's clear yet what the outcomes are going to be for organisations like Facebook,' she says. 'Have people lost trust in Facebook or will everybody revert back to using Facebook?'
Even before the focus on Facebook and Cambridge Analytica, the ICO was already carrying out its broader investigation into how political parties and campaigns, data analytics companies and social media platforms had been using people's personal information to micro-target voters.
Bate says it's the most 'wide-reaching investigation' the ICO has ever conducted. 'It involves 30 organisations and it's still growing as we discover more leaky apps out there,' she says. Although many commentators think these scandals could result in further reform, Brill firmly believes the onset of the European General Data Protection Regulation (GDPR), which took effect on 25 May, has already marked a turning point for businesses and their need to comply with new privacy standards.
'I think this moment could lead to regulatory reform even in the US,' she says. 'But whether or not there is regulatory reform – and by that I mean law reform where regulators start enhancing their requirements – we already had a huge shift underway before the Facebook and Cambridge Analytica revelations, and that is with respect to the GDPR.
'Companies must empower their users, and that's something the GDPR has driven in a way that very few other laws have done. It's putting the user or the customer in the driver seat in a way that hasn't happened before.'
Martin Schirmbacher, a partner at Härting Rechtsanwälte and Co-Chair of the IBA Technology Law Committee, agrees that one of the GDPR's main advantages is that it allows users to take back control. 'One of the major measures of the GDPR is the informed consent of the user,' he says. 'When users voluntarily and freely choose to give away their private data when using apps on Facebook or elsewhere, this is not primarily a Facebook issue. It's either a question of education or the wrong focus on consent as a means of justifying data processing.'
Johan Wisenborn, Head of Data Privacy Country Operations at pharmaceutical giant Novartis, says new trends in technology and data continue to keep general counsel on their toes, and this will be even more apparent with the GDPR: 'Even three to four years ago, the data privacy function at pharmaceutical companies was very much focused on human resources. We've seen unprecedented technological development; processing power is increasing, storage capabilities are increasing and we have new concepts such as Big Data, artificial intelligence and algorithms.
'All this leads to the conclusion that the handling of data is of such strategic importance to the pharmaceutical industry that we can no longer rely on the previous, heavily regulated environment, as it's simply not catching up.'