Preparing for the US' renewed anti-corruption strategy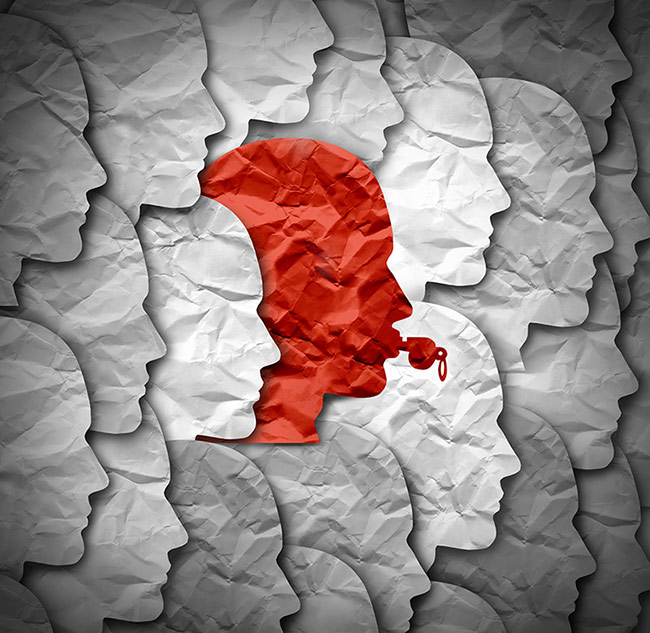 When US President Joe Biden unveiled his new strategy on countering corruption in December 2021, commentators largely agreed that tackling corporate abuses overseas is firmly back on the US agenda. In-House Perspective reports on how companies and their in-house teams outside the US can prepare.
The US' anti-corruption initiative, called the 'United States Strategy on Countering Corruption,' reinforces President Biden's previous policy position that combating corruption is 'a core national security interest of the United States'. It's as much about protecting the US financial system from the harm caused by corruption as about promoting similar anti-corruption efforts with like-minded foreign governments, civil society and private industry.
In general, the thrust of the strategy document says that existing policies, programmes, and initiatives will get more funding, and US agencies will reach out to foreign counterparts –especially in countries with less-developed anti-corruption frameworks – to further transnational cooperation and information sharing. There will also be a broad attempt to embed cultural changes to tackle bribery.
In terms of specifics, the US wants to make it harder to hide wealth in opaque corporate structures, as well as make it easier to recover assets. It also wants to tackle areas where economic crime is facilitated and the proceeds of crime are most likely to be laundered, including real estate and the services of professional advisers.
The memo sends a clear message: the US wants to knuckle down on countries and industry sectors where corruption risk is high and enforcement is weak.
Subhead: Statement of intent
John Binns, a partner at law firm BCL Solicitors in the UK, says that much of the content of the document is 'familiar', but that it reinforces the notion that 'anyone involved in monitoring or advising on bribery and corruption risks for UK or EU companies will need to ensure that compliance is effective on the ground as well as on paper'. 
"Anyone involved in monitoring or advising on bribery and corruption risks for UK or EU companies will need to ensure that compliance is effective on the ground as well as on paper

Cristian Francos, Senior Vice-Chair, IBA Business Crime Committee

Sonja Maeder Morvant, Co-Chair of the IBA Business Crime Committee and a partner at Swiss law firm Reiser Avocats, agrees that the document 'does not contain any further measures that companies need to prepare for – no new offences are being created, for example' and so there are no new obligations that companies or executives need to commit to.

However, she adds that 'it does send a message that supervision, monitoring and enforcement are likely to be scaled up, so companies need to ensure that they are fully compliant with existing legislation that targets white collar crime'.

Morvant says the memo reinforces the notion that enhanced and improved cooperation between enforcement agencies across different jurisdictions is the key to pursuing successful prosecutions for overseas corporate bribery and corruption offences. 'From my experience, it is very difficult to successfully prosecute companies for these types of crimes unless the agencies within the jurisdictions in which these acts are alleged to have happened are prepared to co-operate,' she explains. 'As such, it makes sense for the US to reach out to cooperate further.'

She believes the memo signals that there could be other areas of corporate activity under the spotlight as enforcement agencies focus attention on wider aspects of economic crime. 'Environmental crimes, human trafficking, and forced labour could be areas [that] US and other national enforcement agencies look at more and more,' she says. 'These corporate abuses are frequently linked to illicit payments, too, so it is quite natural for them to be investigated under the same banner.'

Hannah Laming, Co-Chair of the IBA Business Crime Committee and a partner at Peters & Peters Solicitors, calls the document 'a statement of intent'. 'Everybody knows that the US already has strong extraterritorial anti-bribery and corruption laws in place and the agencies to enforce them, so it does not need to add weapons to its armoury in this regard. However, President Biden has signalled his intention to make greater use of the FCPA [Foreign Corrupt Practices Act] if necessary, which is a departure from the views of his predecessor, President Trump.'

Subhead: Targeting advisers and loopholes

Laming adds that the US focus on intermediaries and professional advisers is a very 'sensible' move. 'If you are going to target bribery and corruption, one practical and straightforward step is to focus on those organisations that facilitate such crimes,' she says. 'As a result, you focus on banks which may facilitate the laundering of illicit funds and those involved in the formation and administration of companies which are used to set up sham entities into which money is received, legitimised and often moved offshore.'

She adds that many companies get the message that incidences of bribery and corruption will not be tolerated, so they attempt to set up tighter controls and procedures. 'But hitting advisers and putting them increasingly under scrutiny increases the scope for identifying and preventing bribery and corruption for determined perpetrators and makes it harder for them to hide and launder ill-gotten gains,' she says.

Some lawyers expect a rise in FCPA cases as US authorities ramp up supervision, monitoring and enforcement of foreign bribery cases. As a result, foreign companies will also need to check their compliance programmes. Cristian Francos, Senior Vice-Chair of the IBA Business Crime Committee and Partner at law firm Lewis Baach Kaufmann Middlemiss in Washington, DC, expects 'this new integral US strategy will have a positive effect outside of the US', adding that policies and 'laws like the FCPA have shaped the way in which large corporations have treated their anti-corruption policies.'
"[Policies and] laws like the FCPA have shaped the way in which large corporations have treated their anticorruption policies

John Binns, Partner, BCL Solicitors

He believes that there will likely be a rise in FCPA prosecutions with foreign companies and their executives in the crosshairs, and he also expects the US sanctions system to be strengthened, with a special focus on autocracies and kleptocratic regimes.

However, Francos adds the US has been less consistent about combating the proceeds of such crimes entering the US economy. As such, he thinks Biden's memo will aim to fix the loopholes at home. 'Strong laws and enforcement will ultimately fail if you have too many loopholes on your own soil,' he says.

Subhead: Key points for companies

Despite the memo's lack of new detail or duties, some commentators highlight that the US' desire to knuckle down on overseas bribery and corruption should send alarm bells ringing for multinational, non-US companies.

'This new, invigorated, international coordinated focus should cause fresh concerns for European companies and executives with an international presence who may have acted in non-compliance with domestic and foreign bribery laws,' says Thomas Cattee, Head of White-Collar Crime, Regulatory and Investigations at UK law firm Gherson Solicitors.

Cattee adds that 'the approach, through both the specific and general measures, will certainly enable a more uniform international approach to the investigation and prosecution of international bribery and corruption and related money laundering.'

Trevor Wiles, a partner at fraud risk consultancy Forensic Risk Alliance, believes the Biden memo provides 'several issues' that corporates need to think about. For example, he says, the initiative shows that the US wants to target bribe takers as well as the bribe givers, which is likely to include overseas government officials, while proactive research into bribery schemes by US law enforcement means investigations can commence without an allegation being made (for example, by a whistleblower).

Additionally, the US approach could involve an increase in sanctions enforcement, as although separate from criminal bribery cases, there are sometimes parallel actions targeting the same actors.

'Non-US companies and executives will need to pay closer attention to their sanctions risks, not just their ABC risks,' says Wiles. 'How quickly these initiatives are implemented will depend on the willingness and resources of the local law enforcement agencies to assist. The US will need to use its diplomatic resources to ease the path with the relevant governments,' he says.

Julian Glass, a senior managing director at business advisory company FTI Consulting, also believes there are several key points companies should pay attention to. For example, Biden's aim to work internationally to enhance 'clean corporate governance' around anti-corruption within a wider environmental, social, and corporate governance (ESG) context 'may impact companies in their UK reporting requirements on corporate decision making, board makeup and executive compensation,' he says.

Meanwhile, Glass says the US focus on enablers or facilitators of bribery and corruption is likely to put a spotlight on the kinds of professional services industries the UK likes to promote, such as investment advisers, hedge funds, private equity companies, real estate agents, lawyers and accountants. This may make clients wary of some of the more contentious services they have on offer – notably tax advice. 

Subhead: Acting now to prepare

To prepare for the new regulatory regime, there are several steps that companies and in-house counsel should take. As a first move, Francos recommends that European and other non-US companies should closely monitor their compliance programmes to ensure they comply with new requirements resulting from the US' latest strategy.

'If you don't have an appropriate anti-corruption compliance programme, the answer is obvious – start now,' says Francos.

He explains that companies and individuals should review current business activities to ensure that they understand their exposure to corruption-related risk and have in place commensurate controls to deter and detect potential problems. 'A proactive approach to corruption risk now will provide material future benefits if the expected increase in regulatory and law enforcement scrutiny results in a corruption-related inquiry,' says Francos.

'Every time I had the chance to help a client building their anti-corruption compliance programme, my suggestion was that if you are going to do it, do it right, complete and according to best international standards from the very beginning,' says Francos. 'The overall cost will likely be less if it's approached correctly from day one.'

Laming suggests that, firstly, companies should carry out a risk assessment and identify areas where bribery and corruption risks may exist in the business, and assess whether the existing controls, policies and procedures to mitigate those risks are capable of doing so. This should include an assessment of the different risks that arise geographically, having regard to local operations, practices and laws. 

Secondly, says Laming, businesses should address any gaps in their policies and procedures, focusing resource on improving systems and controls where risks are more likely to occur.

Thirdly, companies should turn their attention to their own corporate culture and ensure that employees understand what constitutes a bribe, what to do if they become aware that bribes are being requested or paid, and that there are clear processes for them to 'speak up' and raise concerns in this regard.

'Companies need to ensure that they have a culture where ethical conduct and best practice is cascaded throughout the organisation from the CEO down to the ordinary employee,' says Laming. 'At the same time, they need to make sure that allegations of wrongdoing can be escalated internally (through whistleblowing hotlines, for example) so that potential incidents of corrupt activity are brought to management's attention, are taken seriously, and are acted upon,' she adds.
"Companies need to ensure that they have a culture where ethical conduct and best practice is cascaded throughout the organisation from the CEO down to the ordinary employee

Hannah Laming, Co-Chair, IBA Business Crime Committee

Subhead: Far-reaching implications

Neil Williams, Deputy Head of Complex Crime at Reeds Solicitors in London, believes the Biden memo reinforces the need for overseas directors, companies and professional advisers to ensure they're in tune with domestic regulatory requirements, and potentially to go beyond what's needed. Areas that can potentially be investigated already, such as financial transactions, are more likely to be seen as a source of evidence – and potential wrongdoing.  

'The warnings to those in the private sector are clear, in that they will be held accountable for facilitating illegal activity such as corrupt payments and money laundering,' he says. 'If the reach of US agencies is extended further and increased cooperation between government and global investigative agencies is achieved, then scrutiny of transactions which comes to bear is likely to be greater than seen before.' 

For Williams, the leaked Pandora Papers, published in autumn 2021, showed just how prevalent professional input is in arranging shadowy financial transactions. 'This will be a clear focus of the new strategy,' he says.

Williams also warns that 'none are exempt', when it comes to who'll be on the radar or which areas will face particular scrutiny. 'We have long seen a focus on areas such as banking, construction, oil and gas, and real estate, but as the need to understand transactions increases, the hunt along the money trail will likely see questions being asked of those much further down the line who have been able to hide in the shadows of uncertainty. The strategy is a root and branch review, and the whole forest is under scrutiny.'
"The US strategy is a root and branch review, and the whole forest is under scrutiny

Neil Williams, Deputy Head of Complex Crime, Reeds Solicitors

Chris Phillips, a managing director with Alvarez & Marsal Disputes and Investigations in London, warns because the strategy is 'far reaching', it will not just put bribery and corruption under more intense scrutiny, but also areas where the impacts of economic crime and the proceeds of crime will be felt. These include areas such as tax evasion, modern slavery and environmental damage – for example, bribing officials in developing countries to ignore or facilitate the dumping of toxic waste.

He also warns that areas such as unfair competition could come under the spotlight and that organisations could face probing questions as to how they have a dominant position in a foreign market and have managed to retain long-standing, recurring lucrative government contracts.

'Companies should remember that bribery and corruption investigations can review activities that took place more than a decade ago. Even if the relationship between a company and its client is now 100 per cent clean, it may not avoid scrutiny if bribes were paid in the past,' he warns.

As such, Phillips suggests companies should review and refresh their existing anti-bribery and corruption policies and controls, as well as carry out extended due diligence with third parties in 'high risk' areas or activities. He adds that companies that transact in or deposit US dollars may find that banks share more information with US authorities, while companies in highly-regulated industries shouldn't make the mistake of thinking that because their compliance spend is already high, they are less likely to fall foul of ramped up monitoring and enforcement by US authorities. 'Companies should expect the FCPA to come into its element again across all industry sectors,' he says.

Phillips says that companies will need to do a proper risk-based assessment about what bribery and corruption risks exist in the locations they operate from and how high and/or likely they might be to occur. 'They also need to assess whether management is appropriately trained and resourced to tell whether these risks are being identified and controlled both locally and globally, and whether there are appropriate systems in place for staff, contractors, suppliers and customers to raise concerns, be protected, and see that they are investigated if necessary.'

Companies should operate with 'best practice' corporate governance in mind, he adds. 'As US authorities like the Department of Justice broaden their regulatory approach, companies should likewise broaden their compliance reviews to look at economic crime and how the organisation interacts with overseas companies, contractors and other actors,' he says.