Update on the Society of Construction Law Delay and Disruption Protocol - what's new, what's better?

#IBAWebinar
Update on the Society of Construction Law Delay and Disruption Protocol - what's new, what's better?
7 OCT 2020
1500 – 1630 BST
The Society of Construction Law's (SCL) Delay and Disruption Protocol was first published in 2002. As per SCL's own statements, the protocol exists to provide guidance to all parties to the construction process when dealing with delay and disruption matters. It recognises that transparency of information and methodology is central to both dispute prevention and dispute resolution. The intention was to provide a scheme whereby delay could be better controlled and managed during the construction process.
Following the publication of an intermediary update, known as Rider 1, on 1 July 2015, in February 2017 the Second Edition of the Protocol was released.
Since its first edition, the Protocol has gained significant visibility and popularity primarily in the UK but also in the Middle East, Australia, Hong Kong and the USA.
This session will provide an overview of the main features of the Protocol, explore the key elements or aspects that have been updated in the latest edition and hopefully open a discussion on the potential applicability to new jurisdictions across the world.
Certificate of Attendance
Certificates of attendance for this webinar will be provided to all IBA members who have registered in advance and attended the live broadcast for a minimum of 30 minutes based on verified sign-in and sign-out times. Certificates can only be issued to the name provided at the time of registration.
Currently only IBA members will be provided with a certificate free of charge. IBA members should use the email address you have on file with the IBA to register for this webinar if you require a certificate of attendance.
Certificates for non-members are chargeable, please make enquiries at webinars@int-bar.org.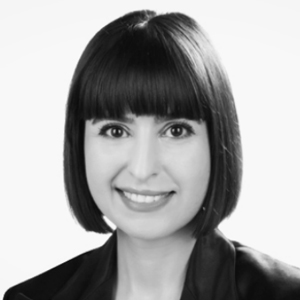 Aarta Alkarimi

Chrysalis International Legal Advisors, Dubai; Diversity and Inclusion Officer, IBA International Construction Projects Committee
Richard Bailey

Goodman Derrick, London, Chair, European Society of Construction Law