Bar Issues Commission Regulation Committee
The IBA Bar Issues Commission (BIC) Regulation Committee monitors, researches and exchanges information about developments in lawyer regulation around the world.
Directory of Regulators of the Legal Profession
The Committee has produced a global directory of regulators of lawyers as a resource for practising lawyers and bar associations.
The directory identifies the bodies who are responsible in each jurisdiction for the regulation of lawyers at various key stages, from qualification/entry to the profession, through ethics and conduct rules to disciplinary matters. The directory also gives some basic details on the governing legislation in those jurisdictions where there is a statutory basis for the profession and provides links to the relevant legislation where possible.
We are grateful to a large number of bar associations and individual IBA members who helped to verify the information contained in this directory. All of those who assisted us in producing this resource are listed on the linked page.
The directory is available online as well as in PDF format:
Visit website
|
Download report (PDF)
---
Forthcoming conferences and webinars
Committee officers

Firm Address
American Bar Association Center for Professional Responsibility 321 North Clark Street
17th Floor
Chicago
USA
60654

Jonathan Goldsmith
Co-opted Member
Firm Address
European & international legal services consultant .
Brussels
Belgium
1040

Jonathan Herman
Co-opted Member
Firm Address
Federation of Law Societies of Canada World Exchange Plaza
1810 - 45 O'Connor Street
Ottawa
Canada
K1P 1A4

Dominique Hogan-Doran
Co-opted Member
Firm Address
5 Wentworth Chambers 5/180 Phillip Street
Sydney
Australia
2000

Heike Loercher
Co-opted Member
Firm Address
The German Federal Bar Littenstraße 9
Berlin
Germany
10179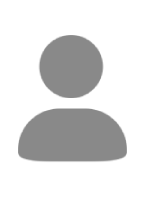 Edward Mapara
Co-opted Member
Firm Address
Law Society of Zimbabwe 5th Floor Lintas House
46 Kwame Nkrumah Avenue
PO Box 2595
Harare
Zimbabwe
2595

Merete Smith
Co-opted Member
Firm Address
The Norwegian Bar Association (Den Norske Advokatforening)
Kristian Augusts Gate 9
Oslo
Norway
N-0164

Laurel S Terry
Co-opted Member
Firm Address
Penn State Dickinson Law 150 S. College St.
Carlisle
USA
17013