The IBA uses cookies to provide you with a better website experience. By continuing to use our site, you are agreeing to the use of cookies.
How the climate crisis is changing the legal profession
Katie Kouchakji, IBA Environment CorrespondentTuesday 28 September 2021
Change is taking place everywhere from individual practices to firm management. Global Insight reports on what this shift means for firms, their lawyers and their clients.
While fossil fuel companies and financial institutions have been making headlines with their net zero pledges and promises to change the way they do business, the legal sector has been quietly making its own transition.
Alliances have emerged around the world – including the Australian Legal Sector Alliance, Lawyers for Climate Justice in Canada, Lawyers for Climate Action in New Zealand and the Chancery Lane Project in the UK. In late June, a group in the UK launched the in-house counsel initiative Lawyers for Net Zero. All of these initiatives intend to drive change in their workplaces and wider profession.
In 2020, the IBA issued a climate crisis statement setting out actions lawyers could take to combat the emergency. These include engagement with policymaking, advising clients of climate risks and engaging with law schools to educate on the legal aspects of the climate crisis and its impact on human rights.
'It's a fairly aspirational document that ties lawyers into considering climate change in what they normally do', says Jonathan Cocker, Sustainability Initiatives Officer on the IBA Environment, Health and Safety Law Committee and a Toronto-based partner at Borden Ladner Gervais, who worked on the statement. The call to engage on climate policymaking 'is a forward-thinking kind of shift that we, as lawyers, don't traditionally do'.
We will need five times the lawyers, accountants, environmental consultants. We need a call to arms in the professional services
Brian Nese
Partner, Stoel Rives
He suggests that lawyers could then ally with other professional bodies to promote initiatives to combat the climate crisis, such as those in the scientific, academic or medical fields. 'We could move forward more proactively', says Cocker.
'We know that it is pervasive, that the risks are varied and often surprising […] so it's very difficult to approach from just one profession, one perspective, as there are a lot of interdependencies', says Mark Baker-Jones, a Director in policy and regulation at Te Whakahaere in New Zealand.
The latest Intergovernmental Panel on Climate Change (IPCC) report, published in August, made clear the scale of the challenge involved in limiting the rise in the average global temperature to 1.5°C, says Brian Nese, a partner at Stoel Rives in San Diego. 'You see the numbers required – five times the wind developments, five times the solar developments', he says. 'We will need five times the lawyers, accountants, environmental consultants. We need a call to arms in the professional services.'
Established practices
The IBA climate crisis statement sets out 'tangible action items' lawyers can take, says Cocker, but he acknowledges the concerns that some have with their own carbon footprints. 'If we're going to take these positions […] then we need to be in a position to defend our own actions, and clean our own houses', he says.
This extends to practices and the need to help clients understand the transition and its impacts on their business – while lawyers need to understand where their clients are at. 'It's a learning curve that needs to be reciprocal', says Cocker.
This is especially crucial when looking at fossil fuel practices. Many law firms have long had climate change practices, but also continue to serve the fossil fuel industry. This, suggests Law Students for Climate Accountability – a group describing themselves as 'uncovering the role of top law firms in the climate crisis' – further contributes to the climate crisis.
The group wrote in its inaugural Law Firm Climate Change Scorecard report in late 2020 that 'law firms constitute an indispensable pillar of support for the fossil fuel industry'. They do this, the group argues, by writing contracts for new pipelines and refineries, lobbying policymakers and defending fossil fuel clients for environmental regulation violations. 'Everyone is entitled to representation, and you want even the worst emitters to have good representation to bring them along', says Christy Baker, Group Legal Director at public transport provider FirstGroup in the UK, and a member of Lawyers for Net Zero.
'My sense is that there is a divide in the legal community on this', says Cocker, noting that oil and gas companies have more recently been investing in cleaner alternatives rather than fossil fuels. 'The regulators are pushing us and our clients to be diversified and lower our emissions profile.' At big corporate firms, 'it doesn't create internal debate that is new' to have both a fossil fuel and a climate change practice, he says.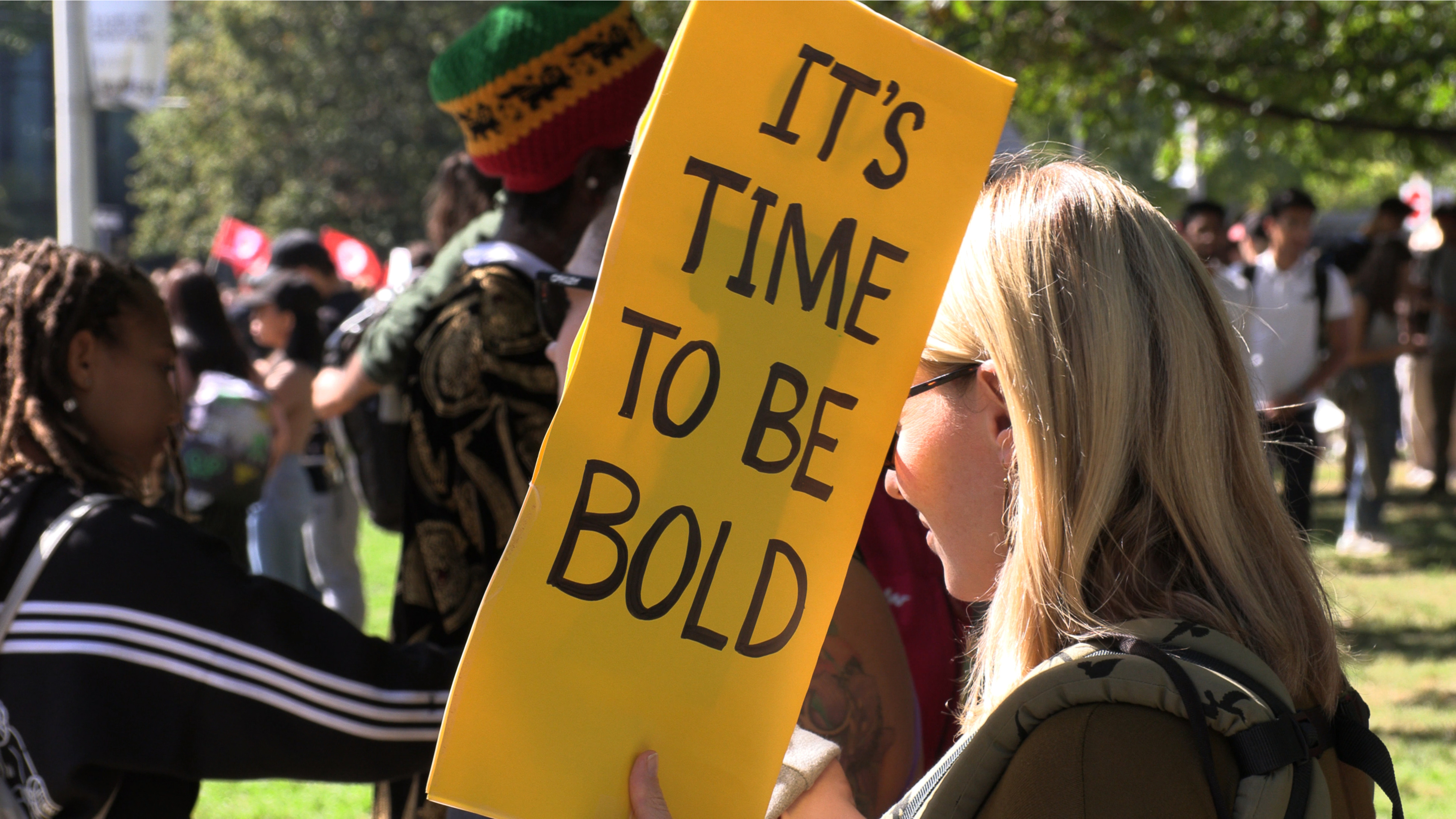 Climate strike march with thousands of young students protesting climate change, Canada September 2019. Video131 C / Shutterstock.com
Lisa DeMarco is Senior Partner and CEO at Resilient in Toronto. She says that servicing the fossil fuel industry could have an impact on business with non-energy clients. She believes it won't be too long 'until financial institutions start asking their service providers to disclose clients', noting that some large pension funds already ask for gender weighting in bills, as well as diversity and partner–associate details.
A major shift
DeMarco is no stranger to working on climate policy and regulatory affairs. She's been a delegate at the annual UN climate talks every year since they began in 1995. In 2020, she was one of the intervenors who successfully defended the Canadian government's carbon pricing legislation in front of the country's Supreme Court. DeMarco was also very involved in Ontario's policy to phase out coal for electricity generation and the subsequent passage of legislation to secure those gains for the future. The province now boasts 94–98 per cent emissions-free power.
DeMarco's own firm, which she has been running for the past seven years, has been rebranded Resilient. This is to represent its focus on climate resilience, indigenous peoples and resilient energy. 'I know I have about ten years left in this market and I'd like my legacy and my team to be Resilient, not DeMarco', she says, explaining why she bucked the tradition of using the name of the firm's founder.
'Six, seven years ago, if you'd told a director of a company that they were obliged to take climate change into account, they'd have been dismissive of you', says Baker-Jones. 'Now, they recognise that they'd be failing in their fiduciary responsibility.'
The global financial crisis changed the role of lawyers in Australia, says Baker-Jones, who worked in the country at the time. 'It forced us to become strategic advisors and although we still brought to the table our legal knowledge, we framed it in a way so as to inform strategy, not just to advise on the letter of the law', he says. 'Climate change is having that effect on New Zealand's legal sector now.'
Lawyers have to step out of their very comfortable, often removed and sometimes shiftless position of saying 'this is what the law says' and be more strategic
Mark Baker-Jones
Director of Policy and Regulation, Te Whakahaere
Nonetheless, Baker-Jones feels that the way law firms work within the confines of the law and of regulation doesn't amount to an adequate response to the climate crisis. 'So many lawyers and law firms, I am sure, looked at me as some kind of liberal with a green agenda, but I have always looked at climate change as a risk for clients', he says. 'In a global economy that's transitioning to a net-zero economy, your advice to a petroleum client has to be that there are policy and regulatory risks in holding potential stranded assets and they need to engage with financiers and shareholders to manage this.'
'Lawyers have to step out of their very comfortable, often removed and sometimes shiftless position of saying "this is what the law says" and be more strategic', Baker-Jones says. 'If you're only advising your client on what the law says, you're not really assisting them with their transition.'
It is these beliefs that led him to leave his job at a corporate law firm and start a full-service climate advisory firm focusing on climate risk.
Forging alternative paths
For others at private law firms, an alternative path is to specialise in an area that is booming due to the low-carbon transition, such as alternative energy practices or regulatory affairs. Faith Taylor, a Sydney-based partner at Clayton Utz, has spent her career in electricity regulation – an area which, 15 years ago, she says no new lawyer wanted to enter. 'Now, because it includes renewables, we have more graduates than we know what to do with', she says.
Others have made the move later in their careers. Stoel Rives' Nese began his career in power and gas marketing but later shifted to focusing on renewables, joining the firm 13 years ago specifically because of its renewable energy practice. 'A lot of us are doing this for a specific purpose, to put more renewables on the grid and fight back against the climate crisis', he says. 'Unfortunately, it's not getting any easier […] we've lost so much time.'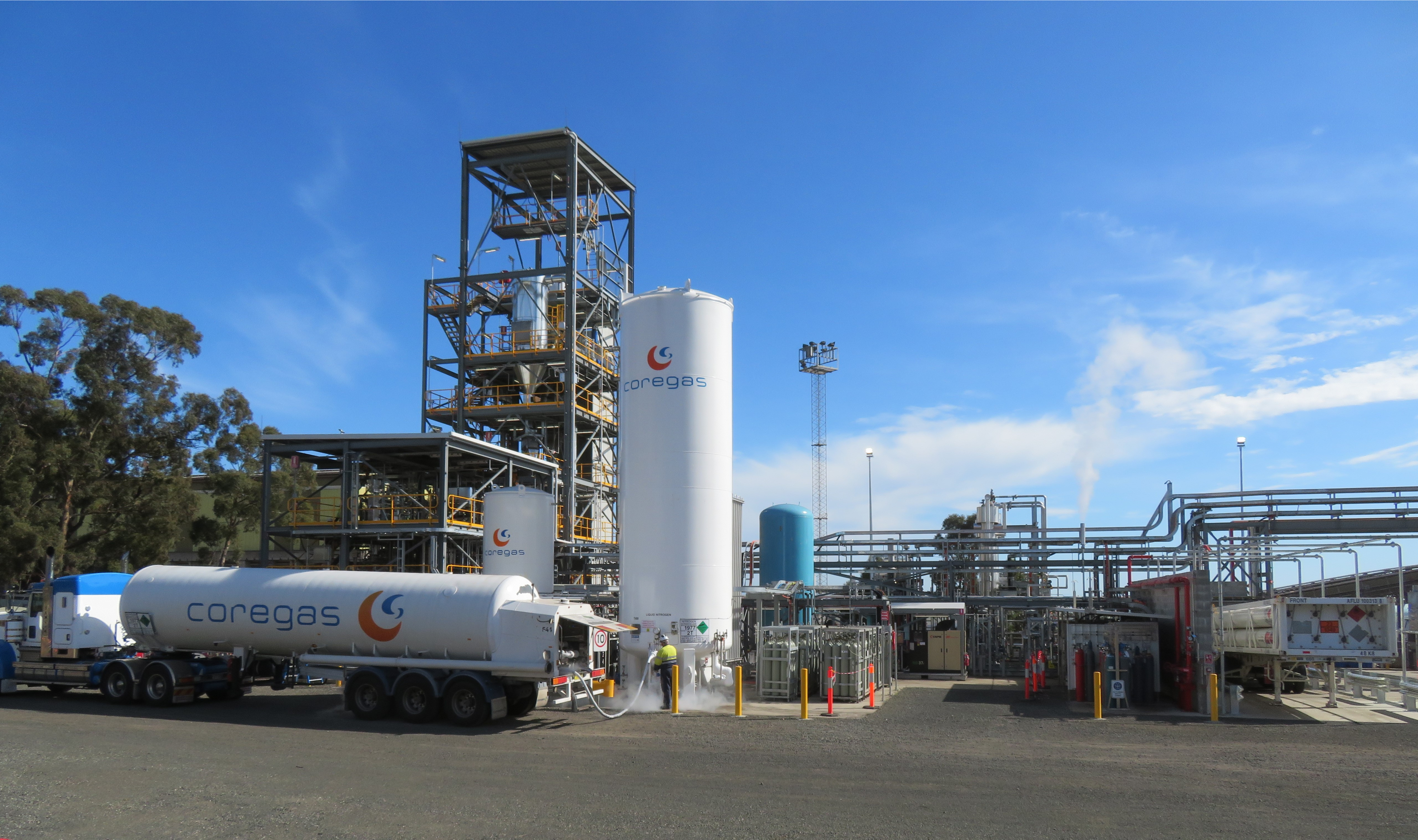 Hydrogen Pilot Plant, Australia, 10 November 2020. Dorothy Chiron C / Shutterstock.com
Regulatory issues and jurisdictional differences, especially in the US, are just two of the hurdles to overcome, with each state having its own legal framework, plus the federal legal system on top of that. 'People always talk about standardising contracts, but it would take massive coordination in the United States to do that', Nese says.
Switching to a hydrogen practice is another obvious way to transfer skills built in oil and gas servicing, and many law firms have moved to capitalise on the increased focus on clean fuel in the broader climate change arena. Earlier in 2021, Julie Mayo left her role as head of Norton Rose Fulbright's US oil and gas practice in Houston to join Baker Botts' now year-old hydrogen practice.
'The firm has been a leader in the energy space since it was founded well over a hundred years ago, but it was also the first major US law firm to become a comprehensive thought leader on emerging issues such as hydrogen [and carbon capture, utilisation and storage] and dedicate itself to developing those practices', Mayo says.
'The ability to so deftly adapt the firm's strategy to address the emerging issues of the energy transition, as well as the ability to leverage its deep expertise to the same legal problems in a new context, was truly impressive to me', she says.
A 'Madonna' moment
This transference of skills is not a unique phenomenon. 'Our external client facing work is changing hugely', says Taylor. 'Those who advise mining companies are, with their clients, exploring new areas of law and regulation such as greenhouse gas (GHG) reporting and contracting for offsets and on-site renewables.'
'Like Madonna, you've got to be able to reinvent yourself every seven years – mining lawyers haven't necessarily had to reinvent themselves for decades, but I think their Madonna moment is upon them', she says.
Taylor stresses that this reinvention is being done in together with clients. 'Mining clients are valued clients, particularly in Australia. It's not about dropping those clients for newer ones, but about helping them with their own transitions', she adds.
This sensitivity is especially important for firms operating in developing and emerging economies, says Hanim Hamzah, Co-Chair of the IBA Law Firm Management Committee and the Singapore-based regional managing partner for ZICO Law. '[Environmental, social and governance] may not be top of [clients'] minds', she says of some of the countries in the Association of Southeast Asian Nations (ASEAN) region. 'There are more pressing issues for some like development and infrastructure.'
This also extends to how law firms choose to run their practice and business, and what measures they adopt internally to reduce their impact on the environment – with a reduction in travel universally seen as a key solution to reduce law firm emissions. But, warns Hamzah, some clients will still expect in-person meetings and networking.
'You can introduce things in pockets, in line with jurisdictional suitability, but if you push too hard before the market is ready, you risk losing work and clients', she says. 'You need to be sensitive to cultural nuances.'
In-house champions
For in-house counsel, the opportunity is there to help a business transform how it operates and plan ahead for the future. 'It's become increasingly clear over the last few years that climate change is an emergency and one which we all have a responsibility to do something about', says FirstGroup's Baker.
While taking actions in his personal life, Baker felt there was more that could be done professionally 'because I have that little bit more leverage' as a member of the senior management team.
He acknowledges that his personal beliefs align with those of his employer's, so he is 'pushing against an open door'. 'I think it would be much harder in an organisation if there was a degree of scepticism or greenwashing', Baker says.
One way in-house counsel can drive change is by inserting clauses in standard contracts for suppliers, says Baker, such as language committing to climate-related key performance indicators. Through the Lawyers for Net Zero network, there is an exchange of contract language so members can borrow from each other. Another option is to become an internal climate champion, says Baker, and hold even the most progressive company to its promises on climate action.
Clayton Utz has always been mindful of our social licence to operate, which is increasingly relevant as a selection criterion for service providers to the government sector
Faith Taylor
Partner, Clayton Utz, Sydney
'In-house teams can get involved in, or even lead, the efforts in their companies', agrees Catie Sheret, General Counsel and Company Secretary at Cambridge University Press & Assessment. 'The legal team will have a very useful overview of many of the activities going on around the organisation, and the products and services being supplied, which gives them a perfect perspective to help in considering the areas most likely to make the biggest impact if prioritised for change.'
'There will increasingly be a legal/compliance component to this, such as laws relating to carbon reporting, on which we will need to guide our organisations', she says.
Baker also points to opportunities to engage with private practice firms when contracting out work. Some, he says, have been early adopters of sustainability initiatives, but for others, there is an opportunity to have a conversation about the need to consider climate change and a 'soft challenge'.
While her organisation has been pursuing a more sustainable way of doing business for the past decade, including setting science-based climate targets, Sheret says the work is ongoing. Current areas of focus include revising the organisation's travel policy and guidance, developing their supplier engagement and establishing investment priorities for the next five years to ensure the company can meet its carbon reduction targets.
'Our employees are also very passionate about our commitment to change and contribute extensively to our working groups, focused on improving our approach to everything including how we engage with our suppliers, how we manage food and waste, and our digital footprint', she says.
Measure by measure
For private practice firms, any change in values also needs leadership buy in, with Hamzah noting that internal presentations on ways to reduce the firm's carbon footprint are aimed more at partners. 'A lot of our younger lawyers are [already] into it', she says, adding that younger lawyers will move firms if they don't feel their employer has strong ESG values.
Clayton Utz emphasises its carbon neutrality in recruitment, says Taylor, and publishes its third-party audited GHG report on its website as well as details of carbon offsets purchased. But, says Taylor, 'it's not just about buying offsets – we actually want to reduce our own footprint. The biggest hurdle is travel, but the pandemic has really helped us with that'. She envisages a permanent reduction in the firm's work travel in the future, but not as low as it has been during the Covid-19 pandemic.
'Clayton Utz has always been mindful of our social licence to operate, which is increasingly relevant as a selection criterion for service providers to the government sector, both state and federal, for whom we do a large amount of work', Taylor says.
DeMarco also sees Resilient's net zero pledge as important for recruitment – and says her firm will be 'net carbon negative' by the end of 2021. Measures taken include reduced travel, the purchase of emission removal units and increased home working. 'The brightest and best millennials coming into the marketplace expect that', she says of that flexibility.
While larger law firms, such as those in the Magic Circle, have led the way, it takes longer to trickle down to small and mid-sized firms, says Hamzah. Mayo too says that law firms are slow to change, but that the Covid-19 pandemic has shown the opportunities from embracing it.
'New generations of young lawyers all over the world are demanding it in every aspect of the practice, and firms will lose out on top talent if they don't think seriously about these issues and respond accordingly', Mayo adds.
'We need to put the same level of creativity toward these issues internally as we do for our clients', she says. 'I expect new lawyers will continue to demand that law firms focus on issues including climate change, environmental and social justice and flexibility – and they will expect accountability for any big promises firms may make.'
Katie Kouchakji is a freelance journalist covering climate change policy and carbon markets, and can be contacted on katie@kkecomms.com