Journal of Energy & Natural Resources Law Podcast
The Journal of Energy & Natural Resources Law (JERL) Podcast features contributions from some of the finest academic minds and most successful practitioners in this area of law.
In this podcast series, Don C Smith, the Editor of the Journal of Energy & Natural Resources Law, interviews preeminent global experts in the field.
The objective underlying this podcast series is to offer all energy, environmental, natural resources and infrastructure professionals the benefit of the observations from the individuals who have been interviewed.
Episode 1: September 2022
Iñigo del Guayo, Professor of administrative law, the University of Almeria, Spain
To launch this podcast series, JERL's Editor Don C Smith interviews Iñigo del Guayo, professor of administrative law at the University of Almeria Spain. For nearly 30 years, Professor del Guayo has been a member of JERL's editorial advisory board, thus putting him in a unique position to explain the history of the journal. In addition, his long history of writing about energy law, particularly as it involves European and international law, makes him especially well-suited to comment on what lies ahead for energy and environmental law, a topic that is explored in this interview.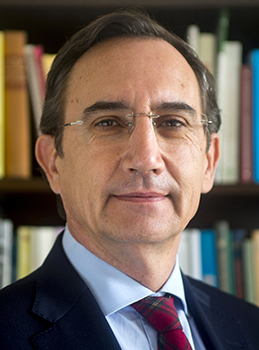 ​​​​​​
Iñigo del Guayo
Episode 2: November 2022
Matthias Lang, Partner at Bird & Bird, Dusseldorf, Germany
Europe faces a critical energy security situation in the northern hemisphere's 2022-2023 winter in the months ahead. How will the continent deal with the cut-off of energy, especially gas, from Russia? Will the continent be able to 'keep the lights on' in a manner of speaking? In this episode, German attorney Dr Matthias Lang, a European energy law expert, explores the challenges that lie ahead with Don C Smith, Editor-in-Chief of the Journal of Energy & Natural Resources Law.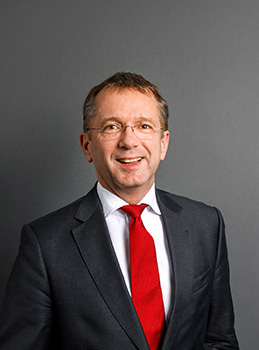 ​​​​​​
Matthias Lang