Mark Stephens CBE announced as new IBAHRI Co-Chair
Mark Stephens CBE has taken up the position of Co-Chair of the International Bar Association's Human Rights Institute (IBAHRI). He succeeds the Hon Michael Kirby AC CMG, former Justice of the High Court of Australia. Stephens, appointed Commander of the Order of the British Empire (CBE) in 2011 for his ground-breaking work defending human rights and freedom of expression, joins existing Co-Chair Anne Ramberg Dr Jur hc, the Immediate Past Secretary General of the Swedish Bar Association, in heading up the IBAHRI. His tenure is for the calendar years 2022 and 2023.
On his appointment, Stephens, a partner at Howard Kennedy LLP commented: 'I have throughout my career sought to promote and protect human rights and this is at the core of what I do. I am deeply honoured to be asked to serve as Co-Chair of the IBAHRI which, as part of the world's leading organisation of international legal organisations, provides the platform to help promote and protect human rights and professional independence worldwide'.
Ramberg said of her new Co-Chair: 'I am very pleased that Mark Stephens, an experienced lawyer and prominent advocate in the field of human rights, has accepted to take on the challenge to succeed the eminent Michael Kirby as Co-Chair of IBAHRI.  I very much look forward to continuing to work with Mark in his new capacity.'
Prior to becoming Co-Chair of the IBAHRI, Stephens held the position of Vice Chair, and is a member of the IBAHRI Council. In addition, he has held/holds several significant positions at the IBA, including: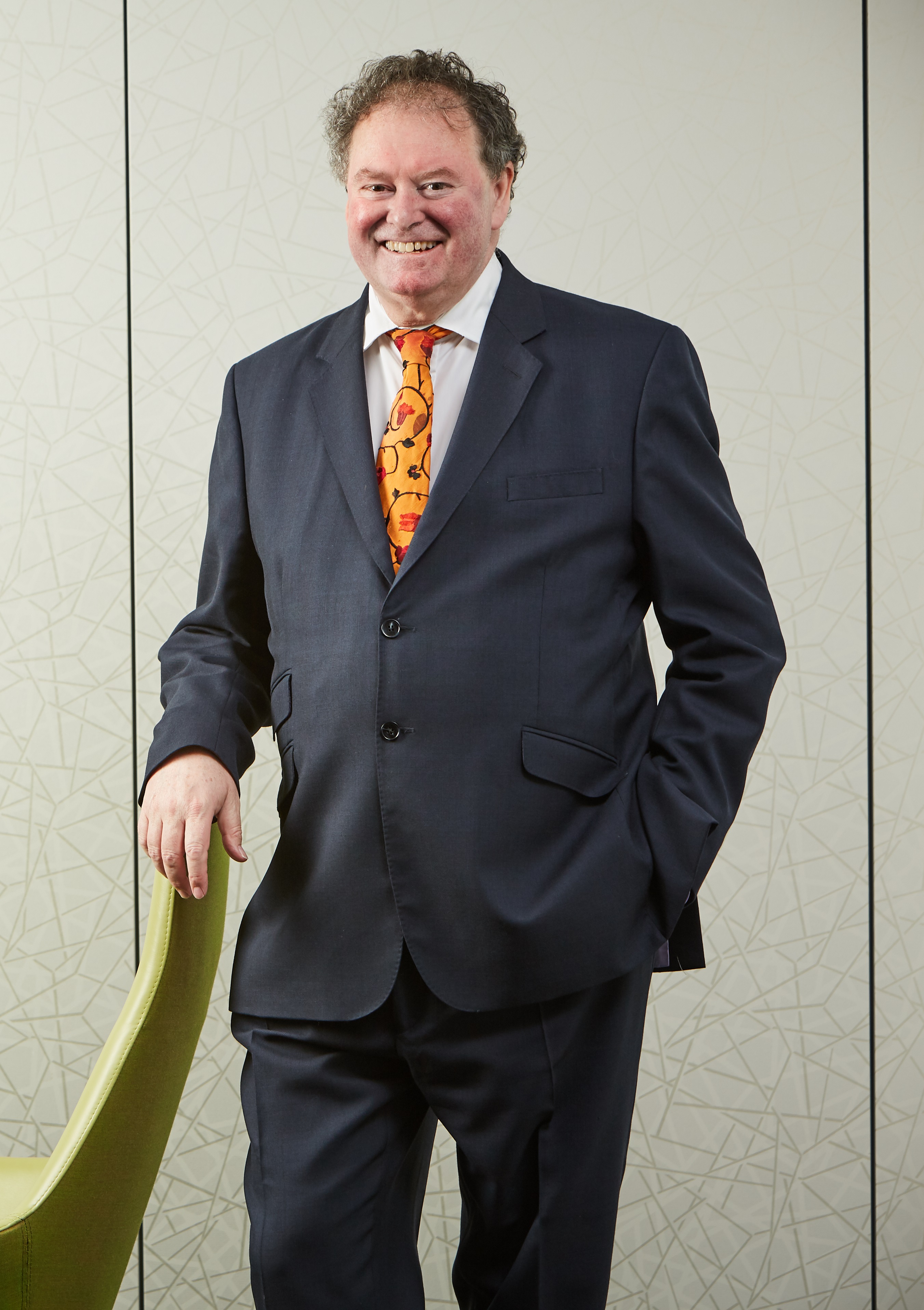 Legal Practice Division (LPD) Council, Member, 2019-2022
Media Law Committee Advisory Board, Member, 2020-2021
IBAHRI, LPD Representative, 2017-2018
Art, Cultural Institutions and Heritage Law Committee, Chair, 2015-2016
Art, Cultural Institutions and Heritage Law Committee, Senior Vice Chair, 2013-2014
Art, Cultural Institutions and Heritage Law Committee, Vice Chair, 2011-2012
Media Law Committee, Chair, 2007-2009
Media Law Committee, Senior Vice Chair, 2005-2006
Stephens, a stalwart defender of human rights and the associated freedoms including those of thought, opinion and expression, is an expert in constitutional law, human rights, intellectual property, media and regulatory work, defamation, privacy, art and cultural property, data protection, trusts litigation and international arbitration disputes. He is a qualified mediator with a wealth of experience appearing before international tribunals and courts and has undertaken some of the highest profile cases in the United Kingdom and abroad. His cases include the defence of WikiLeaks founder Julian Assange against extradition from the UK to Sweden; representing Zelda Perkins, Harvey Weinstein's ex-assistant, in fighting against the non-disclosure agreements that kept the once film producer's crimes of sexual harassment from being revealed; as well as the Washington Post's veteran war correspondent, Jonathan Randal, in The Hague at the International Criminal Tribunal for the former Yugoslavia – subsequently establishing the principle of qualified privilege for the protection of journalists in war crimes courts.
A former President of the Commonwealth Lawyers Association (2013-2015), Stephens sits on its Council and Executive Committee. He has been retained by several governments to represent their interests, including the Republic of Cyprus, Jamaica, Libya, Mauritius and the Russian Federation. Stephens has also litigated for Antigua, Australia, France, India, Iraq, Iran, Malaysia, the Netherlands, New Zealand, Samoa, Singapore and the United States and has worked with the Index on Censorship, the Bianca Jagger Human Rights Foundation, the Global Network Initiative and the Human Dignity Trust.
In 2018, Stephens was appointed Board Chair of Internews Europe, an international charity dedicated to freedom of expression and trusted media. In addition to his legal practice, Stephens has guest lectured at universities and higher education institutes around the world and has contributed to several books on media law. He regularly features in print, on radio and television as an expert, and sits on the editorial boards of Communications Lawyer, Copyright World and European Intellectual Property Review.
As a lawyer who has represented individuals, non-governmental organisations and private companies alike across a variety of human rights matters, The Times newspaper has described Stephens as a 'passionate supporter of human rights' and 'one of the best advocates for freedom of expression.' Meanwhile he has twice been listed as being among the '100 most influential people in London', by the city's Evening Standard newspaper.
Baroness Helena Kennedy QC, Director of the IBAHRI, said: 'It is an enormous pleasure to welcome Mark Stephens to the role of Co-Chair of IBAHRI. Mark is a renowned and highly respected international lawyer and has been a long-time committee member and friend of the Institute. His wisdom and experience have been a huge resource to us already and we look forward to working closely with him over the next years.'
ENDS
Notes to the Editor
The International Bar Association's Human Rights Institute (IBAHRI), established in 1995 under Founding Honorary President Nelson Mandela, is an autonomous and financially independent entity, working to promote, protect and enforce human rights under a just rule of law, and to preserve the independence of the judiciary and the legal profession worldwide.
Find the IBAHRI (@IBAHRI) on social media here:
The International Bar Association (IBA), the global voice of the legal profession, is the foremost organisation for international legal practitioners, bar associations and law societies. Established in 1947, shortly after the creation of the United Nations, it was born out of the conviction that an organisation made up of the world's bar associations could contribute to global stability and peace through the administration of justice.

The IBA acts as a connector, enabler, and influencer, for the administration of justice, fair practice, and accountability worldwide. The IBA has collaborated on a broad range of ground-breaking, international projects with the United Nations, the European Parliament, the Council of Europe, The Commonwealth, the Organisation for Economic Co-operation and Development (OECD), the World Trade Organization, the International Monetary Fund and the World Bank, among others.
 
Find the IBA(@IBAnews) on social media here: