Non-trial Resolutions of Bribery Cases Subcommittee
The Non-trial Resolutions of Bribery Cases Subcommittee is a subcommittee of the IBA Anti-Corruption Committee.
International Guidelines for Non-trial Resolutions of Foreign Bribery Cases
Recommendation regarding Non-trial Resolutions (or Negotiated Settlements) of Cases involving Foreign Bribery
Following the presentation of the March 2017 Report of the Recommendations of the OECD Secretary General's High Level Advisory Group, a group of academics, lawyers, corporate officers, NGOs and others discussed means by which Recommendation 6 of that Report might be implemented ('The Recommendation 6 Network').
Tina Søreide and Peter Solmssen have coordinated the effort – which started with a presentation to the OECD Working Group on Bribery on 14 June 2017. Since then that informal group has worked collaboratively to write a set of materials that might aid the OECD Working Group in their discussions regarding the complex issue of non-trial resolutions of foreign bribery cases.
The Recommendation 6 Network members (listed in the Transmittal Memorandum) have considered a widely divergent set of viewpoints and aimed at presenting a set of proposals that represent a reasonable accommodation of all of them. The documents are available here:
---
Project Roll Out
The International Bar Association anticipates that the Working Group on Bribery of the OECD will soon publish guidelines for member countries to follow in non-trial resolutions of foreign bribery cases.
To do so, the IBA has asked its members to participate through contacts at the OECD and through contact with national members of the Working Group on Bribery with the aim of:
Influencing the content of the guidelines as they are being drafted
Participating in the national implementation of the guidelines
To ensure that these aims are met and that IBA policies are pursued consistently, the IBA has organized Project Roll Out under the leadership of the Non-trial Resolutions Subcommittee of the Anti-Corruption Committee of the LPD.
Find out more about Project Roll Out
---
The coming paradigm shift in settling foreign bribery cases
In 2018 the IBA published a global study showing that foreign bribery cases are usually terminated before a full trial and verdict are concluded. The practice of settling rather than trying cases to a conclusion is widespread, but varied, non-transparent and unpredictable. Lawyers and corporations have tried for years to address this. Now the OECD Working Group on Bribery, a group of justice ministry officials from 44 countries, proposes to do just that. This webinar addressed the Working Group's planned guidelines for the settlement of international bribery cases.
---
Non-trial Resolutions of Bribery Cases Subcommittee

Kara Novaco Brockmeyer
Chair
Firm Address
Debevoise & Plimpton 801 Pennsylvania Avenue N.W
Washington
USA
20004

Thomas Richard Best
Senior Vice Chair
Firm Address
Paul Hastings LLP 2050 M Street, N.W.
Washington
USA
20036

Matthias Gstoehl
Regional Representative Europe
Firm Address
LALIVE Stampfenbachplatz 4
PO Box 212
Zürich
Switzerland
8042

Jeena Kim
Regional Representative Asia Pacific
Firm Address
Bae Kim & Lee Centropolis B,
26 Ujeongguk-ro, Jongno-gu,
Seoul
South Korea
03161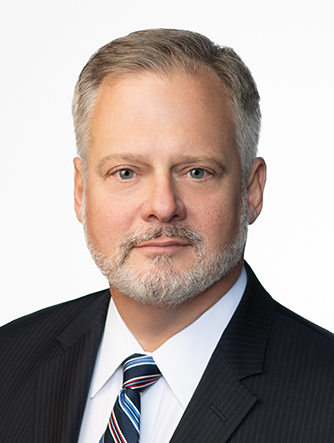 James Raymond Newland Jr
Regional Representative North America
Firm Address
Seyfarth Shaw 975 F St NW
Washington
USA
20004-1405

Diego Sierra
Regional Representative Latin America
Firm Address
Von Wobeser & Sierra Paseo de los Tamarindos 60
Bosques de Las Lomas
Mexico City
Mexico
05120