Russia-Ukraine crisis - IBA hub
The invasion of Ukraine by Russian forces has violated international law, put international security at risk and caused a humanitarian crisis. The International Bar Association is an organisation with the promotion and protection of the rule of law and human rights at the centre of its mission and as such is compelled to speak out. On this page you will find our statements on the situation and Global Insight coverage of this and related issues in the form of articles, podcasts and films.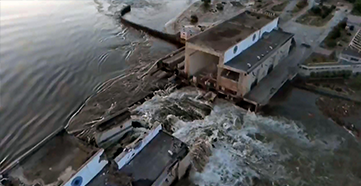 Ukraine's Prosecutor General explains how Russia's indiscriminate attacks on Ukraine's infrastructure violate international law.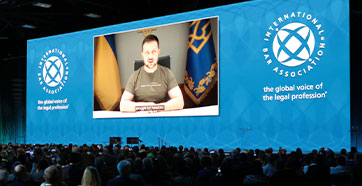 President Zelenskyy talks about the important role lawyers will play in ensuring justice is meted out to those who planned and instigated Russia's invasion of Ukraine.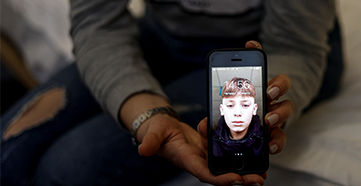 Ukraine's Prosecutor General explains how Russia's systematic abduction and deportation of Ukrainian children violates international law.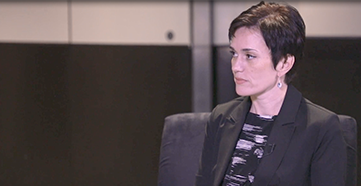 Evgenia Kara-Murza is the wife of Russian opposition leader Vladimir Kara-Murza, who is currently imprisoned in Russia. She discusses how she maintains hope in the darkest of times.
This act by President Putin is a watershed moment that indisputably violates international law. Member States of the United Nations have, since 1945, agreed that territory should only change hands by consent. This rule is at the centre of maintaining international law and order between States. The IBA, founded to promote and protect the rule of law, strongly condemns Russia's invasion of Ukraine.'
Paris 2023 - Interview - Andriy Kostin
Ukraine's Prosecutor General interview with IBA Director of Content
Miami 2022 Opening Ceremony - Volodymyr Zelenskyy
Ukraine's President Volodymyr Zelenskyy delivers a speech to delegates in a video recorded especially for the IBA Annual Conference.
Russia's invasion of Ukraine
Global Insight analyses some of the key themes of the invasion so far: the international reaction, atrocities, economic sanctions and media freedom in Russia.
Miami 2022 Awards: Ukraine Bar Associations
IBA President Sternford Moyo and IBA Executive Director Dr Mark Ellis present the two Special Awards for Extraordinary Leadership and Dedication in Protecting Human Rights and the Rule of Law in Ukraine to Anna Ogrenchuk, President of the Ukrainian Bar Association, and Valentyn Gvozdiy, Vice President of the Ukrainian National Bar Association.
Harnessing law in times of war
This webinar presents the consequences of Russia's invasion of Ukraine from a human rights and humanitarian law perspective and explores possible avenues for accountability and the role of law at this stage of the conflict.
Interview with Bill Browder
Bill Browder, CEO of Hermitage Capital Management, on Russian corruption, sanctions and seeking justice for Sergei Magnitsky. (Interview from May 2018).
Ukrainian people eight years ago said very clearly and firmly that 'We are for dignity, we are for justice, we are against corruption. We are for Western values, views which are grounded in liberty and on dignity and on the respect of human rights and on the rise of other people'